DALTON — Lonnie Durfee had been in police custody a day when he was handed a phone inside the Dalton station.
The man on the other end: Dicken Crane. Crane had reason to be upset with Durfee, who police just had charged with starting the Oct. 9 fire that destroyed a 15-foot stack of wrapped hay bales bearing a Joe Biden-Kamala Harris endorsement.
But, Crane, the owner of Holiday Brook Farm, felt empathy stir — and was calling the police station Sunday hoping to talk with the suspect.
Two days after the fire, Crane was learning more about Durfee's grief over the recent loss of his son, Jacob, in a motorcycle accident Aug. 24. A friend who had been scouting deer hunting locations had told Crane about seeing Durfee pull his truck into a remote area in the Berkshires.
"He was looking for a place to spread his son's ashes," Crane said of Durfee. "This guy lost a hell of a lot more than I did. I feel really, really bad for him."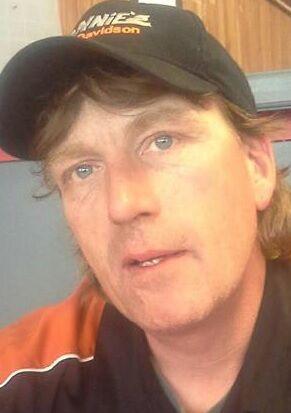 Durfee, 49, will appear in Central Berkshire District Court at 2 p.m. Friday for a dangerousness hearing, after pleading not guilty Tuesday to a charge of burning personal property. He was held without bail.
Crane said he does not plan to attend the hearing. And in terms of how Durfee's case should be handled, he is taking a cue from the Berkshire District Attorney's Office regarding other acts of violence in the defendant's history.
Even so, Crane said Thursday in a phone interview from his barn that the loss of the hay bales, worth about $2,000, is nothing compared to what Durfee suffered with his son's loss.
"If it weren't for the whole media storm of this and the political climate … it wouldn't have been that big a deal," Crane said.
He said he decided to call Durfee to express his condolences, a gesture that's perhaps not surprising from a man who, after the fire, joined with others to devise a new message on a pile of hay bales, stacked three high, with these words on each level: "LOV(E) UNITY RESPECT." And with the word "VOTE" tucked to one side.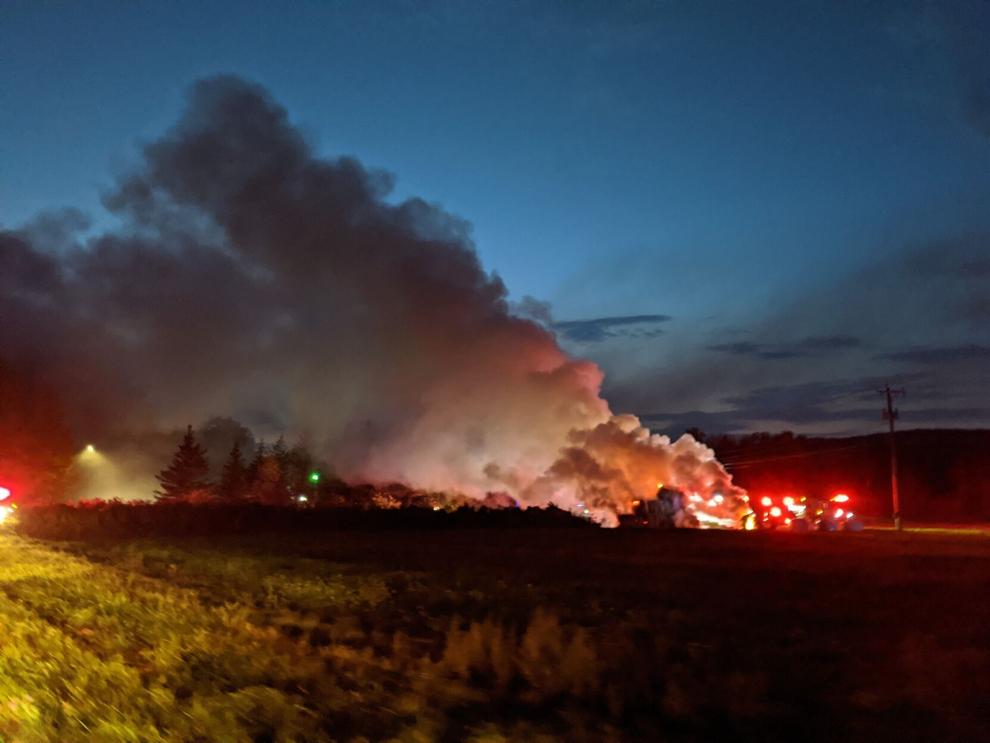 After Crane called the police station Sunday morning, he was told to sit tight. Durfee had turned himself in at the station Saturday, after being interviewed Friday by police. In both conversations, one of which was videotaped, Durfee reportedly admitted setting the fire. According to a police report, Durfee had been relatively open not only about his personal loss, but about his intention to vandalize the sign over at Holiday Brook Farm.
Crane's phone rang a few minutes later. "They said, 'Here he is,' and handed the phone to Lonnie."
In a 10-minute conversation, the two men got right to the matter at hand.
"He started to tell me about how he was getting sober, but had lost his son and wasn't able to pull himself back from the loss and grief that came from that," Crane said. "He was beyond apologetic. He was remorseful. He said, 'I really don't know why I did it and I want to pay you back.'"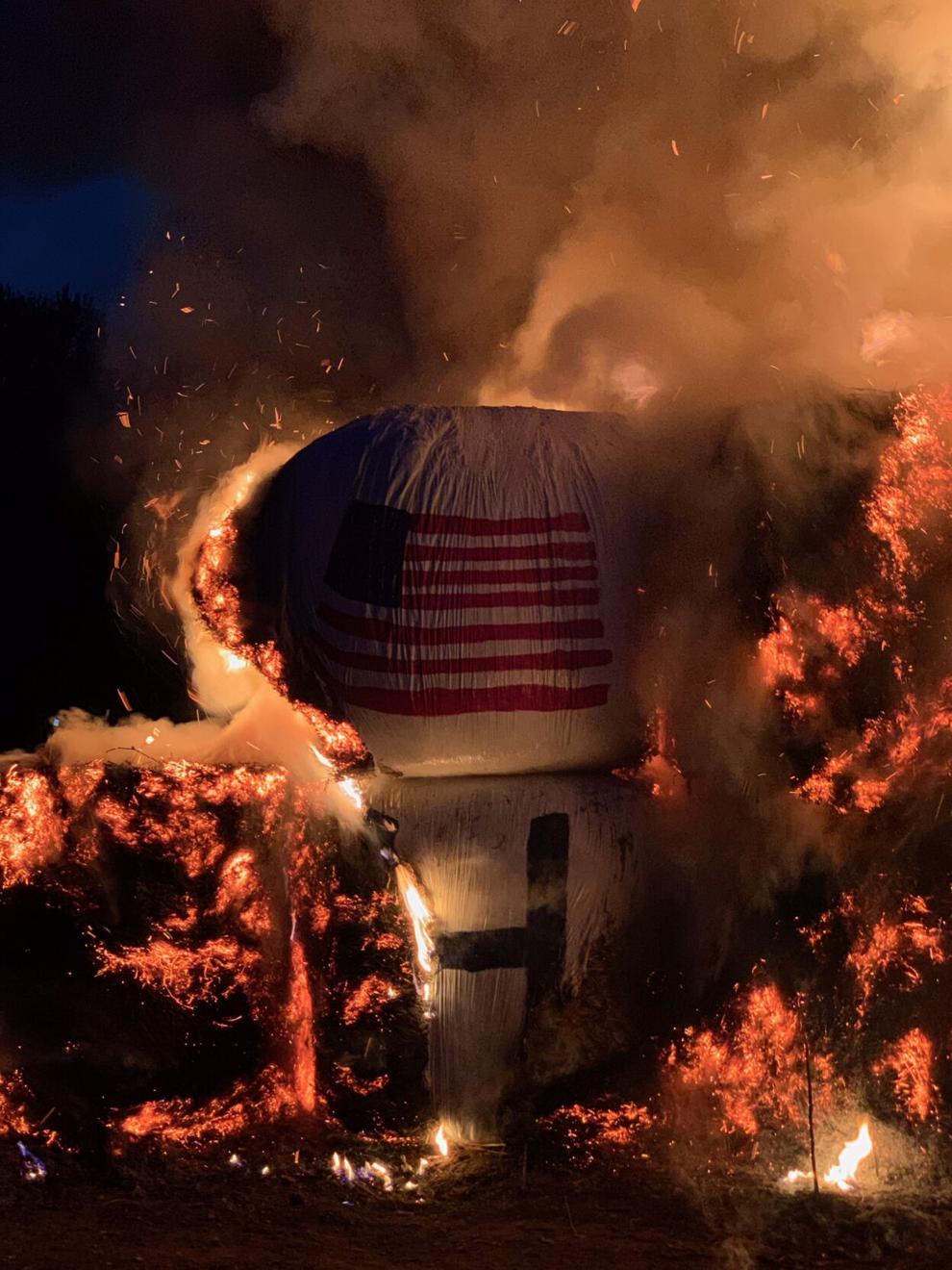 Last Friday, when he turned his tractor in a nearby field and saw that the bales were on fire, Crane said he thought the worst. Those who teamed up to create the original sign for the Democratic candidates were prepared for someone to deface it. "We had this expectation that there would be supporters of Trump trying to make their statement as well."
"When I saw it ablaze, my mind went immediately to this being domestic terrorism, that's what it felt like," he said.
But, after learning of Durfee's struggles, Crane said, he now looks at the fire differently. "Oh, this is not what I was thinking. This was not the person I had in my mind."