HINSDALE — A half-century of summer camp history is on the block in Hinsdale, as a deal advances that would transform Camp Emerson into a national destination for recreational vehicles.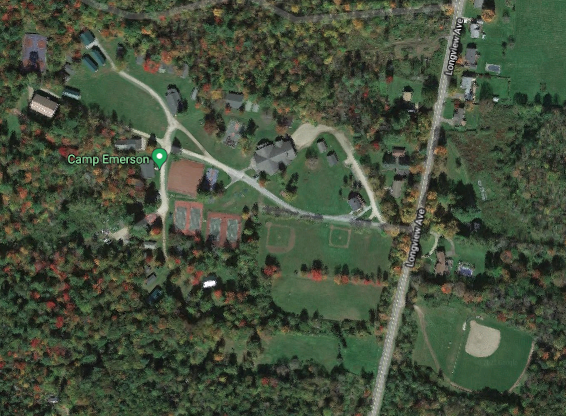 Officials in Hinsdale are beginning their review of a plan by Northgate Resort Ventures LLC to add the 155-acre camp to its portfolio of 19 RV parks, most of which are branded as "Yogi Bear's Jellystone Park" sites.
In a recent filing with the town, Northgate says it has a contract with Camp Tanglelake Inc. to purchase Camp Emerson. The summer camp was founded by Marvin and Adeline Lein in the late 1960s on the site of the former Camp Fernwood and is owned and run by their daughter, Sue Lein.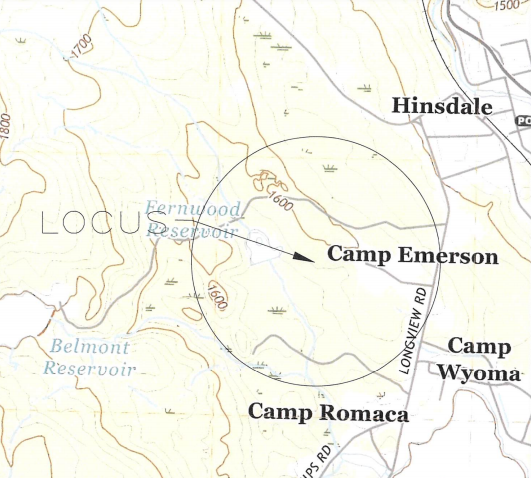 Lein could not be reached Tuesday for comment on the pending sale.
The deal is contingent on the buyer, a company owned by members of the Bossenbroek family, winning a special permit to expand the 212 Longview Ave. site, which sits in an R5 zoning district.
The buyer's plans call for major site work to accommodate new berths for vehicles, in part by removing some of the two dozen wooden cabins that have been summer homes for generations of campers. No sale price has been disclosed yet.
The deal would include a parcel off nearby Michaels Road that serves as access to the camp's marina on Plunkett Lake. Northgate says in its application that it has not decided how it would use that land.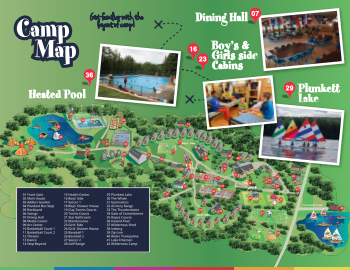 In addition to taking reservations for people arriving in their own RVs, Northgate's special permit application says it would house 100 of its own "park model units" that would be available for rent.
The Hinsdale Planning Board planned to take up the Northgate application at a meeting at 6:30 p.m. Tuesday in Town Hall.
Bob Graves, Hinsdale's town administrator, said he believes the project could include more than 300 RV sites, each with a water, sewer and electrical connection.
"This is a potentially big operation," he said. "The company so far has been great to work with. We're pleased with the idea, but now due diligence comes. The town's got to be sure we're not just listening to their side of things."
On that front, the town wants to ensure that roads remain safe to travel and that there is enough water. The town's water supply originates on a hill behind the parcel. Graves said he anticipates that residents will be mixed about what the project means for the town.
To win a special permit, applicants must show that their projects will not be detrimental to abutters or the neighborhood. Graves said the company first considered requesting a variance, but the town's position is that the use proposed represents a significant change, in part by bringing more people in for a longer season.
The application says it anticipates being open from May to October; Camp Emerson is operating this year from June 26 to Aug. 7, according to its website.
Northgate's filing says the change in use by RV visitors continues the land's use for camping. To accommodate traffic by RVs, the entrance to the campground would be widened and improved, the company says. A traffic study commissioned by Northgate says that travel on Longview Avenue would be safer because of that work.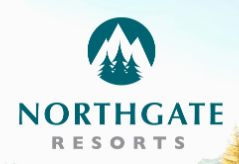 In talks with Hinsdale officials, Northgate says some have wondered whether the town's water supply can support the project's proposed "splash pad" water area, a feature used at other Northgate locations. In its application, Northgate says it believes enough water is available, in part because it would recycle water from the play area.
Within the site, new roads would be shaped to allow for vehicle access. That work would compel "many" of the former bunkhouses to be torn down, though the company says in its application that it plans to preserve "as many as possible."
Graves said the town's fire chief, Ralph Cormier, believes the project does not pose a risk. Graves said he is encouraged at the prospect of having a new commercial player add to the town's tax base, while raising its profile.
"It will help put Hinsdale on the map for people," he said. "It would be something more than we currently get."
The Lein family invested heavily in the camp through the years. The tract includes 25 cabins, playing fields and a heated pool. In 2004, the family erected a 10,000-square-foot dining hall after one winter's heavy snow load collapsed a building's roof.
In Massachusetts, Northgate runs an RV and tent camping area in the town of Carver.
The company has other sites, in New York and New Hampshire, as well as across the U.S., including several in Texas. Not all carry the "Yogi Bear's Jellystone Park" name.
Like programs across the county and state, Camp Emerson faced setbacks during the coronavirus pandemic when it was not allowed to house campers in 2020. It received a $20,716 federal Paycheck Protection Program loan, according to Small Business Administration records compiled in a Berkshire Eagle database.