When you walk into Berkshire Medical Center for a colonoscopy, your insurer typically foots the bill, regardless of which company covers you or what plan you have.
But, the price your insurer pays? That can vary a lot.
If you have a Blue Cross Blue Shield of Massachusetts HMO plan, the total should come to just over $2,600, according to Berkshire Health Systems' price transparency data.
On a commercial Fallon Health plan? That will be more than $4,100 — barely discounted from the cash price you would be quoted if you were uninsured.
If you have a Meritain Health plan and you travel to Boston, you can get the procedure done at Massachusetts General Hospital at a cost of less than $2,200 to your insurer.
But, drive the other way, to Albany Medical Center in New York, and the rate jumps back up above $3,000 with most commercial plans.
Why the roller coaster? Insurers negotiate those prices with Berkshire Health Systems, Mass General Brigham and Albany Medical Center — just like they do with every hospital and health system across the United States.
Those negotiated rates used to be secret. But, the federal government now requires hospitals to post the rates in a format that is easily accessible to consumers, because of a Trump administration rule on price transparency that went into effect this year.
Hospitals have been required to publish prices online for several years, but this rule was supposed to make those prices easier to find and interpret, by presenting a "shoppable" list of 300 common procedures — in theory, letting patients look around for cheaper care and lowering the overall cost of health care.
The resulting price lists offer a window into the oddities of health care economics for the hospitals that have complied with the rule. (Many still have not.)
But, health care economists and hospitals say that those files — large spreadsheets posted to hospital websites and couched in caveats — don't actually serve as a particularly useful tool for patients, because they don't reveal patients' out-of-pocket costs. That means they are unlikely to help curb health care spending, as costs continue to increase apace.
$1,000 or $4,000?
In the Berkshires, the price transparency shows that different insurers have negotiated very different deals with BHS. Those trends hold true at hospitals across the country, according to a New York Times analysis of prices nationwide.
The BHS data also shows that some procedures cost significantly more at Berkshire Medical Center than they would at other nearby hospitals, and vice versa.
For example, many commercial insurers have agreed to pay close to, or more than, $4,000 for a colonoscopy performed at BMC. (Commercial means non-Medicare or Medicaid plans.) At Cooley Dickinson Hospital in Northampton, the commercial rates for the same procedure tend to fall from $1,000 to $1,500.
Meanwhile, Berkshire Medical Center takes in significantly less for a mammogram — it's another common screening test — than other hospitals do. Mammograms can cost three to four times as much with some insurers at Albany Medical Center as they do at BMC.
And MRI costs can vary even more. Among just those four hospitals, a magnetic resonance imaging test performed on a patient's leg could cost less than $1,000 or nearly $4,000, depending on the insurer and where you go for care.
Many insurers also are paying four or five times what the federal government would pay for the same procedure through Medicare. (Medicare typically underpays providers, covering, on average, 87 percent of what hospitals spend treating patients, according to the American Hospital Association.)
Rates even differ between BMC and Fairview Hospital in Great Barrington, also owned by BHS. Take a cesarean section with a four-day hospital stay. If you are on a Blue Cross Blue Shield of Massachusetts PPO plan, the rate is slightly less than $13,900 at Berkshire Medical. At Fairview, you and BCBS will pay a steeper price: $16,600. With some other insurers, the rate would total about $20,000 at both hospitals.
Kathleen Carey, a health economist and professor at Boston University, says the differences are the result of many factors. They include hospital location and size, the relative market power of the hospital system and the insurer, and the negotiation process.
"The idea is that prices should reflect the true cost with a markup," Carey said. "Obviously, they don't, because the cost of [performing] a colonoscopy is pretty standard, at least within a small geographic area."
Berkshire Health Systems told The Eagle that its payments vary, in part, because the hospital system needs to recoup losses from Medicaid and Medicare patients.
"The commercial payers pay, ideally, at what our cost is," said Scott St. George, chief financial officer at BHS. "But, there are instances when insurance companies pay more than our cost. It's a balancing game. Our system is set up where, because we get underpaid on government programs, we do need higher payments from commercial businesses to get us to at least break even."
St. George pointed out that the hospital system treats a disproportionate number of Medicaid and Medicare patients because of the region's demographics.
As of 2018, about 72 percent of BMC's patients were enrolled in Medicare or Medicaid, according to the Center for Health Information and Analysis, compared with 55 percent for the average community hospital.
St. George said higher costs at Fairview Hospital reflect the hospital's rural location and smaller patient load, relative to BMC. Fairview has been designated a "critical access hospital," a provider that ensures that patients don't have to travel long distances to access care.
"Fairview has fewer patients, but they're still a 24/7 service," St. George said. "So, it's more costly on a per-patient basis to provide those services. Our contracts with insurers recognize that."
Revealing, but not always helpful
This data might provide significant value to researchers looking at health economics in aggregate, Carey says, but it falls short for most patients.
The first problem: The data can be hard to read.
BHS post its hospitals' prices in a relatively accessible format, but you have be at least somewhat familiar with Excel or another spreadsheet app to use them. Also, procedures are listed under names unfamiliar to some patients. Search for "colonoscopy" and nothing comes up — you instead will need to look for "diagnostic examination of large bowel using an endoscope."
In some cases, the prices don't include additional costs, such as physician services or pathology results.
But, the biggest problem is this: The "menu" of services gives you a total rate, when what most patients want to know is the portion of the bill for which they will be responsible.
"We feel like the intent might have been good," St. George said. "[CMS] wanted consumers to be able to understand, 'If I'm having this service provided, what will my cost be?' But, the way the regulations were written is that we were obligated to provide what we get paid by each of the insurance companies, which doesn't give the consumer what their out-of-pocket cost is."
On top of that, St. George points out, many procedures are conducted not as stand-alones, but in combination with other procedures, tests or drugs.
BHS patients can obtain a cost estimate by calling the system at 413-854-9605 and providing insurer and procedure information. BHS told The Eagle it also is working on an online tool that would offer a similar service.
But, with the price transparency data alone, shopping around can be a moot point. That means the regulation's value to help curb health care costs might be limited, Carey says.
"I teach my students about why there's a whole field of health economics, why it's different from the rest of microeconomic theory, and the No. 1 thing is price," Carey said. "The economic rules don't work if the consumer's not facing the price."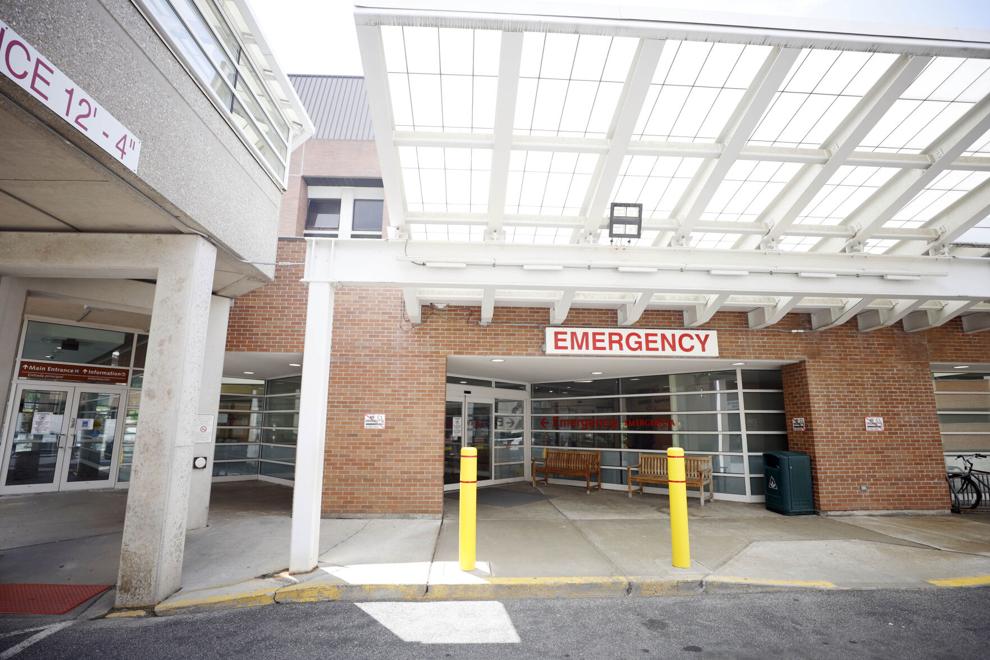 The case of the high deductible
Here is a situation where the prices are quite relevant to you, Carey says.
Say you are on the hook for a $2,000 deductible — the amount you have to pay before your insurer will cover many procedures.
You are going to the hospital for a leg MRI. In that case, you probably want to know whether it will cost you closer to $1,000 or $2,000, and you have to hope that your insurer negotiated a good deal.
"The portion of commercial insurance plans with high deductibles is high, and it's growing," Carey said. "So, that matters."
In Massachusetts, almost one-third of commercially insured people were on high-deductible plans as of 2018, according to a state report. The rate increased by 3 percentage points from 2017 to 2018 alone.
The IRS defines any plan with a deductible of at least $1,400 as "high-deductible." Some plans, however, have deductibles that soar well above that.
For example, a young adult just off their parents' health insurance could buy an individual BCBSMA plan with a deductible of $8,200.
Then there is another reason you might care about the costs that your insurer pays: They come back to you, and everyone else with commercial insurance, in the form of higher premiums.
According to the state's Health Policy Commission, Massachusetts families paid more than $21,000 each year in premiums as of 2019, a 300 percent increase from 2000. For comparison: Median household income in the state grew 88 percent during the same period, according to the Federal Reserve Bank.
That alone might make it worth downloading your hospital's price transparency data.
In the hospital price analysis, The Eagle used the following billing codes: 45378 (colonoscopy), 73721 (MRI scan of leg joint) and 77067 (mammogram). For a cesarean section, The Eagle used MS DRG 788/APR DRG 540 on the Berkshire Medical Center and Fairview Hospital price lists. For Massachusetts General Hospital and Cooley Dickinson, The Eagle used the outpatient expected reimbursement listed for each procedure. Prices were rounded to the dollar.