SHEFFIELD — The first recipients of a novel grant program born of a tumultuous election cycle soon will begin the work of "Bridging Divides, Healing Communities."
The Berkshire Taconic Community Foundation this week identified 21 projects in four counties that will seek to bring people together, at a time of division in the wake of the presidential election. In their own ways, each of the efforts will attempt to gather people who might not otherwise converse. The grants, up to $2,500 each, are worth $48,000.
"Strong communities can come together and get things done, especially in times of challenge," Peter Taylor, the foundation's leader, said in a recent interview with The Eagle about the grant program.
Here are the grants awarded in Berkshire County, as described by the foundation:
• Arts in Recovery for Youth: $2,500 for its first Art for Social Justice Project, in partnership with Barrington Stage Company. The project will pair guest artists with young people from varied backgrounds "for dialogue, engagement with civic leaders and a community art event."
• Berkshire Area Health Education Center: $2,500 for a virtual continuing education program for health and human service providers on food insecurity. The project will look for lessons about public health in a pandemic and focus on the needs of the most vulnerable.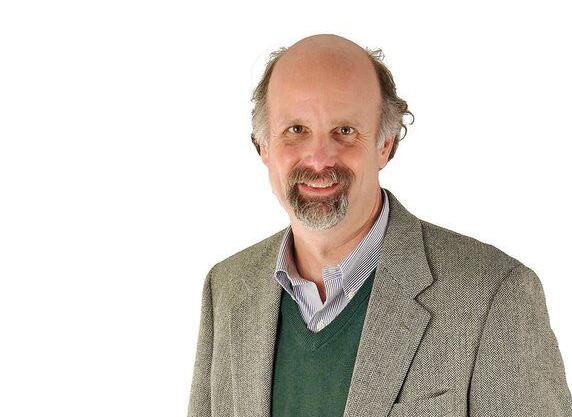 • Downtown Pittsfield: $2,500 to conduct a "facilitated learning experience with downtown stakeholders" related to communication between management of a local homeless shelter and surrounding neighborhoods.
• The Mahaiwe Performing Arts Center: $2,500 for a two-night program, in collaboration with Clinton Church Restoration. The project will use LeLand Gantt's one-man show, "Rhapsody in Black," to explore "how performing arts can advance ongoing discussions of racial justice."
• Norman Rockwell Museum: $2,500 in support of its public discussion programs based upon Rockwell's Four Freedoms. The goal: Get people of different backgrounds talking about what freedom means today.
• Regional School District Planning Board: $2,500 for training and facilitation in conflict resolution for the eight-town, 24-member board that is evaluating the educational and financial feasibility of consolidating the Berkshire Hills and Southern Berkshire regional school districts.
• Sheffield Historical Society: $2,500 for an interactive art installation on local indigenous people who inhabited the region until the 18th century. This is a partnership with the Stockbridge Munsee Community and the Southern Berkshire school community.
• Stanton Home: $2,500 to launch an outreach and education program for police, firefighters, EMTs, first responders and other public service employees related to emergencies that involve people with intellectual and developmental abilities.
Other grants were awarded for projects in Columbia County and northeast Dutchess County, both in New York, and in northwest Litchfield County.
Taylor said in December that he believes America's "social fabric" is stretched and stressed. The times call for ventures that can build new ties among all citizens, he said.
"At a time marked by extreme polarization, often rooted in assertions of white privilege, we can take action in our towns and cities to promote trust and reconciliation in an effort to help counter the forces and events that are instilling distrust, bigotry and hate," he said in a statement this week. "We are inspired by the creative and inclusive ideas from grantees who want to confront issues like racism, the stigma of homelessness and mental illness, and eroding trust between police and communities."
Almost half of the projects are designed to involve young people.
With 70 applications already in hand, the foundation plans to award a second round of grants this spring.