Editor's note: Kim Bassett responded to an inquiry prior to Valentine's Day from The Berkshire Eagle about wedding proposals. This is her story, as told to Jane Kaufman.
LANESBOROUGH — I had just gotten out of a relationship, and I was not interested in dating anybody.
My girlfriend had posted a picture of me taken from her rooftop in July of 2010 on Facebook. She's a cousin of Dave's. He commented. He's a pretty social person, and so am I. So we were just chit-chatting on Facebook, almost like banter.
A couple weeks later, I told Dave I was going to the Tavern at The A with friends to see the band, Friction. Dave said he was planning on going too. So when he showed up, I recognized him from his Facebook photos, and I went over and was chatting with him. He was nice.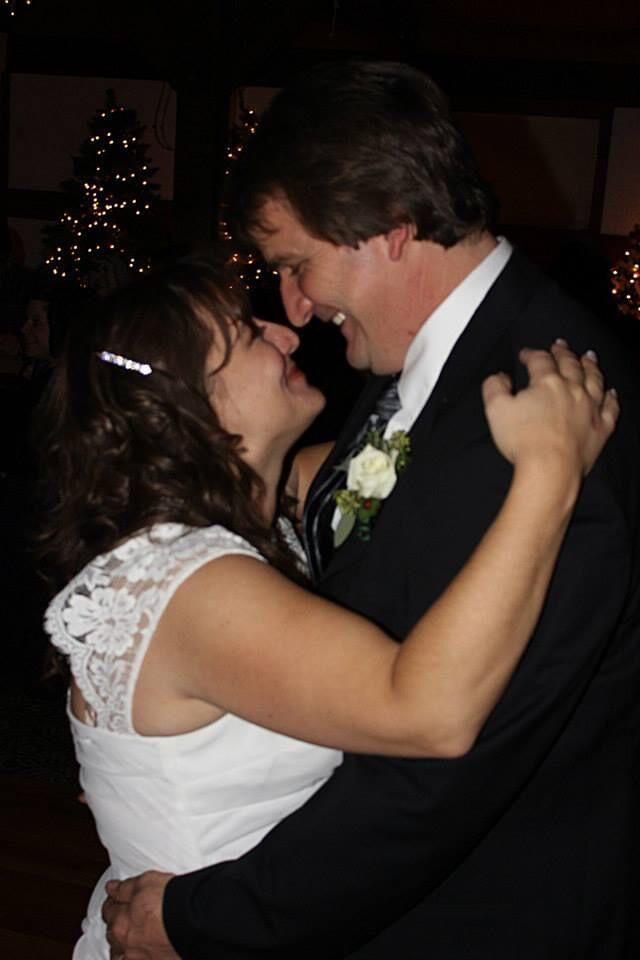 I was divorced five years at that point, and I had absolutely no interest in him. If somebody was going to get me out from behind the wall that I had built around myself, it would have to be someone like Channing Tatum.
My girlfriends and I, we would go out dancing, and he was always there. So we would talk. It got to the point he would stop over to my house and visit. We would sit outside on the back step.
When he would leave, he would ask, "You want a kiss goodbye?"
"No."
He'd get to the end of the street and call.
"I can turn around and give you a kiss if you like?"
"I'm good," I told him. "Keep going."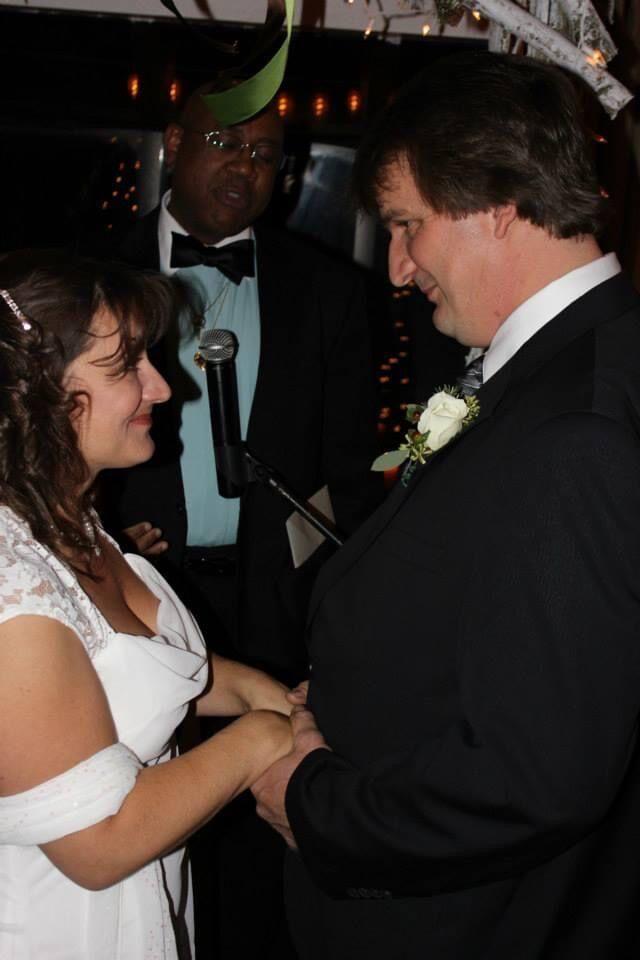 About a month later, one of my girlfriends was cutting my hair at her apartment. That night, I just kind of changed my tune.
I was just starting to enjoy his company and getting to know him better. He's just such a nice guy. He was so good with my kids. He has two daughters from previous relationships. I loved his girls, and we just enjoyed spending time together.
We started dating in September of 2010.
I eventually came to realize how much I loved him, and that he was in fact my soulmate.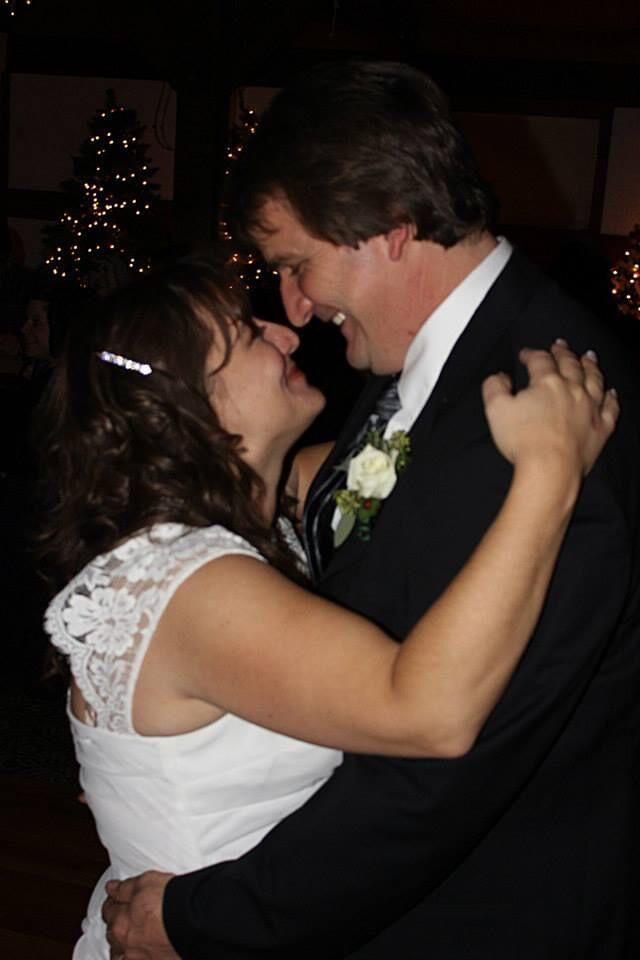 By 2013, we had blended our families. We were in a three-bedroom cape and decided that we had outgrown the space.
So we bought a house in Lanesborough that overlooks Pontoosuc Lake, and the previous owners were selling the house with a pontoon boat. So I was super excited.
It was the first time we had taken the boat out on the lake, Aug. 10. It was a beautiful day. My sister and brother-in-law came out with us. "Moves Like Jagger" was playing on the radio.
"Come sit with me." Dave said, "It doesn't get any better than this, does it?"
I said, "No, it really doesn't."
And then he pulled out the ring.
He asked, "Will you marry me?"
I was just like, "OK, it just got better. Oh my God. Incredible."
We celebrated on the boat and later with friends. We were planning to get married in June of 2015. In November of 2013, Dave's sister's health was failing, so we talked about moving up our wedding to June of 2014.
Then he started scheming behind my back, planning everything. He involved a few of my very closest friends, one of whom was also engaged at the time, so she and I were always sending each other pictures of wedding dresses.
He's a heating and cooling technician. So he would page himself and make it look like he had calls to go on. He would go and meet with my girlfriends about the planning, and I would just be sitting at home like, "Oh, Dave's got to work late tonight."
Before Christmas, Dave told me that his gift hadn't arrived and he was going to have give it to me late. We're both kind of last-minute planners that way.
Little did I know he planned the entire wedding in three weeks.
On the morning of Dec. 28, he brought me over to my sister's house. And that's where he gave me this stack of gifts. It kind of looked like a tower. There were seven boxes, the smallest one on top. They were all wrapped beautifully. He told me he couldn't be in the room with me when I opened them.
He said, "You're either going to love it or you're going to hate it." That made me super nervous.
The first thing I opened was a pair of sparkly hair clips. Then I opened a blue garter belt, then a necklace and jewelry. You gotta have the Spanx, right? My girlfriends took care of me. There were silver shoes. There was a white dress. And the very last thing that I opened was an invitation to my surprise wedding.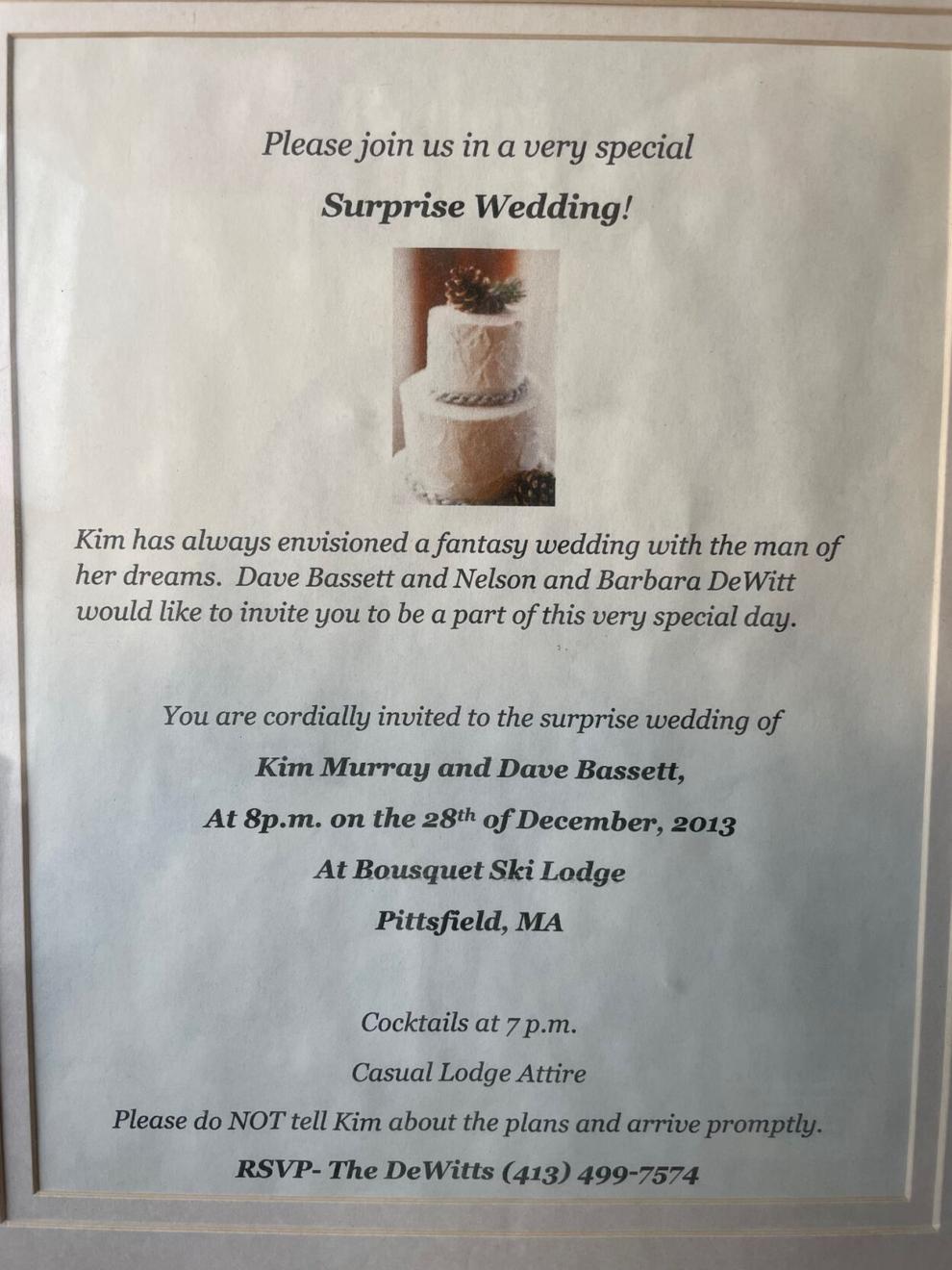 I had all of a sudden gone from thinking I had six months to plan to having eight hours until I was going to be walking down the aisle. Everything fit me perfectly. It was just meant to be.
I walked into the kitchen and Dave was there with my brother-in-law. He had the wedding bands.
My jaw was moving but no words were coming out.
I looked at him. "The food?"
He said, "Done."
"Flowers?"
"Done."
"Music?"
"Done."
"Photography?"
"Done." He had everything lined up.
Before the ceremony my friends brought their artificial Christmas trees to Bousquet converting the banquet room into a winter wonderland
That night, it was casual dress. So people were just comfortable. We had finger foods, and we did have the cake. My sister was my maid of honor. His brother-in-law was his best man. Our children made up our wedding party.
They just made it completely magical.
And to think that this was the man I didn't see a future with. I could have never been so wrong.
Epilogue: Kim Murray and Dave Bassett were legally married one week later on their deck in Lanesborough. Today, the Bassetts celebrate two anniversaries.