Here are this year's delectable Thanksgiving turkey recipes from kindergartners in Mrs. Robin Poirot's class at Hoosac Valley Elementary School in Adams.
Well, first you would have to go to the store and grab a 10 pound turkey. After I bring it home in a bag, I would put it in the oven for only 3 degrees for 5 minutes. That will definitely turn the color brown. That is how you will know that it is ready to eat! When it cools, we eat it with lots of mashed potatoes on the side. YUM!
— Addison Columbus
I would buy our 100 pound turkey at the New Adams Market. It would be so heavy that we would have to pull the turkey and drag it to the car just to make it there. When I get it home, I would stuff that turkey with a spoon and put LOTS of mashed potatoes inside of that turkey. I would heat the oven to 100 degrees and cook the turkey for 20 long hours. When it dings, it will be ready to eat!
— Chloe Jayko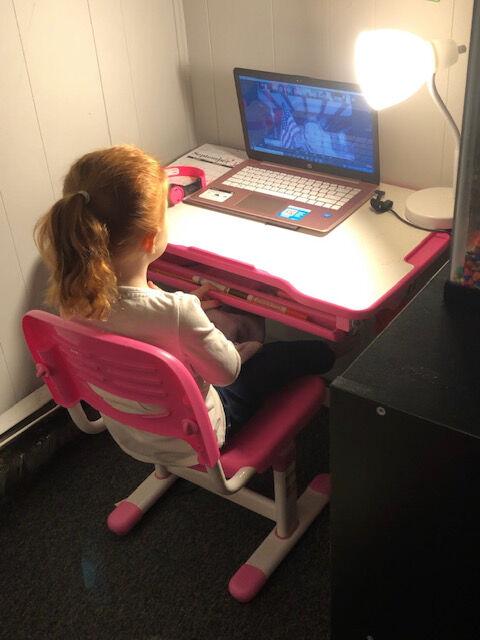 I would go to the store with Cece and pick out a turkey that was as big and cute as a Koala Bear. It will weigh 50 pounds. Daddy will put it in the cart and push it to the car. I will stuff our turkey full of Noodles, lots and lots of them. It will cook for 60/40 hours at 100 degrees until it is done. I would also have mashed potatoes and green beans. When it is done, I will pour ketchup all over it and eat it with a fork and a butter knife. Everyone will say, "YUMMY!"
— Jesslynn Boomsma-Alvarez
I would go to a farm and pick one out. I would pick it up and carry the turkey to our car to get it home. First, I would pour lots of BBQ sauce all over it and then I would stuff it with noodles. Noodles are my favorite. My 20 pound turkey will not take long to cook. I will cook it for 40 seconds at only 10 degrees. When I take it out, everyone will say, "Good job Ethan!"
— Ethan Michalski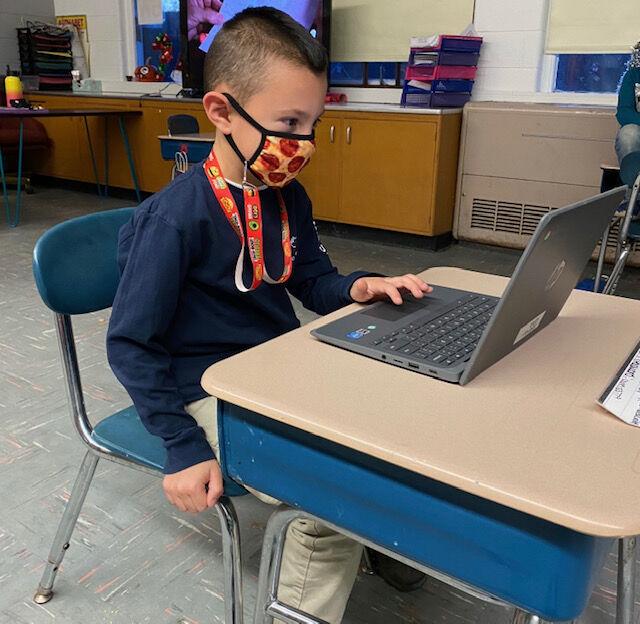 I would probably just get a 2 pound turkey at Big Y or somewhere. My dad could drive me there to help me. After I take the paper off, I will put some salt and spices on the turkey like I see my dad do sometimes. Then I would get a lot of American cheese and load the inside of the turkey with it so it could melt in there while it cooks. I love cheese!
I would have it cook at 75 degrees for about 20 minutes. When I take it out I would put mayo on it. I'd also have some watermelon, apples and bananas. That could be for dessert I think. When everyone tastes it, they will say, This is really good, Alden!"
— Alden Whitney
Jacob is going to get their turkey from the store and have a nice dinner with his family. He will surely stuff it with lots of broccoli because that is his very favorite. He will cook it for a real long time and make sure that the oven is very hot! Happy Thanksgiving from Jacob and his family.
— Jacob Langlois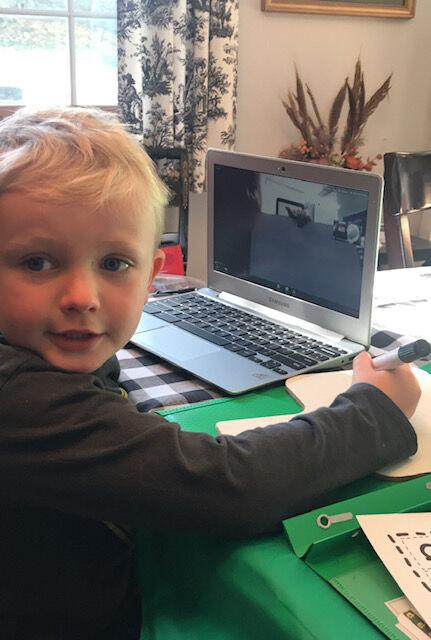 I'm not sure where we will get it, maybe from Walmart. I'll get a 3 pound turkey for my whole family. Before I put it in the oven, I'll put a little salt and some oil on top. Then I would stuff it with a million BBQ chicken wings because those are my favorite.
I would put the oven on at 100 degrees and cook it for 20 minutes. You just have to open the oven and check to see if it looks crispy! If it is crispy, it is done! With my turkey, I will have a little oatmeal and kielbasa. We will all sit down to lift our glasses up and say cheers. Everyone usually yells, "Australia!" and then we eat! Mom says he meant the traditional Polish toast (or na zdrowie)
— Caden Stump
Steven's daddy is a cook and he has seen him cooking so Steven would be able to cook his turkey with no problem. He would get his turkey from the store. After Steven gets the recipe, he can read it and stuff it with lots of good food. It would cook for 100 degrees for 100 days. It will be done for sure! Steven loves to stay home and be with his family!
— Steven Tjandi
I don't really know how to cook a real turkey but I'm pretty sure we would get it at Whitney's Farm. I would look for a 15 pound one. I would bring it home and stuff it with lots of Laffy Taffies because they are my favorite candy. Then I would put it in the oven to cook for 5 minutes at 2 degrees. Just wait for the timer to beep and eat it up with some yummy cranberry sauce! My family will be surprised that I cooked it!
— Lucas Fachini
Elijah is going to be the chef for his turkey after Daddy brings him to the store to buy it. It will weigh 3 pounds. He is going to stuff it with yogurt, lots and lots of yogurt, his favorite. The turkey will cook for 2 minutes at 2 degrees. (Good thing for the yogurt.) Elijah will serve it to his family and YUM! YUM!
— Elijah Childers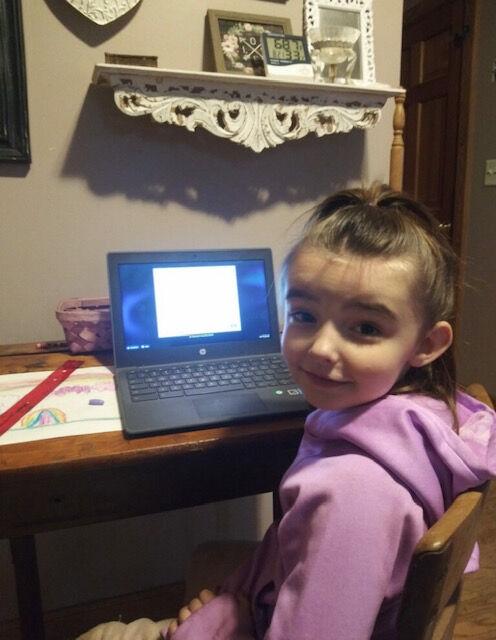 I would go to a farm and get a tall one. I walk my five foot turkey out to the car. I'm not sure how it will fit. When we get to my house, I'll pour lots of turkey sauce on it before I cook it at 10 degrees for about 20 minutes. No stuffing for me. We don't do that at our house, thank goodness. We just put more turkey sauce on it.
Then we will have sweet potatoes, no pumpkin for me. I'm allergic to it! I can paint the outside of a pumpkin but I can't eat the guts inside of a pumpkin or I will get itchy all over! We will sit and eat the turkey with that cranberry sauce that has like bumps on it.
— Charli Phillips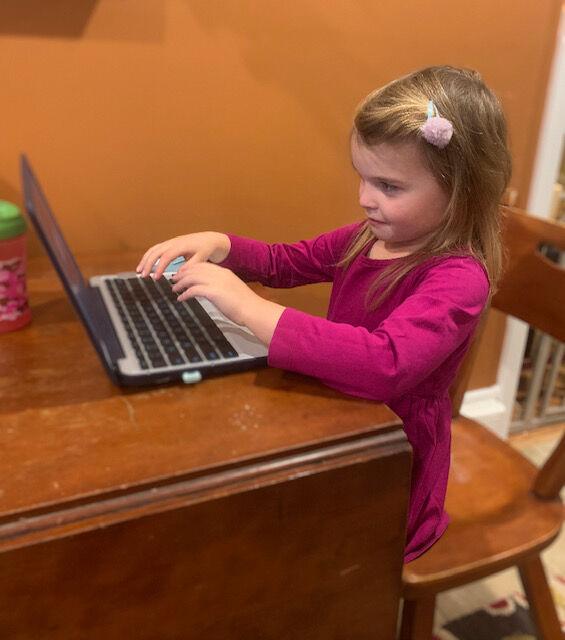 I would have my daddy bring me to Stop and Shop to pick up the turkey. It would cost about 5 cents. Daddy is strong and could carry the 10 pound turkey out to the car for me.
I might just leave the wrapper on but cut a hole in it to stuff it first. I am pretty sure that there is room inside for lots of mashed potatoes and a cherry pie. I cannot have my brother, Jack, help. He is only a 1 year old. Daddy and I will put it in the oven for 5 degrees for one whole day. Mama will take it out with potholders. It will taste so good!
— Anneliese Schutz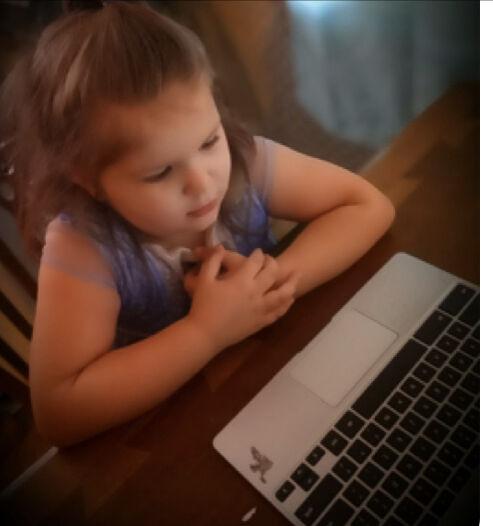 I would hunt for my turkey to get it for Thanksgiving. It would probably be about 100 pounds or so. I think I would load it in a monster truck. Then I would bring it to the store because they will cook it for you there, if you ask. I would have them put some ingredients on top like salt, peppermint candies and lots of love. It could be stuffed with salad, tomatoes and potatoes and then put in a hot oven at 100 degrees for 10 minutes. When it is done, I would eat it with LOTS of mashed potatoes. Oh, and don't forget to have ice cream for dessert.
— Alexandria LaBelle
I will go to Walmart and get my 10 pound turkey. I usually carry it out of the store in my arms.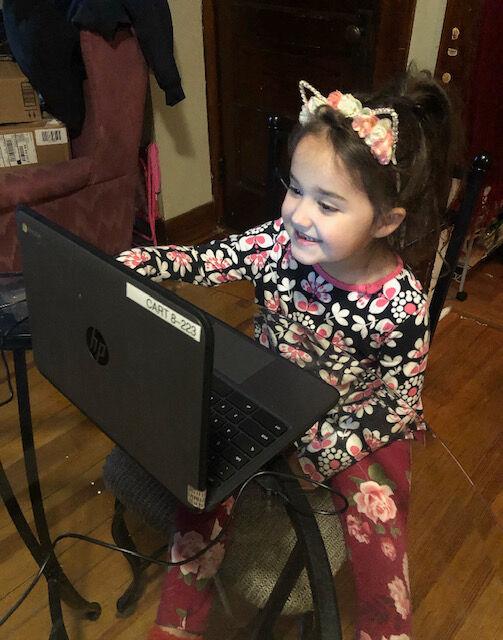 When I get it home, I will pour some tomato syrup on top and then I will stuff it with clear marshmallows and they melt inside. When the timer goes off, we will take it out and eat it. It will taste like frosting and when everyone eats it with me they are going to say it tastes sweet like roses. We won't just have turkey. We will also have mashed potatoes and an avocado too!
— Olive Mastro
I don't really like turkey but if I bought one it would be 4 pounds. My mom would have to drive me home with it. After it is unwrapped, I would put some carrots and strawberries on top. Then I would stuff the inside with some more carrots and broccoli. Next I would put it in for 3 minutes at 4 degrees. When it dings I would say, "Hey Guys, how does the turkey look? We would also have some watermelon without any seeds in it and some more strawberries. They are my favorite.
— Payton Hnatanko
I would get a turkey that is about as big as a lamp and it would weigh 10 pounds. I would like it to taste like Cheez-Its so I would put a bunch of those on top of it and then I would fill the inside of the turkey with ranch dressing. It would go in the oven at 4 degrees for 6 minutes. I would have it with a little spaghetti on the side. When I take it out and put it on the table, my Nana and Pa would say, "Wow Nolan, that looks delicious!"
— Nolan Winters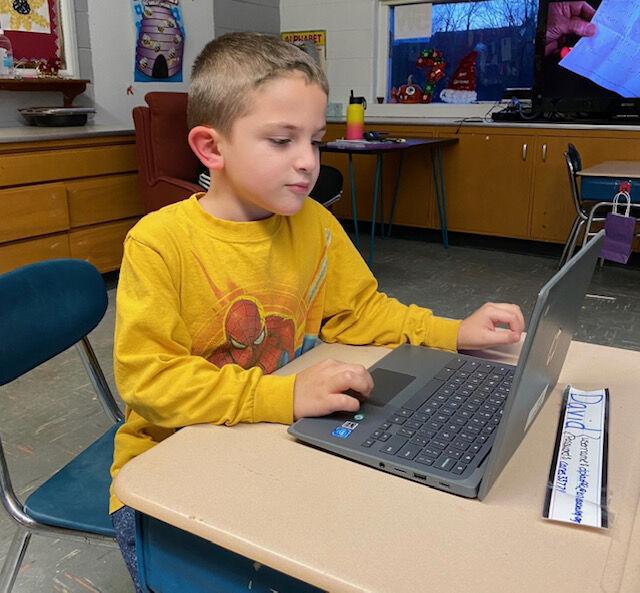 Well, if I was cooking the turkey, first I would go to a barn and ask the farmer for some help catching it. After we catch it, I would carry it home. I would have to cut the feathers off. I'm pretty sure that you can't eat those. Before it goes in the oven, I would shake some salt and cinnamon on it. I would stuff it full of a few chickens, a roast beef, some fish and then some french fries. I would cook it for 18 hot hours until it is burnt because burnt stuff is crispy and crispy is mmm ... mmm good!
— David Plouffe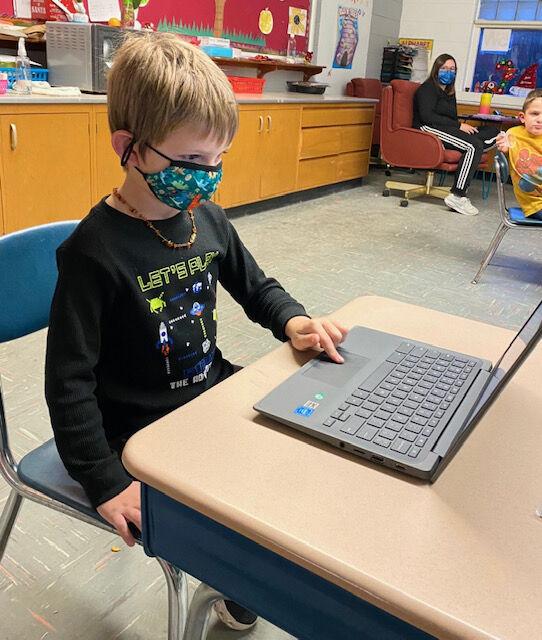 I would go hunting in the field behind my house. I would grab it up and bring it home to my mom. I would definitely have to wash it in something first and then I would stuff that thing full of french fries and bananas. I would cook it for 6 hours on super hot degrees. I think this is a disgusting recipe. When everyone sees it they will all probably be laughing and they won't taste it.
— Spencer Soha