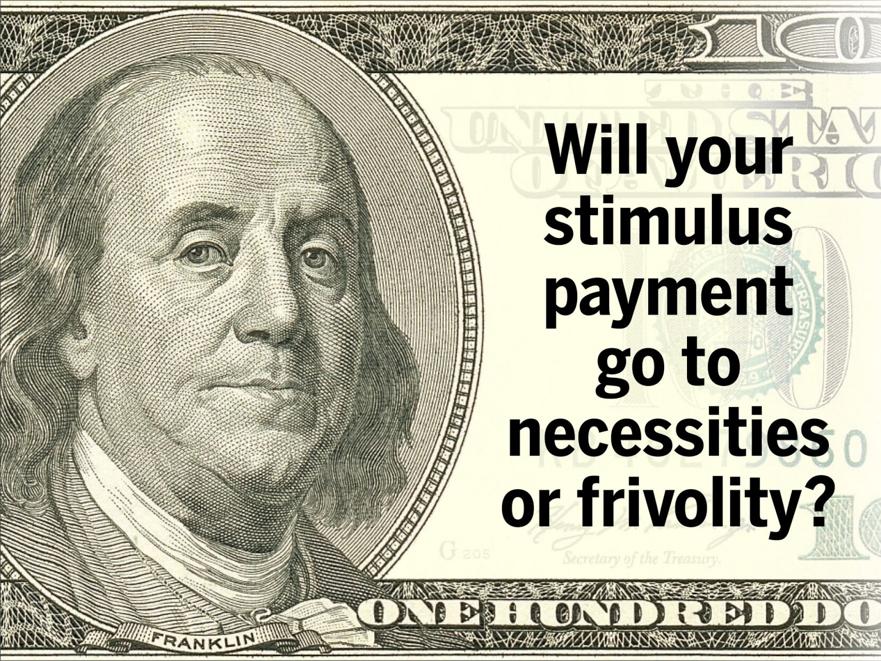 Residents of the Berkshires already might have seen $600 stimulus payments deposited into their bank accounts, and money might be on its way for others, since the federal government faces a Jan. 15 deadline to finish cutting checks to Americans.
The payments come as part of a $900 billion economic relief package signed by President Donald Trump on Dec. 27. Lawmakers on both sides of the aisle had pushed to increase stimulus payments to $2,000, as millions of Americans struggle with joblessness and housing insecurity. But, to date, the $600 payments stand.
So, how far will $600 really get you in the Berkshires?
Rent
The monthly housing cost for renters hovers around $872 in the Berkshires, according to U.S. Census Bureau estimates from the past five years. That means that a renter in the middle of the pack could expect the second stimulus payment to cover around 21 days of rent and utilities.
Food
The U.S. Department of Agriculture estimates that a moderate-cost food plan for an adult man would come out to $300.10 per month. The stimulus check would feed him for nearly two months.
Child care
As any parent knows, paying for child care can be a huge household budget buster, even in normal times. Based on data from the nonprofit Child Care Aware, one stimulus payment would buy almost 16 days of center-based child care for an infant — if you can find it during the coronavirus pandemic, that is. Since parents get an extra $600 per dependent, a single parent's check would cover just over a month of child care.
Transportation
According to AAA, the average price of a gallon of gasoline in Berkshire County is $2.18. That means you could fill up a 2021 Subaru Forester about 16 times with your stimulus check.
Don't have a car, or prefer to take public transportation? The stimulus check could get you four months' worth of unlimited rides by the Berkshire Regional Transit Authority, at full fare.
Leisure/recreation
While live sporting events largely are off the table for now, a single $600 stimulus check could, theoretically, get you three box seat season tickets to the Pittsfield Suns. It also would cover a season lawn pass to Tanglewood for six Berkshire residents.
An avid skier could get unlimited access to the slopes at Bousquet all season and still have $150 left in their pocket.