PITTSFIELD — Two residents escaped safely early Saturday after a fire erupted at a two-story apartment building, according to a news release by the Pittsfield Fire Department.
Two firefighters suffered minor injuries battling the blaze at 78 Linden St., the release said. It was reported at about 4:30 a.m.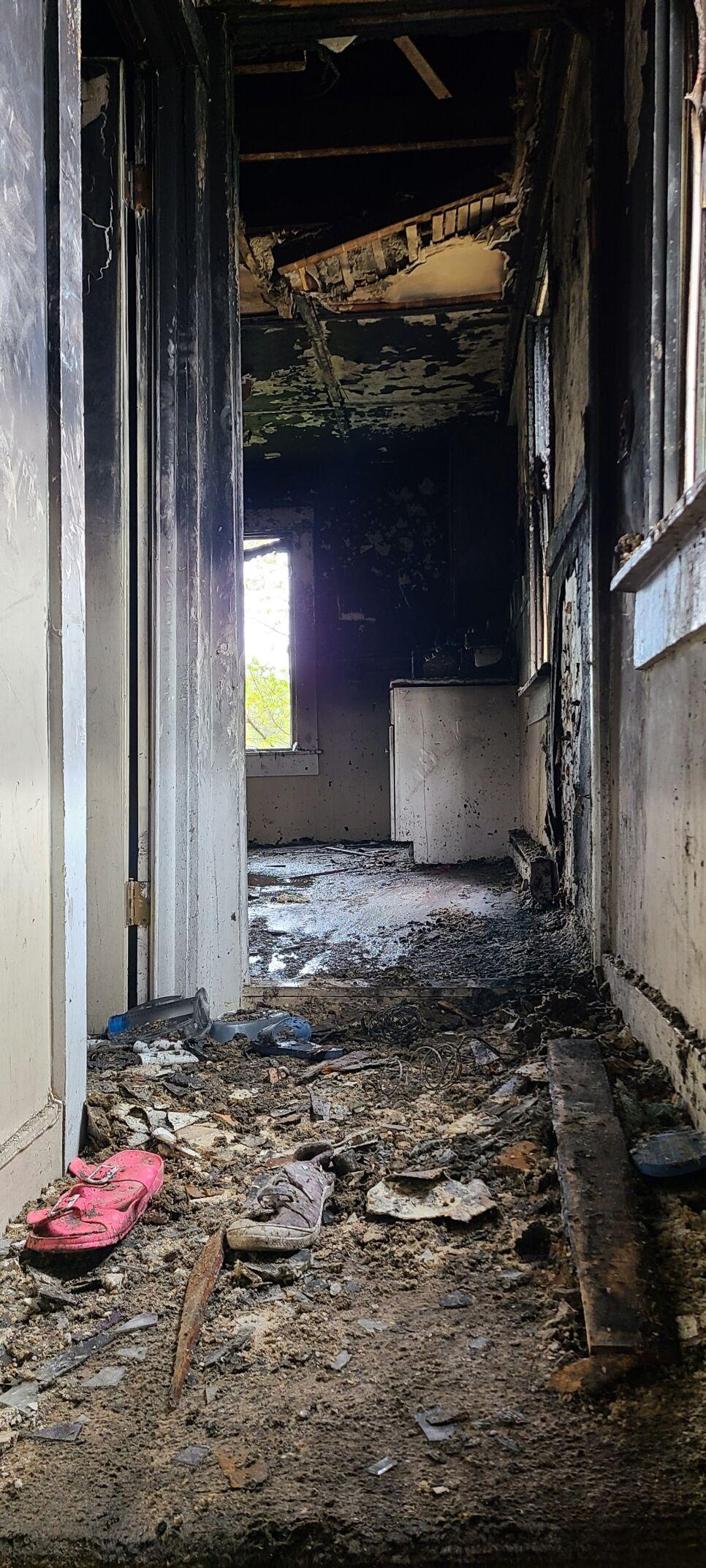 Firefighters called a second alarm after they arrived at the scene and found heavy fire on several sides of the second floor.
Crews "made an aggressive interior attack knocking down the main body of fire," according to the release. They safely evacuated the first-floor residents, who were still in the building when crews arrived, said Deputy Fire Chief Daniel Garner.
The fire was started accidentally, either from an unattended candle or carelessly disposed cigarettes, Garner said.
One of the residents said she had left a candle burning in her second-floor apartment.
"I woke up and there's flames in my bedroom," said Jennifer Barrows, who was outside the building wearing shorts and sandals Saturday morning waiting for the Red Cross.
She said she had just moved into the duplex a week ago.
"I lost everything," Barrows said, including her most prized possessions — a quilt and doll made by her mother. "It can't get any worse than this."
The building has extensive damage to the second-floor apartment; damage to the first-floor apartment was listed as moderate, but both were uninhabitable.
Garner said he believes the first-floor residents are staying with family or friends, and that the property is owned by Cavalier Management.
The two injured firefighters were treated at Berkshire Medical Center and released.
Lenox and Dalton fire departments provided backup for he city while Pittsfield crews were on the scene.
Eagle photographer Stephanie Zollshan contributed to this report.