GREAT BARRINGTON — Artists, musicians and activists will converge for the W.E.B. Du Bois Legacy Festival on Tuesday, on what would be the 153rd birthday of the town's native son and architect of the civil rights movement.
The town's W.E.B. Du Bois Legacy Committee is hosting the free event, "Timeless Messages of Prophecy & Protest," at the Mahaiwe Performing Arts Center, which will be shared online for remote viewing at 7 p.m. It will connect Du Bois' vision for racial justice to the present moment, in its urgency to protect and value Black lives.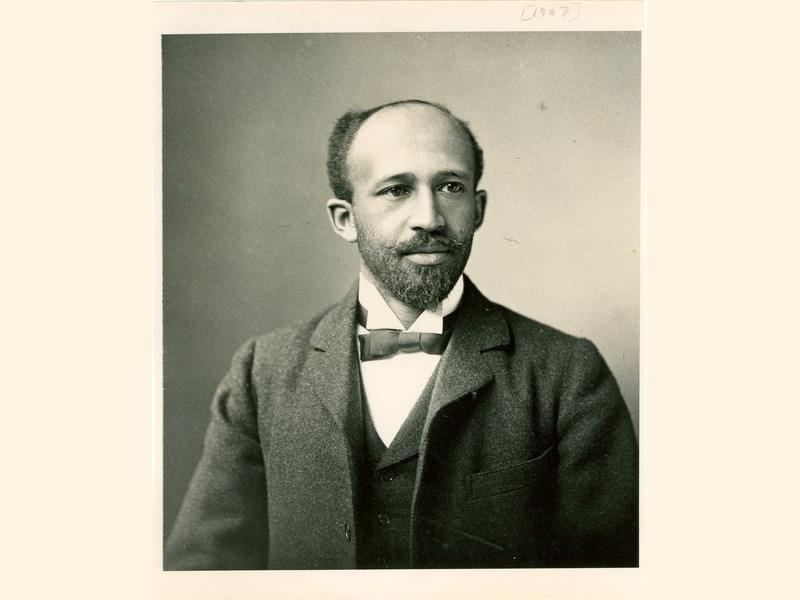 The program includes the honoring of Du Bois Legacy Award recipients, Clinton Church Restoration Founder Wray Gunn and Reggie Harris, a renowned musician, storyteller and activist.
It also will include a performance of the sorrow songs from Du Bois, "The Souls of Black Folk" by Dr. Mary Nell Morgan, associate professor at SUNY-Empire State College, and local singer Wanda Houston; remarks from Whitney Battle-Baptiste of the W.E.B. Du Bois Center at the University of Massachusetts-Amherst; an interview with descendants of Du Bois; and reflections from Frances Jones-Sneed of the Massachusetts College of Liberal Arts and NAACP Berkshire County Branch President Dennis Powell with Legacy Committee co-Chairperson Gwendolyn VanSant, host of the event.
The event will feature a celebration of the renaming of the middle school for W.E.B. Du Bois, and a tribute to the late Freke Vuijst, a local Du Bois activist.
The Legacy Festival began in 2017, after decades of struggle in town to recognize the African American scholar, sociologist and civil rights leader. Controversy followed Du Bois, whose ideology is pivotal to debates about race, class and economics in the U.S.
His late-in-life turn to communism has led local and regional veterans groups to oppose attempts to memorialize him.
Gunn, who is to receive an honor, remembers those days. Gunn has been working to help restore and transform the former Clinton A.M.E. Zion Church into a cultural center and museum that would display artifacts from the Du Bois Boyhood Homesite off Egremont Plain Road. The project has been waylaid temporarily by the coronavirus pandemic, but he hopes for restored momentum soon.
Given earlier resistance to recognizing Du Bois, Gunn noted the turn of events in recent years with optimism.
"I've seen the cycle," said Gunn, of Sheffield. "I've seen some heat turn to silence, turn to thoughtfulness, turn to consideration, and now I think we're over the hump because we've got more forgiveness and more support.
"I just hope I'm here when it all comes off," he said.
Gunn, who declined to give his age — "I'm one of the last of the old ones" — said his vision is for the UMass-run homesite to be an even richer version of what it is now. He would like to see it handicap-accessible, and more attractive to passerby. He also would like to see artifacts from archaeological digs at the site to find their home at the Clinton Church, when it is transformed.
For more event details, and to register, visit mahaiwe.org.