GREAT BARRINGTON — It went from skate park to skating rink at warp speed.
With some clever thinking, the Railroad Street Youth Project's rink officially opened on Wednesday at the headquarters on Bridge Street and next to Memorial Field — all of which is overseen by the town's Parks and Recreation Commission.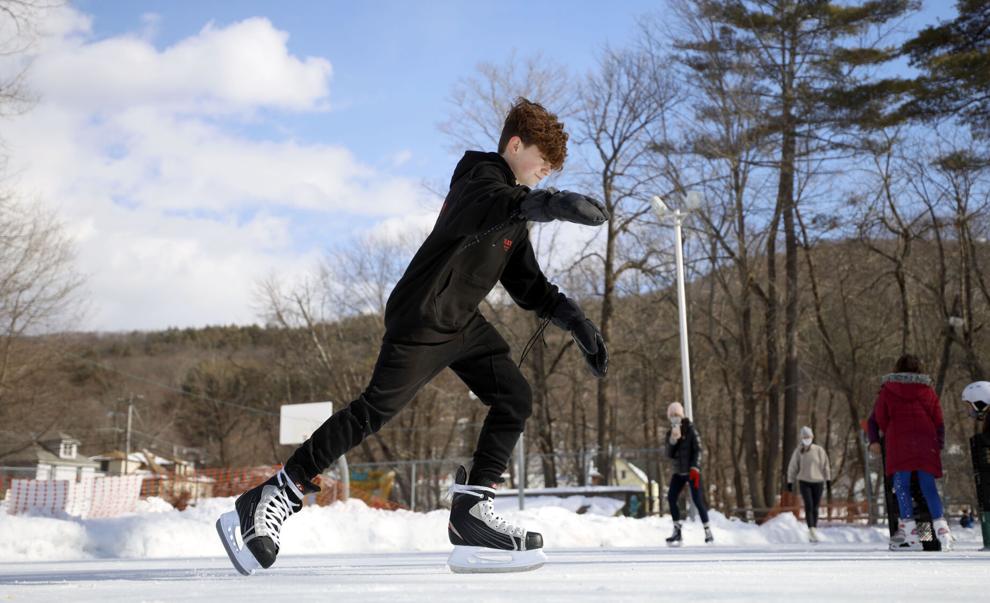 The Southern Berkshire Community Health Coalition, an initiative of the youth project to help young people steer away from substance abuse, made the transition happen.
The reasoning? It's been rough going for area youth.
So, in October, the coalition asked area high school students in a survey how COVID-19 had affected them, and what they needed to get through the pandemic.
They responded "overwhelmingly" that they wanted things to do outside, said coalition co-chair Nadia Makuc, 16, a junior at Mount Everett Regional High School.
The group moved quickly after member Bob Redpath noted that some years ago, the site had seen an ice rink.
Talks started in December. The group made a presentation to town officials, and it all came together last week.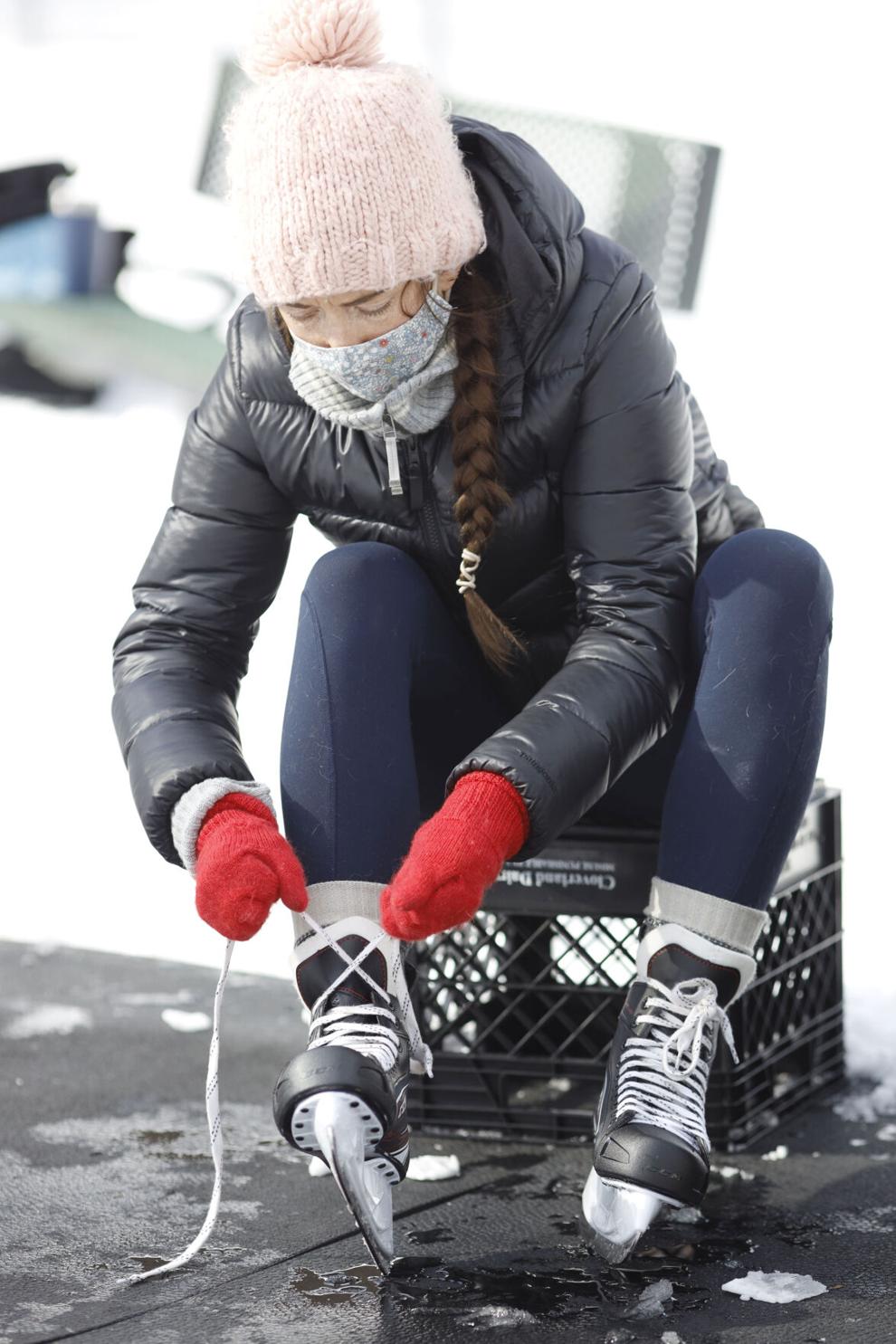 A core group that included Makuc, Redpath, Sam Riva, Regina East, Iona Smith, Cordelia Greene and Laurel Ralph met weekly, and now around 20 volunteers are on board doing shifts to make sure COVID protocols are followed and to help in case of an emergency.
"Everyone's just excited to have something to do and have somewhere to be, and to spend time with other people," Makuc said.
Her co-chair, Ralph, 17, said skating will be at least one way to manage pandemic stress, and she's glad the hard work paid off to make the project come to life. Ralph, a Monument Mountain Regional High School senior, said the extent of her social life is through Zoom.
"I'm glad that something happened," she said. "Glad to see it come full circle."