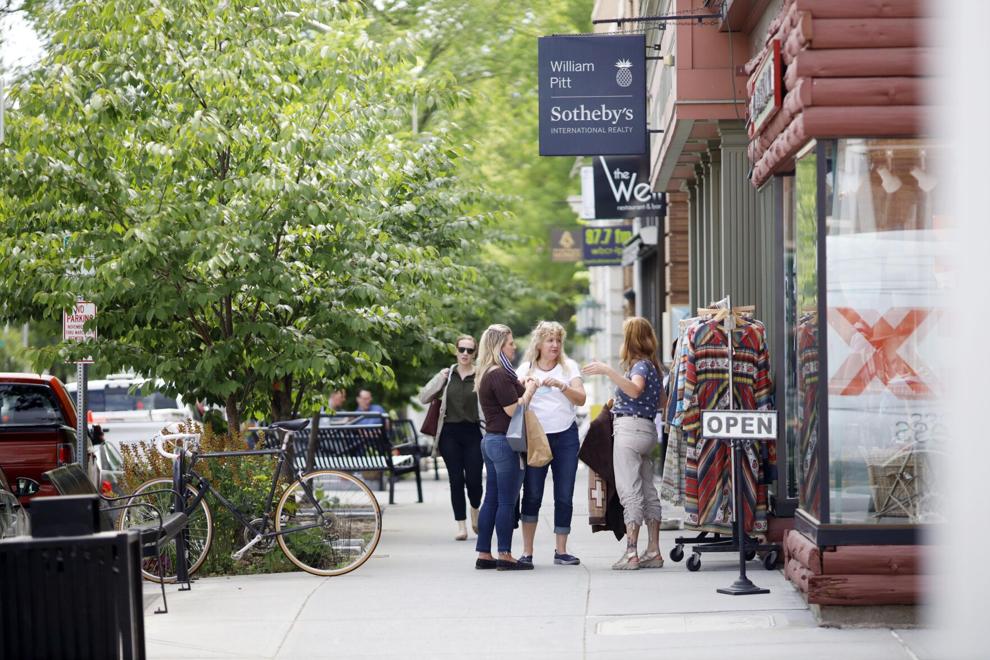 GREAT BARRINGTON — Doug Ayotte is unmasked, still organizing Lexicon Vibes, the used music and book store he opened on Main Street two weeks ago.
He says he's comfortable without a mask around customers, but offers to put one on if they feel unsafe. He's inoculated with COVID-19 vaccine, so he's not worried.
"It's basically the honor system," he said.
One week into a deep-breathing, full-faced new world, some merchants and shoppers in town say they are operating on that honor system — and a respect system.
One staffer, who declined to be identified so as not to draw attention to the store, said he wears his mask "out of respect for others" since he hasn't had his shots. He says he's grateful the community respects him.
Some who are vaccinated mask up when they see others wearing one.
"I kind of gauge each place," said Leigh Davis, after picking up soup at Siam Square restaurant. "Out of respect."
The town hasn't seen a virus case or quarantined person for two weeks, according to town Health Agent Rebecca Jurczyk. And according to the state Department of Public Health, 65 percent of county residents have had at least one shot.
Yet, the local Board of Health is considering issuing an advisory recommending that people and businesses in town continue all COVID prevention measures like mask-wearing and social distancing, Jurczyk said.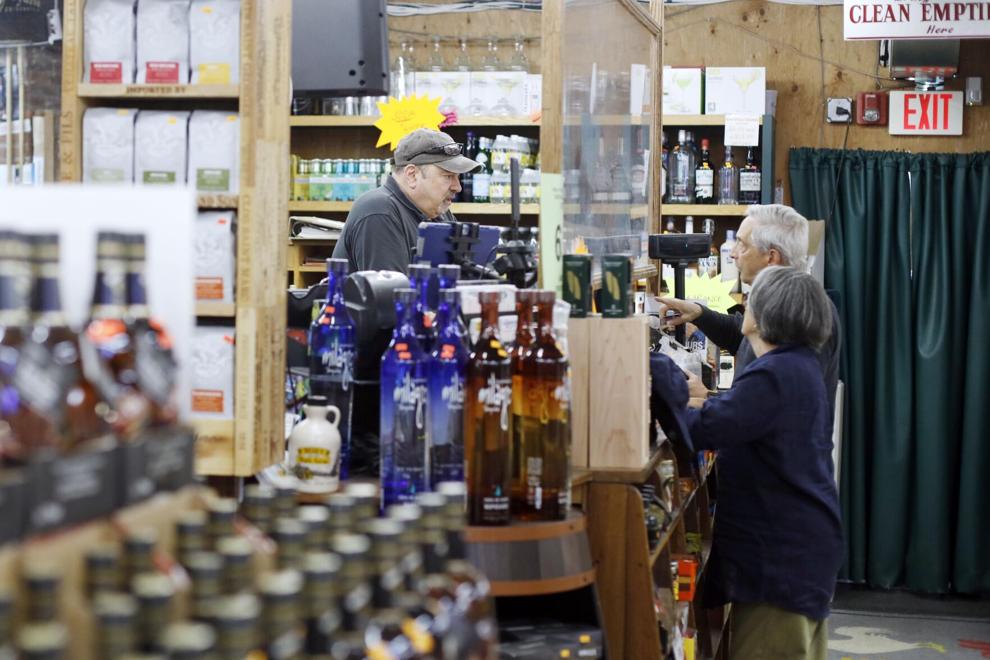 Gov. Charlie Baker lifted most emergency measures on May 29, including mandatory mask wearing, though they are still required in certain settings, like health care facilities and public transportation.
Some businesses in town are explicitly encouraging masks — at least one is requiring them — and others are choosing to trust each other as well as recommendations by the federal Centers for Disease Control and Prevention.
Now everyone is on their own.
"We followed the science completely, we followed Dr. Fauci's rules, and now the science is saying it's OK," said Ed Domaney, owner of Domaney's Fine Wines and Liquor, referencing the Dr. Anthony Fauci, director of the National Institute of Allergy and Infectious Diseases.
Like many merchants, Domaney had a mask handy, but wasn't wearing it. He spoke to a handful of customers, some masked, some not. It's optional.
Domaney says all but one of his employees are vaccinated, and that he won't require it. He's also gone all-out on air filters, and ultraviolet lights in the air and heating ducts. "It's overkill," he said. "But that added comfort here."
He says hello to brothers Lonnie and Tremain Jackson as they leave the store. Lonnie Jackson, who is visiting from North Carolina for his daughter's graduation, is wearing a mask. He said he's doing it out of habit, despite being vaccinated.
"You just never know," he said. "I'll wear it until [the pandemic] shuts down."
Tremain Jackson, of Great Barrington, has mostly stopped wearing one. He said the masking atmosphere has shifted in reverse. "It's kind of weird seeing others with masks," he said.
At SoCo Creamery, everyone has to mask up because young kids can't be vaccinated yet, and staff won't ask customers for their status. Erik Bruun, SoCo's CEO, said the issue continues to be complicated and difficult.
"The only ones we can identify are the children," said an unmasked Bruun, while shopping at Guido's Fresh Marketplace, which does not require masks for the vaccinated, but encourages distancing. "Although I trust the science, I'm not sure we can trust the people."
When asked why, given that kids ages 5 to 17 comprise less that 10 percent of COVID-19 cases in the U.S., Bruun said the shop is small and frequently packed with visitors. He'll continue this summer to monitor COVID numbers and vaccination rates before abandoning masking.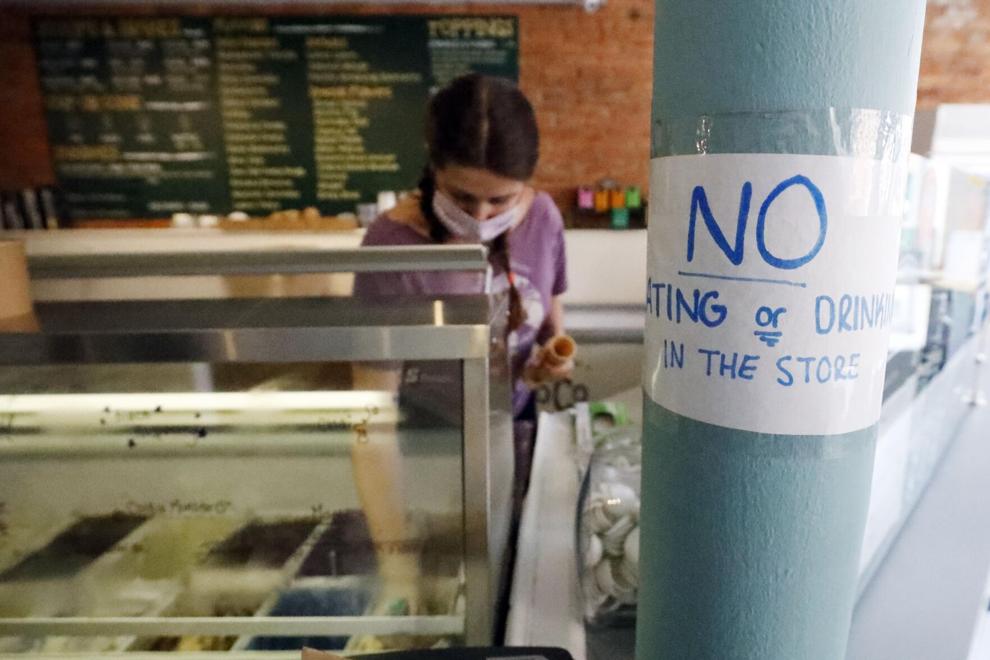 John Tracy is standing behind his counter at Gorham & Norton's grocery on Main Street with a mask dangling from his neck. His wife, Diane Tracy, is wearing one. He said he wears it when the store gets busy with a lot of out-of-towners. And he'll shed it completely when COVID numbers fully cooperate — and not a moment too soon.
"You get to see what people look like again," Tracy said. "And it's easier to read people."