SANDISFIELD — David Hubbard once had to drive his backhoe down Dodd Road to bring his wife home because her truck got stuck in the mud.
Hubbard says the roads aren't casting off water before the dirt turns to mud. He says the ditches aren't deep enough and that laying gravel and grading isn't doing the trick.
"It's like trying to empty the ocean with a teaspoon," he said. "It will not fix it, and it is a waste of money and it is dangerous."
Several weeks ago, a UPS driver couldn't get up the same road.
"The [UPS] guy was almost in tears," said Brigitte Ruthman, Hubbard's neighbor, whose four-wheel-drive pickup truck also has lost the war with mud. She has been known to leave the truck and walk home in the night.
Welcome to mud season in Sandisfield, a place with 81 miles of roadway — 58 percent of which is dirt. It's a place where the town garage sometimes runs out of "road closed" signs because so many roads are impassable.
This year, there were more than a dozen, and town officials and residents agree that a new phenomenon has more people driving the town's unpaved roads: the coronavirus pandemic. It has kept second-home owners here in the off-season, brought in new residents and increased the presence of delivery trucks.
Residents say the problem here is more spectacular than in other towns, and that every year it gets worse.
Now, there is a report that spells it out, ranking dirt roads in Sandisfield, Sheffield and New Marlborough, in an effort to document the current state of unpaved roads and their vulnerability to a changing climate. The report says the changes are increasing the frequency of freeze-thaw cycles in the Housatonic Basin, which includes 23 other Berkshire communities.
The Rural Dirt Roads Assessment and Recommendations study kicked off last summer with money from a state Municipal Vulnerability Preparedness Action grant, and engineers from BSC Group, as well as town workers. Its report explains that, worldwide, dirt roads are at risk from a shifting climate.
The report lists six high-priority roads, based on criteria that include access and public safety. In Sandisfield, Dodd Road is one.
While town officials say the findings in the report are nothing new, it consolidates information so that roads can be prioritized.
"What's valuable is that there is some good baseline data for us to use now," said Sandisfield Town Administrator Joanne Grybosh. "Now, it's not, 'We're fixing a road because somebody lives on it.' Now, we've got the data to back it up."
In Sheffield, the study helped officials reevaluate the rule that driveways off unpaved roads have to have an asphalt apron, for instance.
"You break the whole natural environment," said Rene Wood, Select Board chair, noting that dirt roads are beloved. "They give us character; they make it Sheffield."
The town is looking at solutions, like limiting traffic during mud season and posting weight limits. Every year, there is a problem; in the past few months, she said, a tractor-trailer got stuck on Salisbury Road.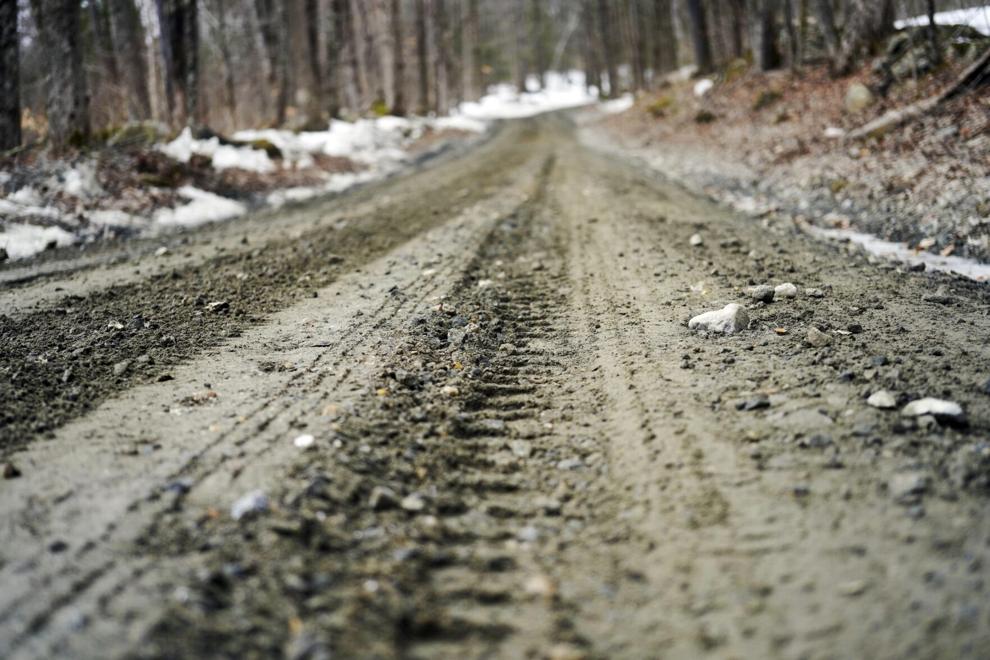 'Guts and gumption'
Brad Curry, Sandisfield's highway superintendent, traveled all the roads with the engineers who worked on the project. Curry says that mud season here isn't worse than in other rural places.
"This is a part of life in the Northeast, the Northwest, Canada, Alaska — it's a part of life as dirt roads go," he said. The way the mud and earth are here makes the problem "inevitable," he added.
When the snow melt-off hit in March, the town posted notices on its website, asking residents to minimize trips on the road, especially when it softens later in the day. The emails sometimes were meant to soothe.
"Adapting to life in rural New England is not easy," said a March 13 missive. "It takes guts and gumption, nerves of steel and the knowledge that 'this too, shall pass.' Your DPW knows the mud rule and mud ropes and has the annual problem in hand."
Curry explains that the crew hauls stone to stiffen the mud and give vehicles a base. Crews also grade and York-rake the road "to aerate and dry out the mud. But, in some cases, their machines are doing more harm than help."
What happens is that the grading can flatten the road so it holds water, said Select Board member George Riley, who also says the town is renting a grader for $6,000 because its own grader "is on its last legs."
Recently, he said, someone destroyed a freshly graded road. The DPW posted a photo on the town website.
"We've sent out alerts begging [people] not to drive on our roads," Riley said.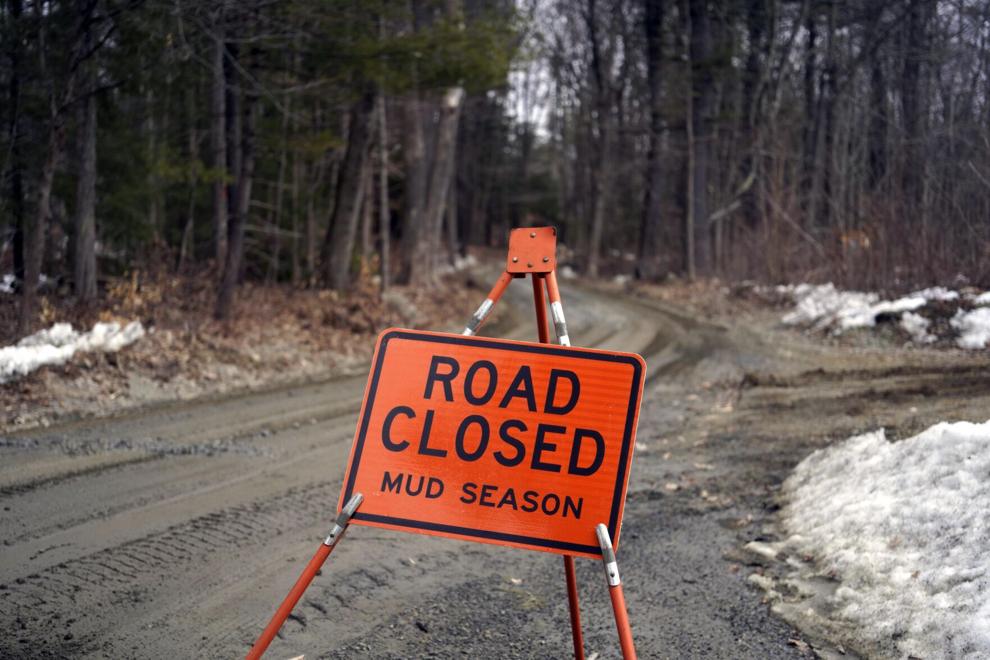 There's a Catch-22 in play as Curry tries preventive maintenance, he added.
"The road super is spending all his time putting out fires with gravel [in ruts], which doesn't give him time to build the road properly," Riley said.
It's not just about money; but also, it is, Riley said. According to the road project, 40 percent of Sandisfield's highway budget is spent on unpaved roads. In Sheffield it's 13 percent; in New Marlborough, 32 percent.
The report suggests "community engagement" that would teach residents, for instance, about the effect on the roads of travel speed, water management and right-of-way maintenance. It also suggests trying to reach and educate those who drive their jeeps and four-wheelers on unpaved roads for access to off-road areas in ways of minimizing damage.