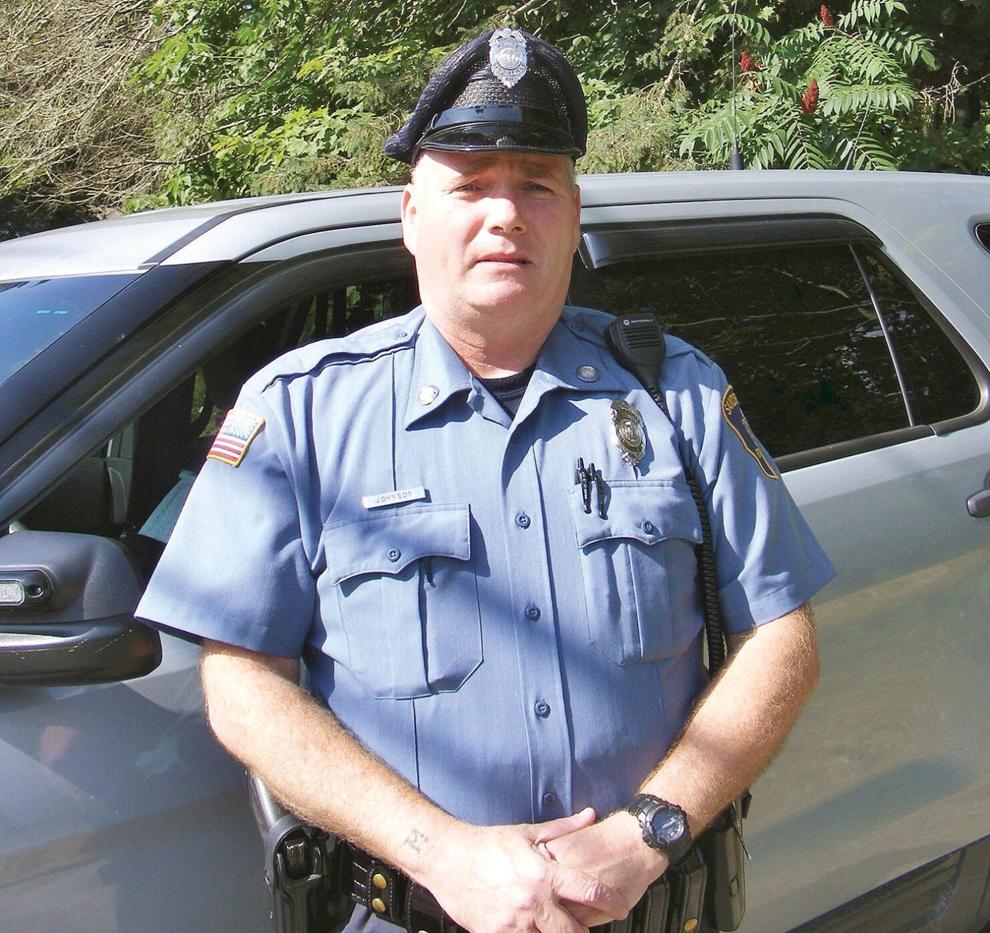 SANDISFIELD — After the town fired its public safety officer this month, he took to social media to say that officials did not give him a fair hearing or allow him to present records about the work-related injury he says led to his termination.
Mike Johnson, the town's public safety officer since 2019, and a former police officer in Sandisfield and Monterey, said in a Connect Sandisfield Facebook post that, in a 3-0 vote, the Select Board fired him April 13 "due to an injury I sustained on an ambulance call in January of 2020."
He said a doctor hired by the town to review his records told the board he was "not an ideal candidate for surgery" for the torn rotator cuff in his shoulder.
Johnson, of Monterey, said he then used his personal, vacation and sick time while trying to figure out how to treat his injury. When on Dec. 2 he asked the board to consider unpaid medical leave, it responded with a notice for a termination hearing "due to not returning to work and being a burden on the town."
He had surgery in February, and said the board granted him unpaid leave Dec. 9 but delayed the formal hearing until last week and did not give him a chance to present his medical records in an open hearing in order to show that the doctor hired by the town was wrong.
Johnson told The Eagle that, before the board voted to fire him, Chairman Brian O'Rourke said he had been advised by the town's attorney. O'Rourke said he is prohibited from commenting on Johnson's remarks, or speaking of what is a personnel matter. On behalf of the board, he thanked Johnson for his service and wished him well "in his future endeavors."
Johnson, 51, was hired in July 2019, under a cloud of controversy about the appearance of favoritism as the town filled the newly created position, and because of an ongoing discrimination lawsuit in federal court against Monterey, where he previously worked. Because Johnson also is a certified emergency medical responder, he was considered a rare person to fit the bill for the public safety officer position that was meant to close the gap for daytime responder shortages. He previously served as a part-time police officer in town, and had worked in the Monterey Police Department first as an officer, then sergeant, from 2009 to 2017.
He filed suit when officials did not reappoint him to full-time status, and claims that decision was retaliation for his remarks critical of the Select Board and then-member Kenneth Basler during his campaign for a seat on the board in 2016.
Court documents say that Basler falsely had accused Johnson of financial malfeasance in an effort to smear him. He also claims in the suit that he was denied the unemployment benefits and medical insurance he was entitled to. According to court records, the matter goes to trial in November.
Work shift injury
Johnson said he was on a call when he stepped out of the ambulance and onto snow with a hidden layer of ice, then fell on his right shoulder and arm. He had pain, numbness and tingling, and says he worked four months with the injury, but had to stop when he was prescribed pain and sleep medications that would have created a safety issue.
He said he believes the board based its decision on the medical reviewer, who said last fall that Johnson could return to work. But, Johnson said he couldn't lift up his arm all the way, and was on the medications.
"It's not that I don't want to work, it's just that, at this point, I can't," he said, noting that full recovery takes six months after the surgery, making him unable to return until August. "There was no offer of reasonable accommodations [by the town]."
When asked what he planned to do next, Johnson said, "I need to find another job."