LENOX — The motto of the Great Josh Billings RunAground, based on a quote from the humorist, is "To finish is to win."
This year, "To start is to win" might have been more appropriate.
That's because after a year off — 735 days off, to be exact, courtesy of the COVID-19 pandemic — the Josh was back. From the cyclists on the roadways in South Berkshire, to the paddlers circumnavigating the Stockbridge Bowl, to the runners who finish up at Tanglewood's front door, it was competition as normal.
That was just the way the athletes like it.
"It feels great" to be back, said Jeremy Creelan, of East Chatham, N.Y., as he waited by the Stockbridge Bowl boat ramp to begin the second section of the three-leg triathlon.
"It's an extraordinary race, and just gathering everyone together and doing this again on such a beautiful day is tremendous," he said.
RunAground organizers capped the 45th edition of the triathlon at 300 entries. That included four-, three- and two-person teams, along with Ironpeople.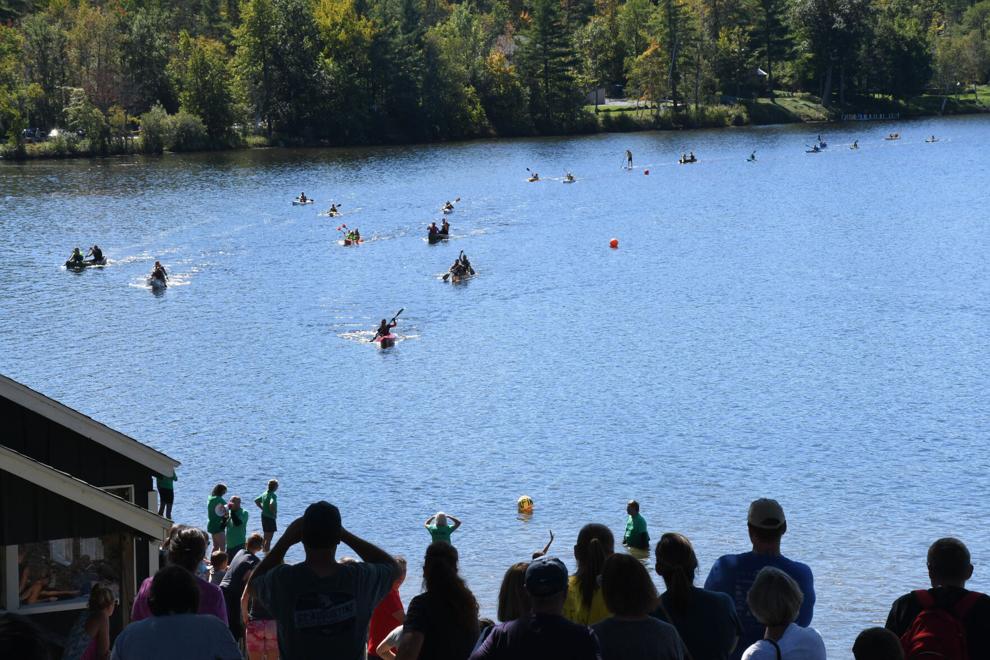 The RunAground itself consists of a 27-mile cycling leg from Great Barrington to the Stockbridge Bowl's boat ramp in Lenox. Paddlers in canoes, kayaks and on paddleboards trekked 5 miles around the circumference of the bowl. Then, the runners took off for the 6-mile finish to the Tanglewood main gate.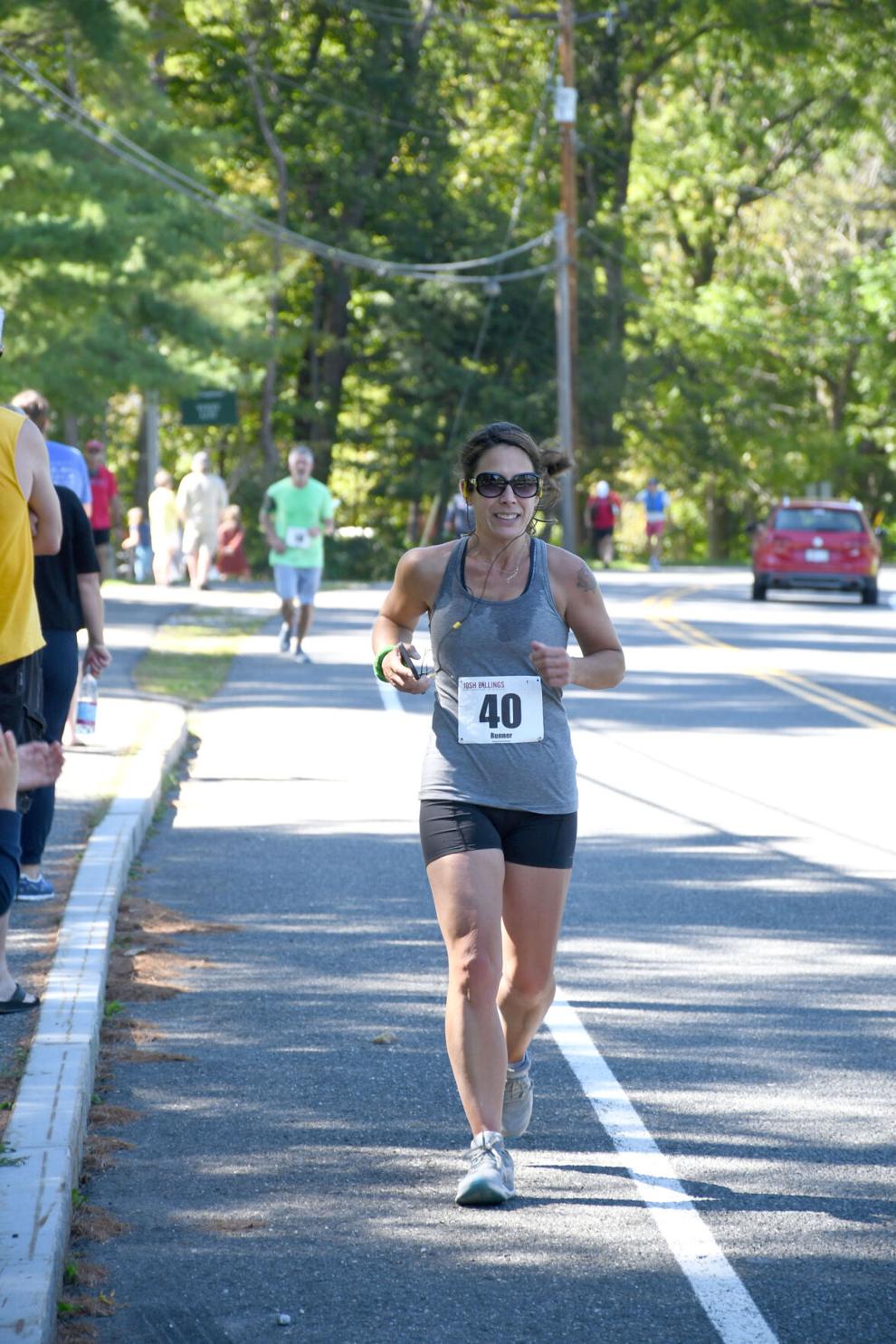 Photos: 2021 Josh Billings
2021 Josh Billings RunAground Triathlon
To purchase photos click here
Laura Walton, who paddled with Gary Quadrozzi for the fifth-place-finishing Minkler Insurance team, is back after the COVID-19 year and a couple of other seasons. She competed virtually in 2020.
"It's always great. You never remember how great it is until you get here this morning," she said. "The virtual [Josh] was really a lot of fun. I enjoyed it."
For the fifth consecutive season, the Allen Heights Veterinary team of cyclist Josh Lipka, paddlers Tom Keefe and Ben Pigott and runner Steve Monsulick won the event. Their time was 2 hours, 19 minutes, 38 seconds.
Janda Ricci-Munn, of Gloucester, was the Ironman champion and finished second overall, in 2:30:04. That broke a record of 2:31:01 set by Kent Lemme in 2017.
"I missed it a lot" last year, Creelan said. "As with all activities that bring people together, this was one of the ones we look forward to every year. Not to have it was part of the loss of the COVID period. It's great to be back."