LENOX — On the eve of Tanglewood's official summer festival opening and the first public Boston Symphony Orchestra performance in 17 months Saturday night, Music Director Andris Nelsons took time out to reflect on the impact of the coronavirus pandemic on the arts generally, and the BSO specifically.
With at least 12 sold-out concerts during the compressed six-week classical season, the orchestra seeks a comeback from a $60 million loss in ticket sales since February 2020 and a 50 percent cut in its annual $107 million budget.
During a break Wednesday between rehearsals with the BSO and the young student players of the Tanglewood Music Center Orchestra, Nelsons, 42, emphasized his belief that audiences are eager for communal experiences. He also shared how he spent unanticipated free time — including renewing his passion for the martial arts.
Excerpts from his conversation with The Eagle follow:
Q: It must have been an emotional experience to return to Tanglewood and the orchestra.
A: Absolutely, though I conducted the orchestra in January and April for streaming, and it was wonderful to see the musicians, but we missed the audience, and now we can play next to each other without masks.
It's amazing; just arriving here, I took my golf cart, driving around, everything's so green, so beautiful. The students are playing wonderfully with a lot of passion and excitement. It's like a home, walking around, talking with musicians or a staff member. It's so human; that's what has always been the jewel here. It brings everyone so close together. It can be very busy, but everybody's smiling.
Q: To perform with an audience instead of an empty space must make a difference.
A: It's inspiring, and there can't be a substitute for live concerts; we need to be able to share. The streaming didn't substitute for concerts, but it avoided the musicians being separated for too long from each other, so, they come together now with the audience. The orchestra is like a family, absolutely.
Q: During the pandemic, you had more free time than at any point during your career; you must have reflected on the absence of live music.
A: I haven't had so much free time since I was 11, because, in my teens, I was very busy studying trumpet, and then came the professional life, and since then, it's been busy, busy, busy.
So, at first, we were shocked, but we thought it would take a few weeks, or then maybe two months, but we soon realized it was a terrible disaster.
I spent a lot more time with my family, so, that was wonderful to be with my daughter, my parents, my wife. Of course, I listened to music, YouTubing and comparing performances, studying for pieces we're going to be doing next season.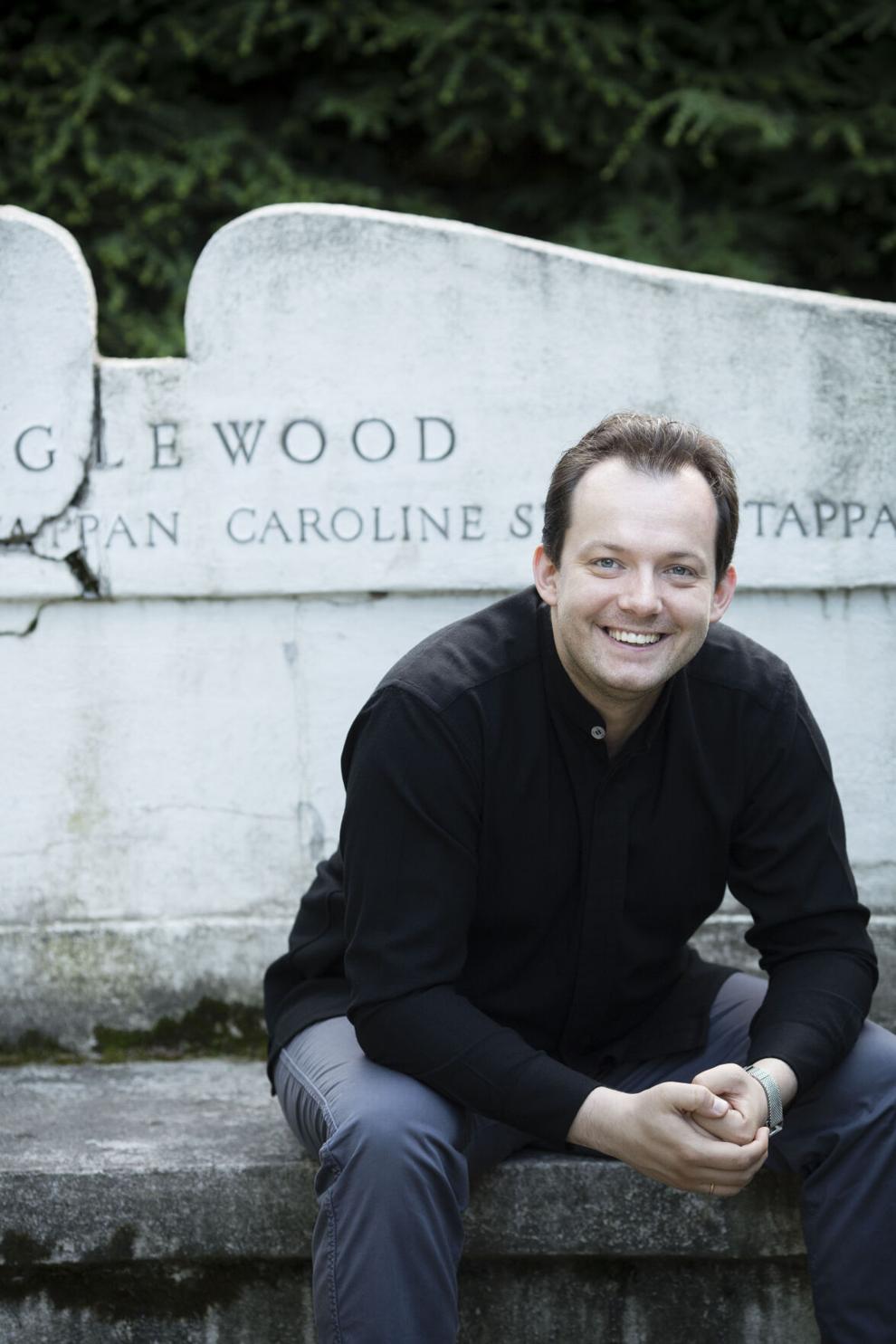 Q: How about personal pursuits?
A: I used to do martial arts from the age of 11 to 18, and then I stopped for 22 years. During corona, I started to go to the martial arts club [in Leipzig, Germany], to think about my physical condition and to take care of it as much as possible, because it helps your inner being to express itself.
I was always fascinated not only by the physical aspects, but also the philosophy and the psychology of taekwondo (Korean traditional martial art). It's self-discipline, and I'll keep doing it.
Also, we've all experienced where the real friendships are, and also realizing music and culture are very clearly not one of the priorities in certain places. The world has become less predictable, we've planned five, 10 years ahead, and this proved that, in a very short time, everything stopped and changed.
It's some kind of sign from somewhere; we think we know everything and we can influence nature and everything. But, actually, everything is very fragile, and we need to look to the priorities of life, and be ready to support each other, and sometimes we've forgotten that.
It's coming back to the basics of humanity, really. It's a time to reflect and to think, to breathe. It's not a necessity to always rush.
Q: Will this experience affect your approach to music-making?
A: I think so; I don't know if it will be better; it might be much worse (laughing), but making music has so much to do with thinking, sharing. And this time will certainly teach us to cherish each moment we have in life, anything positive we have, the opportunity to say things and to express thoughts. Now we can come back to a pace where we can reflect.
Q: Might this affect the balance between your career, family, having time to walk and talk to people?
A: That may be true, and I love both orchestras that I have (Boston and Leipzig Gewandhaus), and actually I have more free time than before because of less guest conducting.
I'm not cutting the time with Boston or Leipzig, but in between, when traveling, it's so nice to arrive a few days early. And I cherish any moment I have to be with my daughter, Adriana, 9; the time is going so fast. She likes music, but at the moment she's into playing tennis.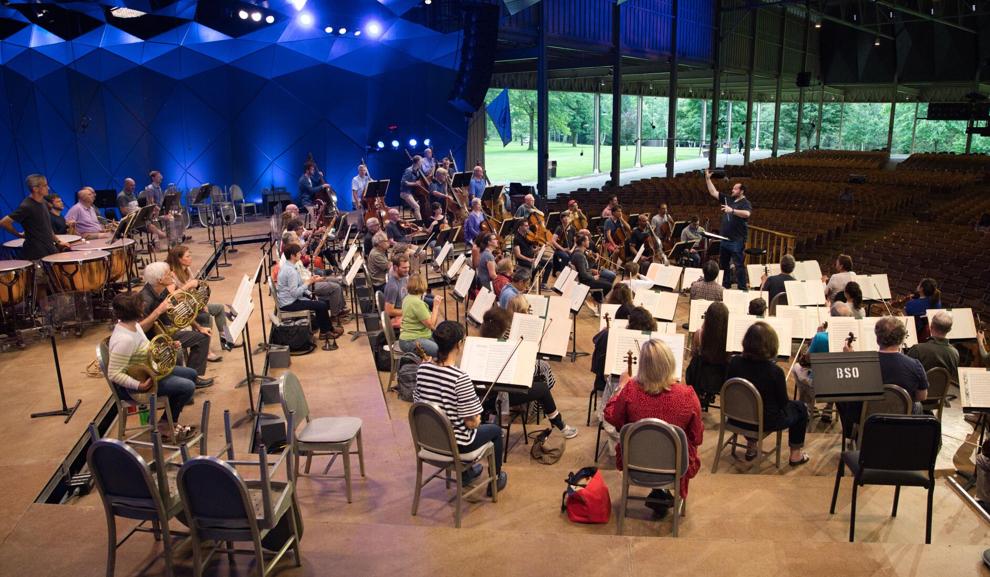 Q: This summer at Tanglewood, we all miss vocal music, which had to be avoided because of the pandemic.
A: There are more challenges still to overcome, but next summer we're planning to come back to opera at Tanglewood, and vocal music, with the Tanglewood Festival Chorus, is so important.
Q: Do you hope to explore more contemporary music?
A: We're including contemporary pieces this summer at Tanglewood, and we have planned several more commissions from a wider range of composers.
Maybe the attitude of musicians and audiences looking at contemporary pieces might change; we'll be more thoughtful about why this music is like it is, and what does it express. There's a reason why it's complicated or atonal, reflecting what's happening in life and the world.
I always try to think of the musical and emotional reasoning, and maybe it will encourage us to take a deeper look into contemporary music, because there is so much wonderful music, and it's sometimes hidden. We need to invest more time for it; we don't want to overlook it.
Q: How do you feel about your role of teaching, working with young musicians at Tanglewood?
A: I felt so fulfilled by it two summers ago, I'm keen on it and I might try to expand it, because those young musicians have very interesting ideas; it lets us think back to when we were students.
For conductors of any age, it's a never-ending process, to make sure your communication is what you feel inside, because it's not so easy to show what you feel.