WILLIAMSTOWN — Jane Swift never had gone faster on the Massachusetts Turnpike to Boston.
Swift, a Republican who was born in North Adams, had served as acting governor for just five months when, on the morning of Sept. 11, 2001, she went for a short run near her Williamstown farm. When she returned, her husband told her a staff member had called to alert her about a hijacking at Logan International Airport.
"That was before we knew the full story, but they called me right away and knew there was some kind of emergency or crisis," she said. "My early thoughts, before we knew how devastating it was, were just that the press had always been very critical of my decision to live in Western Massachusetts, and so the first order of business was to get as quickly as possible to Boston."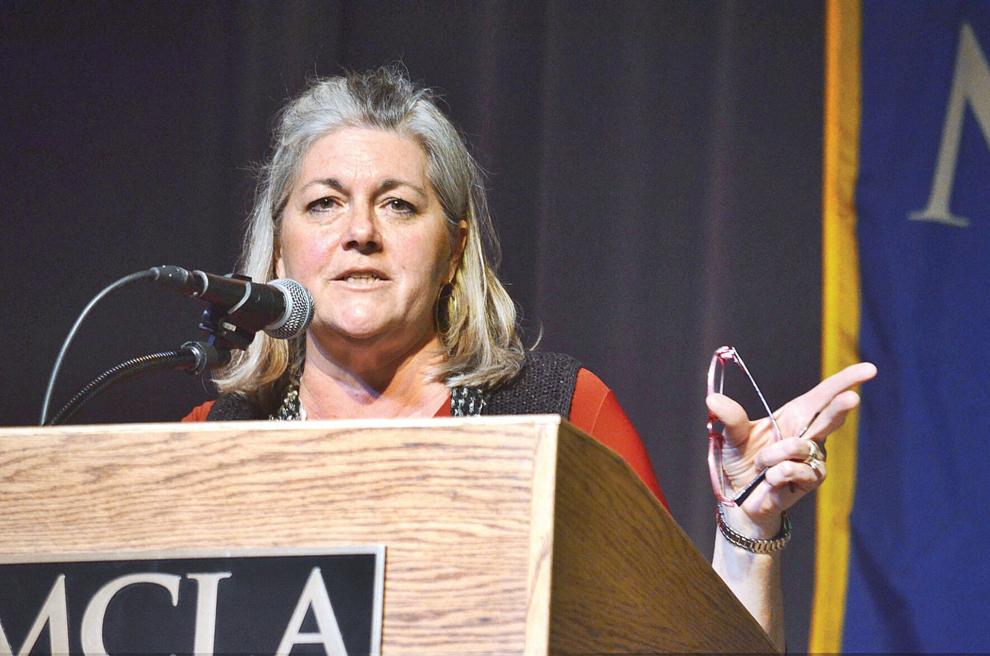 Upon learning that a plane had hit New York's twin towers, Swift first called New York Gov. George Pataki to offer mutual aid. From there, Swift began a balancing act.
On the one hand, she met with state leaders to take steps to prepare for a possible subsequent attack, with Boston thought to be a possible target. On the other, Swift sought, as the state's top official, to reassure the public and to help shocked residents make sense of the smoke-filled scenes many viewed on their television screens.
Since leaving office in 2003, Swift has studied and taught about public sector crisis management, she said.
"That's the real leadership challenge, when you don't have complete information, to help people understand what is going on," she said.
Responding as elected leaders
Shortly before the attacks that day, polls had opened for a special election in the 9th Congressional District to replace the late U.S. Rep. Joe Moakley.
While Secretary of the Commonwealth William Galvin wanted to postpone the election because of public safety concerns, Attorney General Thomas Reilly wanted the vote to go on. From the state's emergency bunker in Framingham, Swift made the call to proceed with the vote.
Public safety officials and others in the room agreed that it would send "a powerful statement against what we knew then to be a terrorist attack," Swift said, a statement she sought to replicate the next day, through a decision to call state employees back to work.
In North Adams, then-Mayor John Barrett III remembers a state of panic in City Hall — one employee's daughter worked at the Pentagon — when people learned of the attacks.
"As the day went on, we realized this was a terrorist attack, and the community wanted to have a vigil that night," said Barrett, now a state representative. "And I remember saying, 'Why don't we wait until tomorrow? Let's find out more about what's going on.' "
The city learned the next day that 33-year-old Peter Goodrich, who had grown up in Williamstown, died while aboard Flight 175, which struck the south tower. That is when "it hit home," said Barrett, who also served as mayor in 1988, when Syracuse University student Wendy Lincoln, of North Adams, died in the bombing of a flight over Lockerbie, Scotland.
Barrett recalls the vigil at Joe Wolfe Field the night of Sept. 12. It showed the way "this area has always come together in times of adversity, especially when we lost one of our own," he said, also referencing the deaths of Cheshire's Daniel Petithory and North Adams' Michael DeMarsico II during the U.S. war in Afghanistan.
"It's not just about fixing potholes, keeping your taxes down and all that stuff," he said of how Sept. 11 changed how he viewed his role as an elected official. "You also have to realize that you have a community, and it's how you bring your community together that you can move ahead."
State Rep. William "Smitty" Pignatelli was a member of the Lenox Select Board in 2001. He helped to organize the inaugural Sept. 11 remembrance in the town. Twenty years later, he says, it is important to keep the memory of the day alive, especially since young people do not have memories of Sept. 11.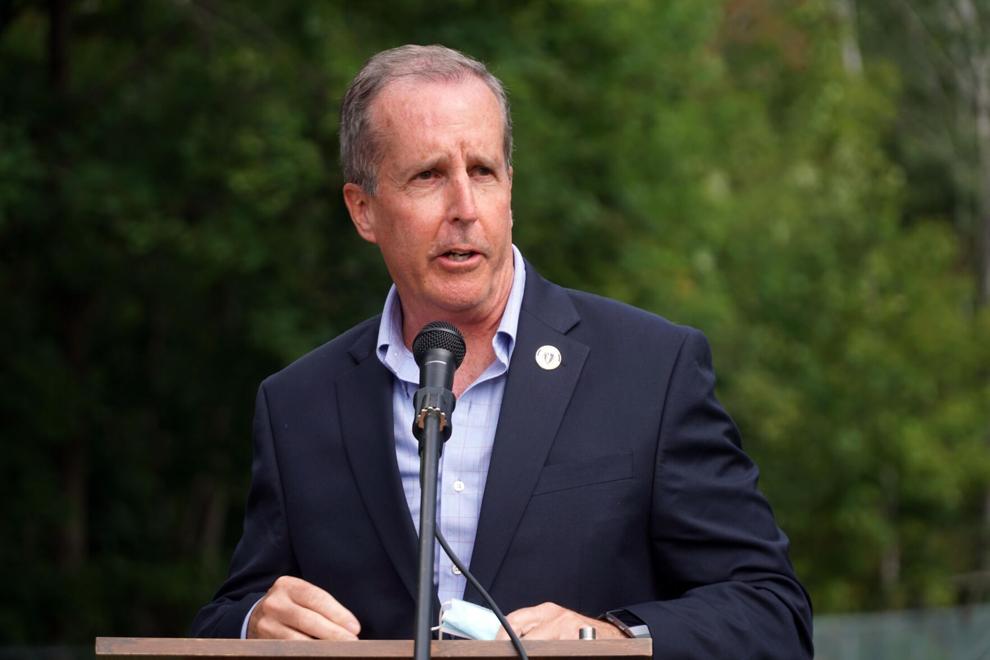 "Sadly, it's just becoming another date on the calendar, and we can't allow that to happen," Pignatelli said.
Political aftermath
All but one federal lawmaker voted Sept. 14, 2001, to authorize President George W. Bush to use "all necessary and appropriate force" against those who "planned, authorized, committed or aided" the Sept. 11 attacks. U.S. Rep. Barbara Lee, the lone dissenting vote, has argued that the vague authorization allowed the executive office a "blank check for endless war."
But, polls in September and October 2001 showed 80 to 90 percent of respondents supporting military action in Afghanistan as retaliation for the attacks.
Since 2014, though, there has been a more even split between those who say the intervention in Afghanistan was a mistake and those who say it was not.
U.S. Rep. Richard Neal voted in 2002 against authorization for the invasion of Iraq, because he felt the invasion was based on flawed intelligence.
"There was no connection that the CIA or the National Security Council found between Iraq and the events of 9/11 despite the fact that the Bush administration for weeks held out that possibility," Neal said. "Secretary of Defense [Donald] Rumsfeld, Vice President [Dick] Cheney and Bush used the attack of 9/11 to argue for an invasion of Iraq, and I think that for the United States trying to fight two wars in Afghanistan and Iraq put our military in a very difficult situation."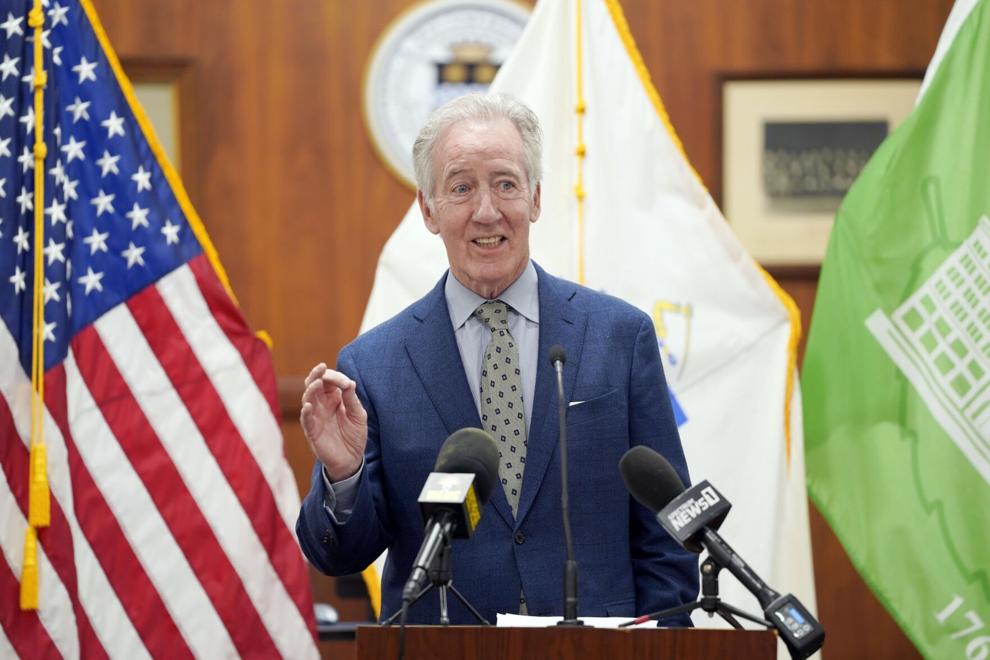 The years after the attacks, Neal said, also have led to "a great deal more surveillance."
"The challenge we have in a representative democracy is the balance between personal liberty and security," Neal said. "I think that when people choose between more liberty and more security, they will generally opt for more security. ... We're always reminded that the most important responsibility of the federal government of the United States is to provide for the security of our people."
In Massachusetts, Swift said she made it a priority to ensure upgrades in airport security by supporting federal legislation to establish the Transportation Security Administration.
"I think one of the things that many people didn't realize was that many major airports had outsourced their security, and the federal government allowed outsourced security operations," Swift said. "The fact that something as important as airport security was done on an ad hoc basis from airport to airport was pretty surprising."
The attacks altered the political moment in a way that shaped Swift's tenure as acting governor. While she lists education, open space, agriculture and small business as the priorities that led her to pursue elected office, those concerns were "overshadowed," she said, by public safety issues and the response to the economic impacts of Sept. 11.
She opted not to run in 2002, after Mitt Romney, who eventually won the election, became a rumored candidate.
Among the most enduring lessons Swift has taken from her time in office, she said, has been "the strength and grace and just unbelievable generosity" of the families that experienced personal losses in the attacks.
"I would say that most leaders, if you serve long enough, are tested by some crisis," she said. "What was unique to my time in office was, I was governor for a short period of time but was present for a historic crisis."