Baby boomers often share with me memories of teachers who were important influences in their lives.
I often think of such a teacher, though I was never in her classroom. In 1967, as a recent college graduate, I was hired to teach at Pittsfield's North Junior High School. It was then that I met a fellow teacher named Margaret Hart. It was the start of a nice friendship with a memorable mentor and remarkable human being.
During the 1960s, while in college, I had been very active as a volunteer in numerous civil rights projects. I wanted to continue such involvement in Pittsfield. As a new teacher in the Pittsfield Public Schools, where almost all teachers like myself were white, I welcomed my friendship with a colleague who would introduce me to local efforts in social responsibility.
Margaret was one of the only minority teachers I ever recall in the local public schools. From our first meeting, I would talk with her about current events, and soon found myself reading books that she would recommend on Black history and social change.
She encouraged me to attended NAACP meetings and programs throughout the Berkshires. In our discussions, she also suggested I get involved in a West Side community tutorial program for grade school children and, in 1968, to fill in as an adviser to the local NAACP youth group. In the latter role, I moderated a controversial debate on the pros and cons of the emerging Black Power movement.
What I came to learn about Margaret was what an incredible journey that she herself took to becoming the memorable teacher that former students share with me about today. In my talks with her, I found her to be an extraordinarily positive person. She never spoke about racist experiences that she was likely to have encountered throughout her life. I remember that with the most difficult junior high school students, she focused on their strengths and how to help them experience small successes.
Margaret Hart was born in Williamstown in 1911 and was the oldest of six children. Her father started a trucking company with a horse and wagon, which eventually became one of the most successful local construction businesses.
From an early age, all the kids had learned from their parents the importance of education, hard work, and treating people equally and respectfully. Margaret graduated from Williamstown High School in 1930 and was accepted at the North Adams State Teacher's College (now the Massachusetts College of Liberal Arts).
In college, she was very active, serving in editorial positions at the school's monthly magazine and her class yearbook. She had also been president of the Drama Club and performed in plays.
In 1935, Margaret was the very first woman of color to graduate from the college. With her degree and education background, she taught in schools in Virginia, Alabama and Indiana. During the summers, she took classes and earned a Master of Education from Columbia University in 1939.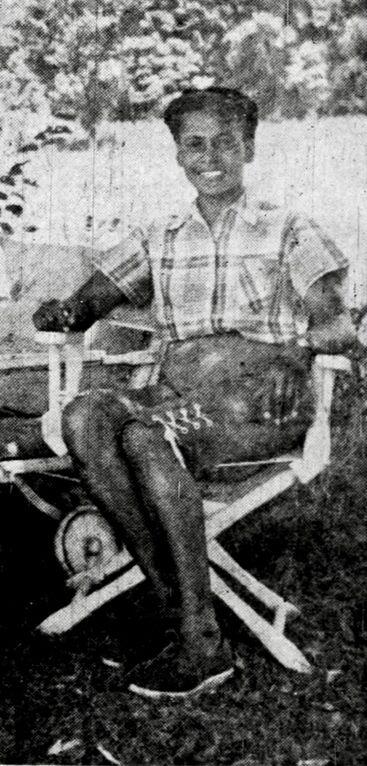 In the mid-1940s, Margaret's family operated a summer camp in Williamstown for underprivileged minority boys, mostly from out of state. During summers, she taught crafts at the camp and soon became the director. In 1955, the camp accepted a number of white boys, an important step in integration in the earliest days of the national civil rights movement.
In 1949, Pittsfield hired Margaret Hart, the district's first teacher of color. She first taught at Mercer School, but in a few years moved to the newly opened North Junior High School. She initially taught in the industrial arts program and then in social studies.
She spent more than two decades at the school, which later became Reid Middle School. Margaret also became an after-school program director at the Catholic Youth Center.
I learned from Margaret the importance of community service and volunteering as she had done through her life. Her philosophy was that even a small contribution can make an important difference in the lives of others. She was an excellent role model and mentor. She was proud of her church involvement, and her volunteer work.
Always active in the local chapter of the NAACP, Margaret had served as a vice president and for years was head of the organization's education committee, with responsibility for facilitating numerous academic awards, grants and scholarships, and arranging speakers and presentations for school and the community.
Margaret retired from teaching in 1976, after an impressive career in education that spanned five decades. For the next 20-plus years, she continued to be active in church and in community programs for senior populations.
Over the retirement years, she was also the recipient of many honors and awards. MCLA awarded her an honorary doctorate for her contributions to education, in 1996, and established a scholarship fund in her honor in 2001.
Margaret died in February 2004, at the age of 92. A year later, a memorial portrait of her was commissioned by MCLA and dedicated at a ceremony at Reid Middle School. I remember Margaret fondly, and still like to say she was one of my favorite teachers. Her lessons and encouragement of giving to your community will always be with me.