NEW MARLBOROUGH — A new series of conversations hosted by the New Marlborough Meeting House kicks off Saturday with a visit from Bill McKibben, a leading climate activist, and Sue Halpern, a prominent voice on technology and politics.
Known for his 1989 book "The End of Nature," one of the first to address climate change, McKibben co-founded climate campaign 350.org and has become one of the most recognizable members of the climate movement. Halpern, who earned a doctorate in political theory from the University of Oxford as a Rhodes scholar, has written several books and now writes for The New Yorker as a staff writer. Both are affiliated with Middlebury College in Vermont, where they live.
While the Saturday event is sold out, a video will later be posted for public viewing. It is the first of a series of conversations with writers tackling pressing issues of the moment.
The Eagle spoke by phone with McKibben, whose talk is titled "The Future You Don't Want," and Halpern, whose talk is titled "The Future You Can Have," ahead of their visit to the Berkshires.
Bill McKibben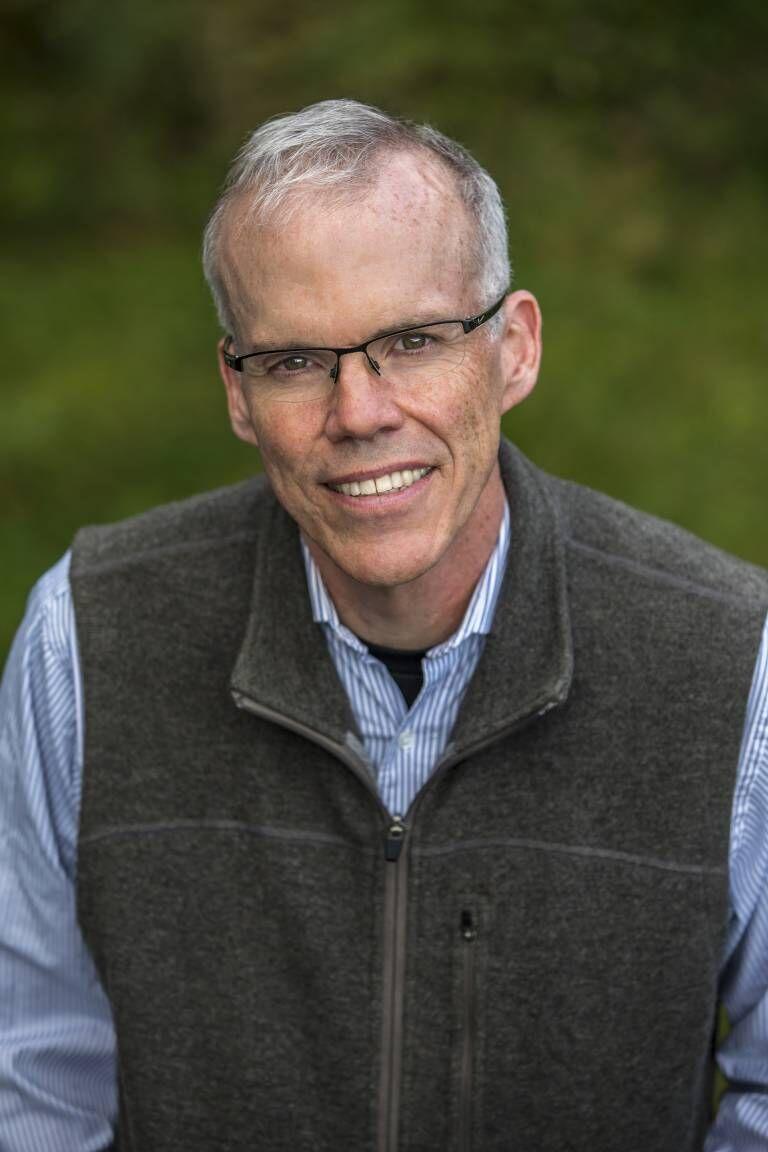 Q: There's a lot going on right now related to climate change, including the most recent report by United Nations scientists. What is special about this moment?
A: Around the world we're seeing extraordinary things that underline the science that the world's climatologists are handing us. And at the same time, we're on the brink, perhaps, of the U.S. Congress, for perhaps the first time ever, taking serious action about climate change through this infrastructure bill.
What we can still do does not include stopping global warming. That's off the menu. But, there remains a large, maybe existential difference between a world that heats 1.5 degrees Celsius and a world that heats 3 degrees Celsius. The mantra is "adapt to that which you can no longer prevent, but prevent that to which you cannot adapt." Any warming much past what we're seeing now, we're not going to be able to adapt to. So I won't pretend that there won't be a certain amount of gloom in this talk because it's a gloomy moment. You look up at the sky, and there's smoke from Oregon blanketing New England. But, I'll do my best to suggest how we might try and accelerate the clean energy transition that we desperately need.
Q: You've written extensively about the role of Wall Street in the fossil fuel industry.
A: There's only two levers big enough to pull that make a serious difference. One is Washington, and the other is Wall Street. You only get to pull the Washington one every couple of years when you have an election. In the meantime we've got to lobby everybody and push hard, but the personnel are set for the time being. But, constant pressure on the financial system and people who run it is really important.
There are two pieces of good news. One is the engineers have done a great job, and solar panels and wind turbines are now the cheapest form of power in the world. The technological obstacle to change is gone. The other thing that's good is people have built great, effective movements that are doing remarkable work. The fossil fuel divestment campaign is the biggest anti-corporate campaign of its kind in history, with $15 trillion in endowments and portfolios, everyone from the Pope to Cambridge and Oxford on down the list.
There's enough people in the Berkshires with retirement accounts and credit cards to cause a ruckus at the local bank, and if they do word will slowly make its way back to New York. I'll confess my last trip before the pandemic was for going to jail when I sat down in the branch of Chase Bank nearest the nation's Capitol. From cutting up your credit card to going to jail, we need people figuring out how they're going to take a stand. These guys can move more nimbly than our political system can, and they should because, just in the crudest terms, there's not going to be a lot of money to be made banking a scorched planet. We're never going to match their money, but we can match them with the currency of movements, the spirit of passion and creativity.
Q: How can the renewable energy industry avoid the same kind of consolidation of power that we've seen in the fossil fuel industry?
A: One of the places where the Biden administration is doing a good job, I think, is they've begun to offer big support for things like offshore wind. The support comes with that string attached, that people need to do project labor agreements, that kind of thing. By its nature wind and solar power are going to be a little more localized and democratic than fossil fuels just because there's wind and solar everywhere. And so you don't get to control it just by virtue of happening to live on top of it the way you do with oil. But, it would be much smarter, to the degree that we could, to develop all of these things with as much community ownership as is possible.
We need to be producing a lot of renewable energy. It's not that we need to just cover our own needs. We have a huge carbon debt to the rest of the world. People in affluent parts of North America have filled the atmosphere over the last 50 or 75 years with carbon. And our obligation is to really do something about that in a serious way.
Sue Halpern
Q: When talk about confronting the key challenges of today, what tools do we need?
A: No doubt Bill will talk abut climate change and the impending apocalyptic problem that we now face. I am obviously interested in that, but I'm really focused more on civic responsibility and democratic practices and how we need to preserve those in order to in fact do anything about anything, whether it's climate change or gerrymandering or voting rights or economic inequality. You name the current sort of problems that we're facing, and to my mind they all require a level of civic engagement that may be uncomfortable for most of us.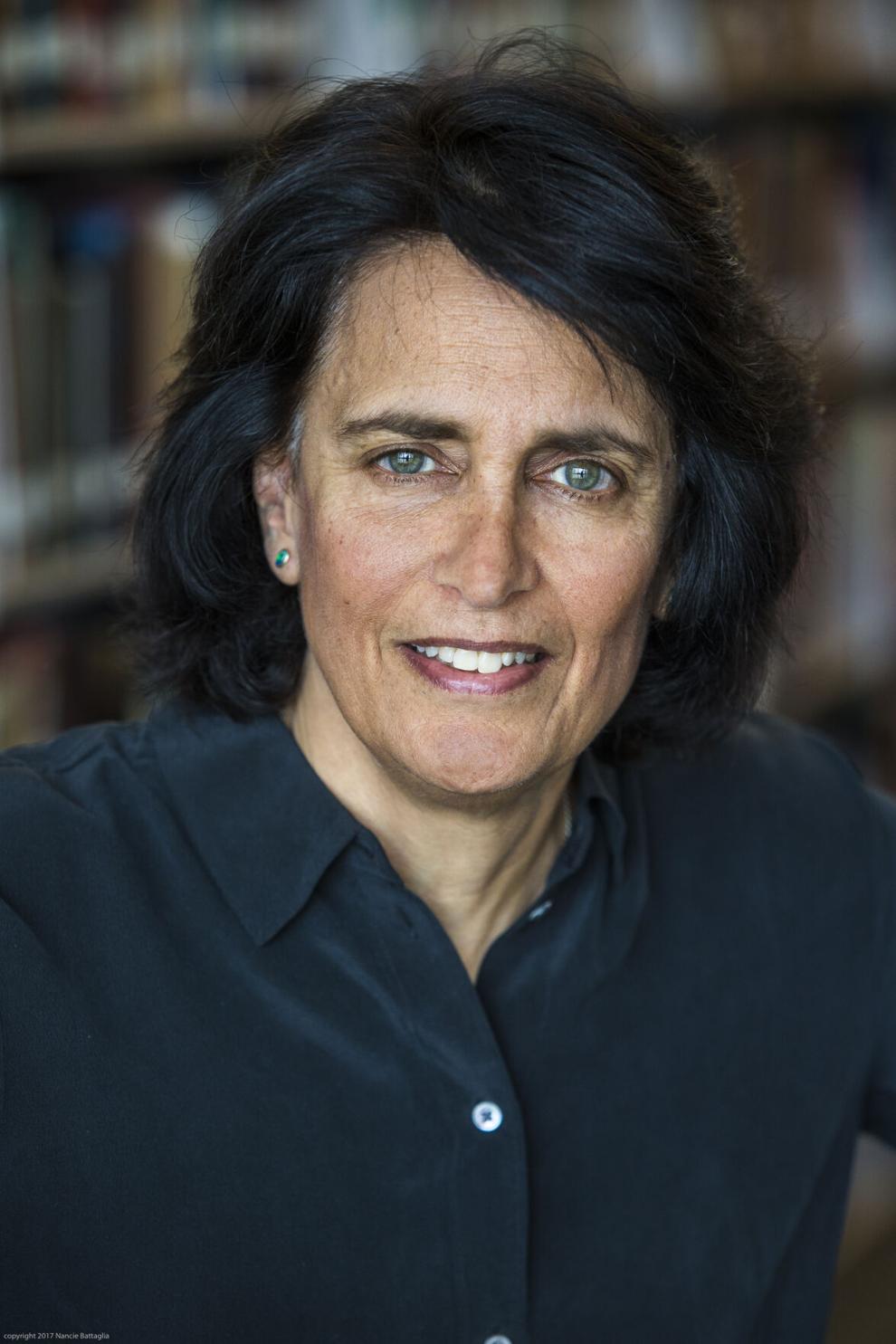 I think the only way, especially because we live in a democracy, is for us to care about these things to make our voices heard and pay attention, whether it's reading the newspaper or listening to the radio or scrolling through the news on the internet. But not just sort of absorb that but recognize that it requires some concerted effort, whether that effort is about elections in the larger sense or has to do with individual actions on the local level.
Q: What are some of the barriers to achieving the level of civic engagement that we need?
A: I think the divisiveness that we're seeing is unprecedented, not because we didn't have divisiveness before, but because of social media and the internet and the ability to live in a siloed neighborhood of ideas. And the defamation of local news so that people tend to look at whatever kind of media satisfies their kind of ideological predispositions, as opposed to reading about their neighbors and sort of understanding, having that kind of empathy for the people who live down the street from you and recognizing that you're sort of all in it together. That's just kind of going away.
I would say you kind of can't have a robust larger community if you don't have a robust smaller community. I think about it more like concentric circles traveling outward. That's how community works or can work, but it can't work if there's no way to communicate with your neighbors and make that community.
Q: What in recent years have you seen as promising developments?
A: I think that the last election showed us a lot. Communities that had not voted in large numbers in the past did this time because there was a lot of good organizing around that. The entrance of child care and home care into the political conversation has been very, very interesting. That really did happen because women in particular organized around it and really pushed it and put it on not just the political but the economic agenda. We see the push for a decent minimum wage.
Also, I just don't remember in the past, people talking about democracy as a thing. We've just sort of accepted, assumed it was there. But now it's something that people talk about, care about, fight about. And that's important."