LENOX — In his youth, Kevin O'Hara would sneak up to the bell tower of St. Charles' Church in Pittsfield, where his Dad rang the powerful bell, to admire it, and would at another time look skyward for flying nuns circling that same bell tower. Many years later, he would celebrate his tour of Ireland with his beloved donkey and come to know the often tormented souls in the psychiatric ward at Berkshire Medical Center.
A common thread that linked these adventures and life experiences was Christmas, and all that the holiday entailed. They were linked further when O'Hara wrote about them over more than three decades in his Berkshire Eagle Christmas columns. That link will be solidified when they join other of O'Hara's Christmas stories in book form published by The Berkshire Eagle as the holiday approaches.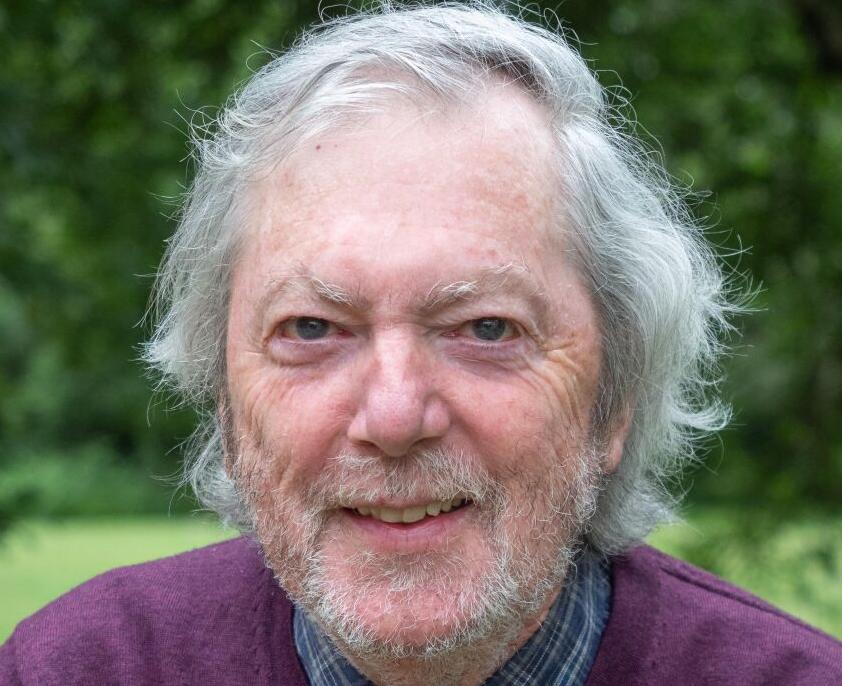 "Christmas was always a special time, whether young or as a grownup," says O'Hara. "Christmas never starts for me now until I have submitted my Christmas column."
Sixteen of those 35 columns have been collected in the book "A Christmas Journey," many of them with illustrations by David King. The hardcover book, published by The Studley Press, is now on sale for $25 through The Berkshire Eagle.
The first 10 come under the heading of "Boyhood Christmas," and feature the tales of St. Charles Parish and other of young Kevin's adventures, such as his failed search for the Holy Grail in St. Joseph's Cemetery in Pittsfield. The "Hospital Christmas" section includes three poignant tales and the final three, including the donkey traveler's Christmas celebration in an Irish pub, make up the concluding "Home For Christmas" section.
The stories are poignant, uplifting and often dryly funny. The same can be said for O'Hara's long series of St. Patrick's Day columns for The Eagle. O'Hara is also the author of two books, "Last Of The Donkey Pilgrims," about his travels with Missie around Ireland, and "A Lucky Irish Lad," about his boyhood.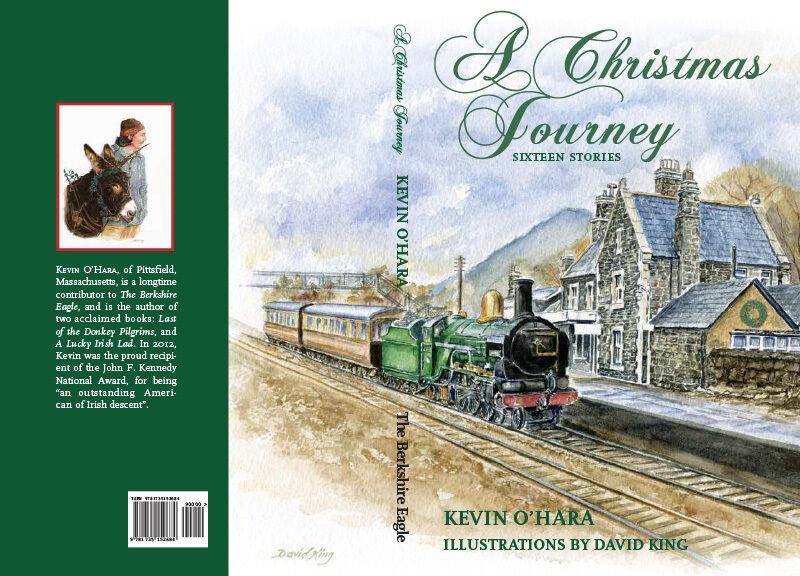 The Christmas columns are filled with fascinating and richly described characters, beginning with O'Hara's father James, a janitor at St. Charles and the gifted bell-ringer of "The Bell Ringer of St. Charles," and his mother, Ellen ("Lella"), a nurse. The author's seven siblings are also prominent, most notably Jimmy, who is two years older than Kevin, and Dermot, who is two years younger. They serve as advisers, accomplices and observers in many of young Kevin's adventures and misadventures.
"My Dad and Mom were colorful characters," recalls O'Hara over pints of Guinness at the Olde Heritage Tavern in Lenox. "And with seven siblings I had many people to bounce stories off. They have all been good sports and very kind to me."
The Christmas columns, which O'Hara says were inspired largely by Welsh poet Dylan Thomas' "A Child's Christmas in Wales," first emerged in The Sunday Sampler, published by The Eagle and edited by Ruth Bass in 1982. They ran in the Sampler through 1986 and then segued onto the Op-Ed page overseen by the late editorial page editor Don MacGillis.
As editorial page editor, I oversaw a seamless run of Christmas columns from 1998 through 2019. I can't say that I was the editor of the columns because O'Hara's columns did not need editing. His columns were well-crafted like the work of a sculptor or potter and didn't need the heavy hand or even the soft touch of an editor.
My job, at least in the early years, was to remind Kevin to stick to a word limit to provide room on the page for other columns, as space was far more limited than it was when he first began writing for the Sampler. Readers of "A Christmas Journey" will be pleased to know that he has expanded many of the columns now that the demands of a rule-bound newspaper editor no longer apply.
Kevin was kind enough to say at the Heritage that the word limit forced him to write more sharply. "Don't fall in love with the birdsong" was the advice he says he received from veteran Williamstown editor Marc Jaffe about becoming too enamored with one's beautiful words.
Over the years, readers urged O'Hara to do a compilation of the Christmas columns, and when he approached Eagle publisher Fred Rutberg with the idea he found him to be receptive. O'Hara then went back to Jaffe and his wife Vivienne for assistance in the final preparation of the collection. Marc, who will turn 100 on Nov. 6, was editorial director at Bantam Books for 18 years, had his own imprint at Houghton Mifflin and heads Editorial Direction in Williamstown. O'Hara praises Suzanne Salinetti, book designer and principal owner of Studley Press in Dalton, for her work in making the book a reality.
O'Hara will offer up his next Christmas column in a few months and says "You never know when you're writing your last column so they all have to be good," which uses a fatalistic Irish perspective as a spur to action. He hopes to get to 50 columns, and while he worries on occasion about running dry, "I think there are more out there."
A powerful incentive to keep writing, O'Hara says, is the joy he gets from writing them and seeing them emerging in print.
"On Christmas Eve around 4 a.m. I will sometimes think about the papers coming off the press and being delivered to the emergency room and convenience stores and homes," reflects O'Hara. "The column will be read by friends and strangers alike and maybe they will make a positive impact for a little while."