PITTSFIELD — In Burbank Park, long, woody vines climb the trees to the forest canopy. Once there, they spread their leaves over the branches holding them up, stealing sunshine from their hosts.
Over time, nothing is left but dead trees supporting an eerie blanket of vines, turning a once diverse forest into a graveyard of green.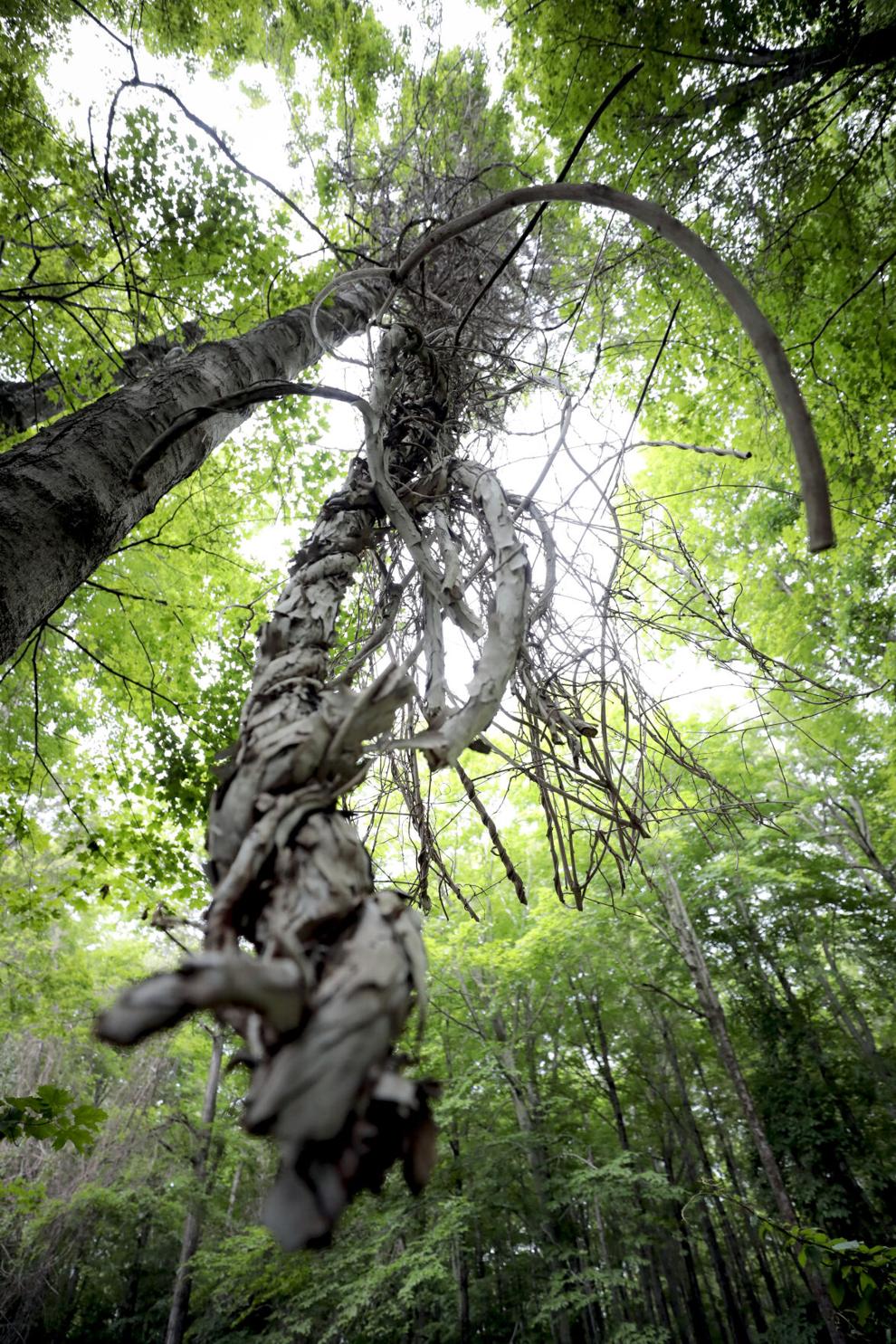 Actinidia arguta, also known as the hardy kiwi or kiwiberry, has been on the Berkshire Environmental Action Team's radar for eight years. Since 2017, staff and volunteers have driven to Burbank Park every Friday to tackle the problem at its root. Without their efforts, they believe the vine could spread and encroach on all local forests, considering each vine can grow more than 20 feet a year.
In Lenox's Kennedy Park, a joint planning effort by the state Division of Fisheries and Wildlife, Massachusetts Audubon and the town is also fighting the vine.
A. arguta is just one of the 80 species of kiwis. Unlike the kiwis you might find at the grocery store, it does well in the colder climate of Massachusetts. In 2017, BEAT and other environmental groups put together a proposal to list it as an invasive species.
According to the Department of Agriculture, an invasive species is one that spreads outside its original habitat and is likely to harm the local environment or economy. Despite the simple criteria, there is little consensus on what species qualify as invasive.
The Global Invasive Species database counts 350 species in the United States. A 2014 paper by researchers at the University of Massachusetts listed 755. The researchers wrote that the list of plants considered invasive can vary across political and jurisdictional boundaries. They faulted lists by local experts who confuse non-native species with invasive ones.
In 2017, the Massachusetts Department of Agriculture decided against categorizing A. arguta as invasive. That decision was influenced by groups that seek to turn this specie of kiwi into a cash crop.
Iago Hale, an associate professor of agriculture at the University of New Hampshire, is among them. "I'm not arguing that this species is native to the region, it clearly isn't. But being non-native is not the same as being invasive," said Hale.
Hale has been studying the plant for 11 years and sees an opportunity where others see danger. The fruit of the kiwi, he believes, makes it "an amazing, high-value, highly nutritional crop, that is perennial."
The fruit of hardy kiwi is distinct from the common variety of kiwi.
"A kiwi you get at the store will be about 8 percent sugar. For kiwi berries we grow here, they're about 25 percent," said Hale. "But it also has a lot of acidity, almost like a grapefruit. If you eat that and then compare it to fuzzy kiwi, I think it'll taste watery and bland in comparison," said Hale.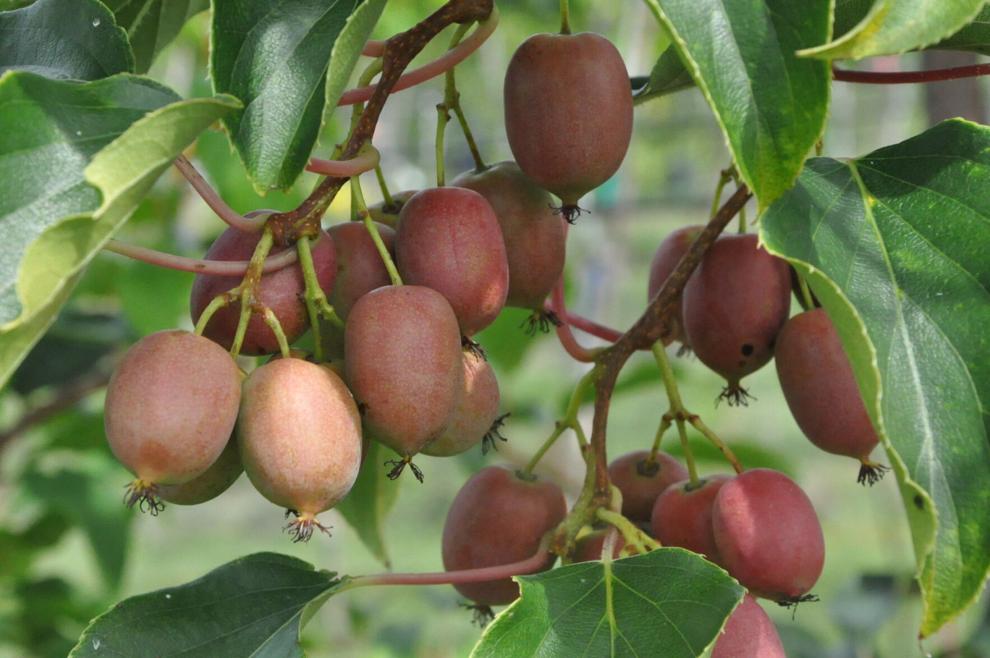 Taste aside, A. arguta has had a long history of being used for economic purposes.
A mission to Japan
In 1876, Massachusetts Agricultural College President William Smith Clark took a leave of absence to teach in Sapporo, Japan, at the newly established local agricultural college.
While there, Clark found out about the fruit and was impressed. In the 1877 edition of his university's annual report, he noted the beauty of the white flower and a fruit he wrote was "worthy of special attention."
"If this species should prove to be hardy in Massachusetts, of which there can be little doubt, it will not only be a most valuable ornamental plant, but the fruit will be worth cultivation even in its present wild state," wrote Clark. He envisioned hardy kiwi could "become a most delicious addition to our list of fruits for the desert and for the cooking."
Bob Guthrie, a Minnesota geologist who spends his free time researching the history of hardy kiwi, has spent years digging through archives to learn about New England's 19th century kiwi craze. He has gathered over 8,000 documents on the subject, including Clark's 1877 report.
In 2016 and 2017, Guthrie and Hale received a grant from the USDA to drive from Bar Harbor, Maine, to Washington D.C., to gather every piece of information they could find on the subject from university libraries and local historical societies and to visit sites where A. arguta was planted.
They wanted to push back on the "kiwi apocalypse" taking place in Kennedy and Burbank park.
"You cannot believe the amount of distribution that happened with that plant," said Hale. "We found historical records where people were buying pounds of kiwiberry seeds. We're talking tens of thousands of seeds."
Guthrie is compiling a list of all the nurseries that sold A. arguta. Based on his findings, he estimates there were nearly 3,000 locations.
Why Lenox?
In Lenox, according to Guthrie's research, the hardy kiwi was spread both by the Lenox Garden Club, a group of wealthy elites, and by the Lenox Horticultural Society, made up of gardeners and estate superintendents.
Hale sees a paradox. "You have a plant that was deliberately planted across an entire region for 150 years and we see no problem [of invasiveness] at all except in the Berkshires, [one] site in Long Island, and a handful of other sites," he said.
So why are the Berkshires different?
Hale and Guthrie believe the vines can only become naturalized in an area if certain conditions are met, including forest disturbance. Some believe the presence of cattle, and populations of dung beetles, also help.
Guthrie thinks A. arguta was probably introduced to Burbank Park by Evelyn Kimball Salisbury, a piano heiress from Chicago. He found in records that her estate in Berkshire County was adjacent to the park. She had 15 head of cattle and 2,000 chickens. Guthrie believes it is likely she had some parts of the forest cleared to make space for her livestock and planted A. arguta, perhaps as an ornamental.
These factors, combined with a species of dung beetle that is commonly found amongst cattle, led to the explosive growth of the vines.
Despite the plant's success, wild hardy kiwi has not become a resource. There is no point in looking for kiwi fruits in Kennedy or Burbank park.
Noah Henkenius, who has worked with BEAT since January 2021, said he only spotted the fruit once.
"It was late in the fall, so I didn't want to try it. One of my volunteers did, they said it was very sour. I suspect it was on the verge of going bad," said Henkenius.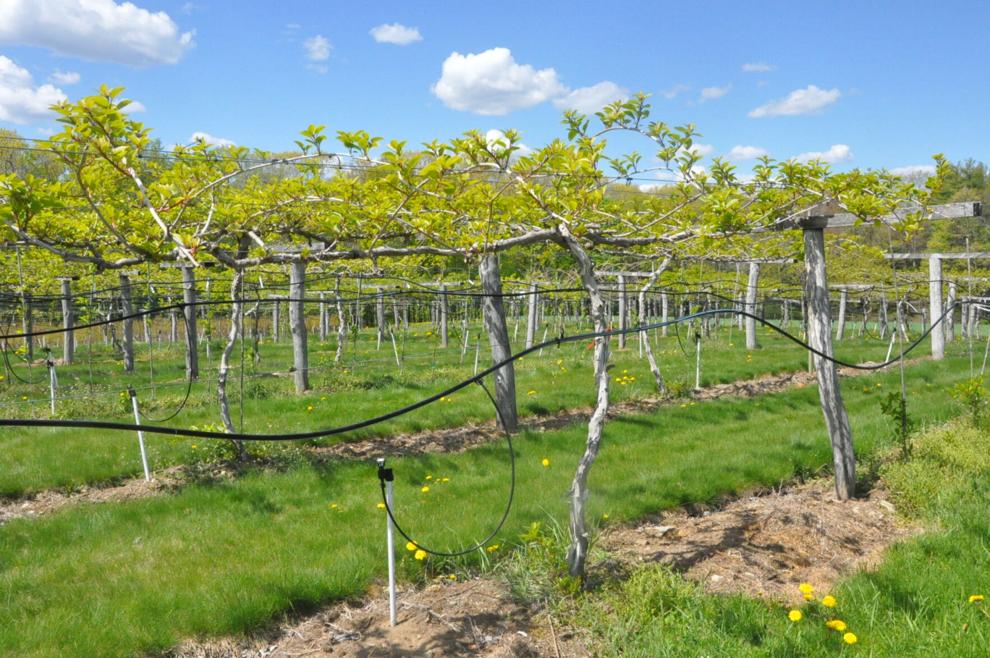 "Nurseries around the turn of the century would sell un-sexed seedlings. We found in our research that by planting a random set of seeds, most of them are male, so there was no production at all," said Hale. "If by chance there was a male and a female they might not be flowering at the same time. The fruit production under an unmanaged [planting] is really low."
With today's science, Hale sees potential for hardy kiwi within perennial polyculture. That is the cultivation of multiple crops in a single area. He has been experimenting with growing the vine six feet off the ground, creating a space under it for mushrooms, rhubarb, and chickens.
Additionally, since the plant needs cold winters, Hale said that the northeast has no danger of being outcompeted by farms in California or Florida.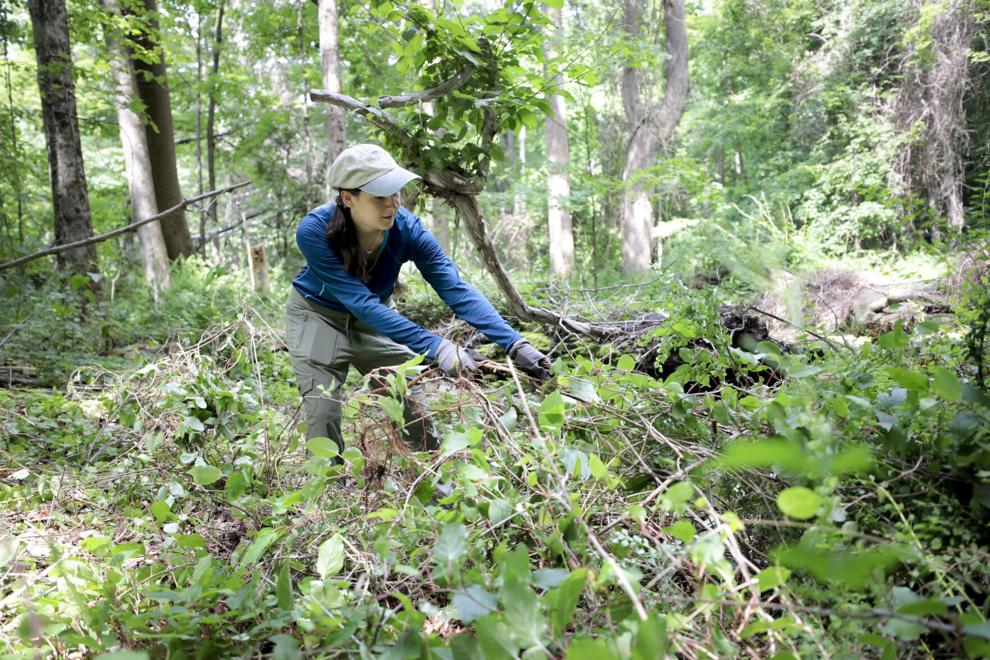 Environmental groups like BEAT are wary, having poured so much time and effort into fighting abandoned vines.
In 2017, BEAT mapped the extent of the vine's spread. The group counted 44 severe kiwi patches, 50 moderate, and 45 light kiwi patches. Four years later, the group realized it had made progress, registering 32 severe kiwi patches, 65 moderate, and 37 light patches.
Yet, they have the feeling their work is far from over. "If we're not carefully monitoring it, in a couple of years I think [vines] will be right back in," said Henkenius.
Both sides are afraid of the other being too successful in their lobbying.
Since it has little power to prevent private planting, BEAT would rather outlaw A. arguta altogether. "My only hope is if hardy kiwi is planted on private property, [the planters] will make sure that if they ever decide to stop growing it, they take it out of there," said Jane Winn, BEAT's executive director.
In turn, Hale fears the next push to list the kiwi berry as invasive. "I'm pretty sure that it's just a momentary pause because the groups who have decided that this is the battle they fight, they're going to keep sounding an alarm."
Hale and Guthrie are sympathetic to BEAT's local fight and do not think kiwi berry belongs in the forest. They understand that framing the plant as invasive might help win funding for removal projects. But they think the group has not adequately proven hardy kiwi is invasive.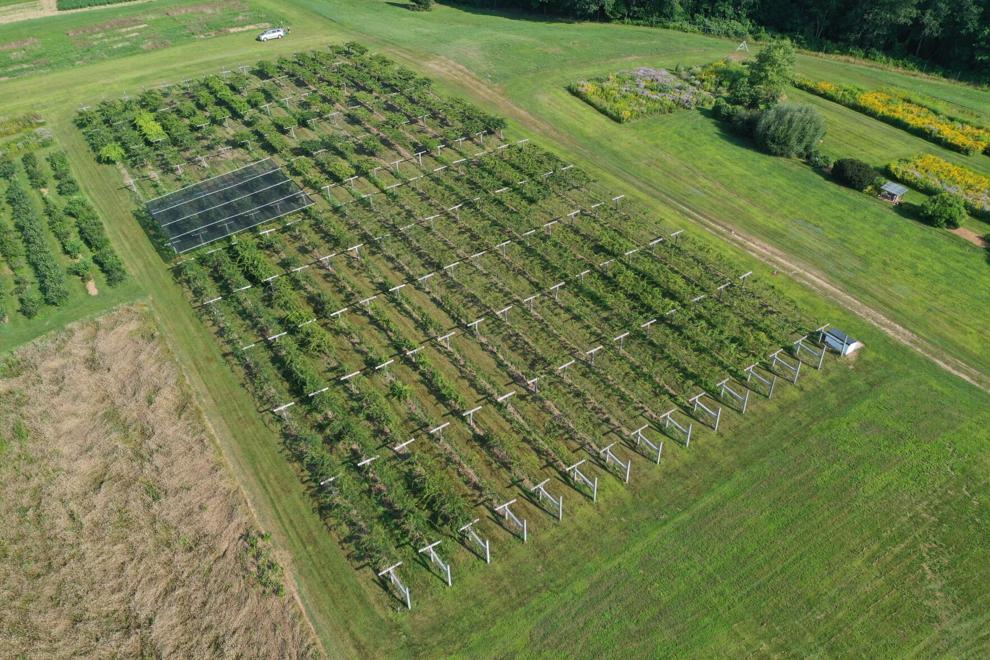 Usually, with invasive plants' lists, the burden falls on proving the plant is not invasive. "Guilt is assumed unless you can prove innocence," said Hale. He said that he has never seen or heard from a farmer about a seedling popping up on the margins near their field, nor overgrowing the framework set out for it.
Environmental groups in the Berkshires, however, have seen what a century of neglected kiwis can mean for forests.
It will likely fall to them and local farmers to decide what good stewardship of the land will look like, with respect to the hardy kiwi.