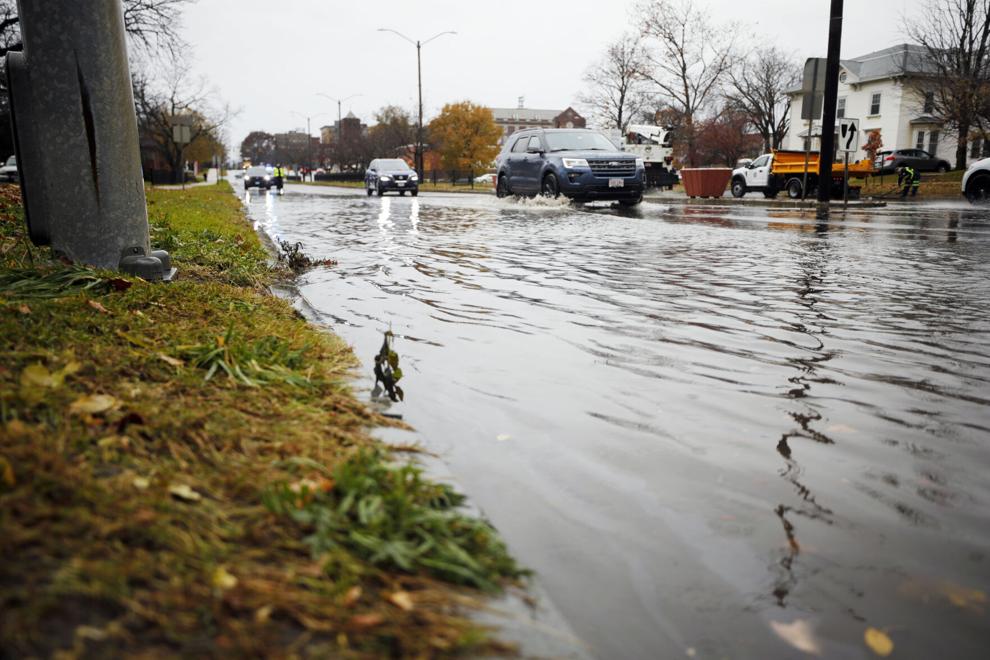 Last year was the third warmest in Massachusetts since official records began in 1895.
In Western Massachusetts, the average temperature in 2021 was the second warmest on record, according to data from the National Centers for Environmental Information and the Northeast Regional Climate Center.
Massachusetts in 2021 experienced its warmest June and second-warmest summer, as well as its wettest July and fourth-wettest summer.
The average temperature of 50.8 degrees Fahrenheit in 2021 was 2 degrees above normal and 3.9 degrees above the 20th century mean, the Climate System Research Center at the University of Massachusetts-Amherst said in a news release. The annual precipitation of 54.8 inches ranked ninth since 1895.
"The warming we've seen last year and in recent years is part of a consistent pattern of increasing temperatures that are linked with increasing greenhouse gas concentrations in the atmosphere," said Michael Rawlins, extension associate professor and director of the Climate System Research Center at UMass.
"It's getting warmer and it's getting wetter in the region," Rawlins said. "Extreme events are increasing, we're seeing more very warm days and more days with extreme precipitation."
In Berkshire County, warmer and wetter conditions due to climate change are expected to produce more severe storms, worse summer heat waves and disruptions to the ecosystems that draw tourists to the Berkshires. Some of those impacts already have hit.
Here are three takeaways from the data released Monday.
1. Overnight lows are rising more rapidly than afternoon highs, aligning with the global trend
In Western Massachusetts, 2021 minimum temperatures, or overnight lows, tied 2012's for the warmest on record.
"Warm overnight low temperatures in the summer make it difficult to cool off after hot days," Rawlins said. "Elevated morning low temperatures in the winter make it harder for ponds and lakes to freeze, which presents hazards for people and animals that might venture onto unstable ice."
Rawlins attributes the global trend of rapidly rising minimum temperatures to increased atmospheric water vapor, which is the most potent greenhouse gas.
While humans do not directly control the amount of atmospheric water vapor, it is a result of rising temperatures, which are a product of human-induced climate change. With temperatures rising, more water is evaporated from the surface, becoming vapor. Heat that typically escapes at night gets trapped by water vapor, further increasing temperatures.
2. The Northeast is warming faster than most of the world
By the time global temperatures increase by 2 degrees Celsius (3.6 degrees Fahrenheit), the Northeast will have experienced a rise of 3 degrees Celsius (5.4 degrees Fahrenheit), UMass researchers calculated in 2017.
Like Massachusetts, the Northeast as a whole had its third-warmest year on record in 2021. Maine and New Hampshire had their second-warmest year, and Delaware, New Jersey, New York and Rhode Island had their third warmest.
3. 2021 was a "La Niña" year, which tend to be cooler than normal
The periodic cooling of Pacific Ocean surface waters, a phenomenon known as La Niña, typically impact weather across the globe.
For the northern U.S., La Niña years are typically cooler and wetter.
La Niña is expected to phase out in early 2022 before giving way to a neutral phase. An El Niño phase, when Pacific Ocean surface waters are warmer, may come in late 2022 or 2023.
"It would not be a surprise if we see globally and for the U.S. a record-warm year during the next El Niño event," Rawlins said.