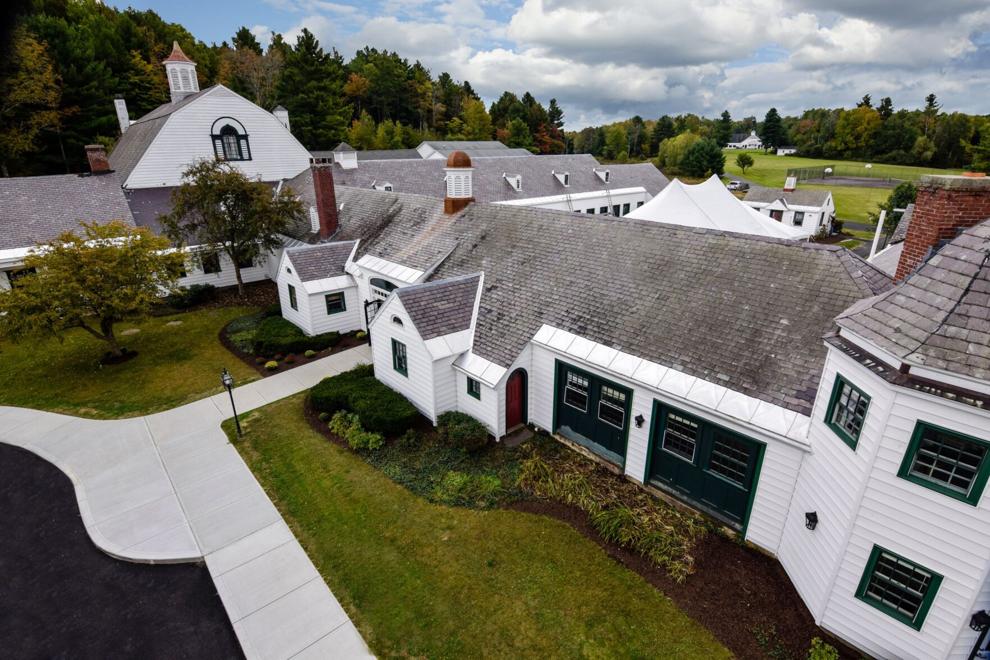 A Great Barrington man claims a national addiction treatment program with offices in Pittsfield and Cummington failed to take steps to safeguard him and fellow staff members, as well as residential clients, from COVID-19 infection.
Stephen Seward and four co-workers filed suit April 28 in Hampshire Superior Court against Vertava Health LLC.
They allege that Vertava, which runs an in-patient center at the former Swift River Inn in Cummington, did not have COVID-19 safety rules in place for much of the past year. "Prior to February 2021, Vertava had not established clear protocols with regard to how to prevent or manage a COVID-19 outbreak," the lawsuit states.
In a statement to the media, a Vertava executive declined to comment on the lawsuit, but said this of the company's operations: "We are committed to the safety and well-being of our staff and maintaining the highest level of quality and care for our patients."
Michael Aleo, the Northampton attorney representing Seward and other current or former Vertava employees, told The Eagle that when the plaintiffs brought concerns to the company about how it was handling a COVID-19 outbreak, "they were either ignored or, worse, fired."
"Given this last year that we have collectively struggled through, such conduct by the facility, as the plaintiffs have alleged, is simply unconscionable," Aleo said by email, in response to questions.
The other plaintiffs are Ada Langford of Greenfield, Christopher Maschino of Springfield, Alyssa Phillips of West Springfield and Mark Schwaber of Greenfield. The suit says all four of them suffered wrongful termination in violation of the state's medical whistleblower statute.
All five plaintiffs seek a jury trial.
Apart from the COVID-19 issues, the lawsuit includes a wage theft claim. It says Vertava withheld an hour's pay from employees during each shift to compensate for time spent on breaks, though the complaint says staffers didn't always stop working.
Aleo said Seward, the Great Barrington man, worked as a lead counselor at the company's outpatient center at 2 South St. in Pittsfield and was there at a point in 2020 when "a number of patients" tested positive for COVID-19. The lawsuit says some Vertava staff members in Pittsfield believed Vertava did not have rules in place on how to handle an outbreak. When an outbreak occurred, it did not lead to training on how to avoid having it happen again, according to the complaint.
Over the last year, the lawsuit claims, Vertava took action against employees who urged the company to improve its COVID-19 response.
One such person was Dr. Alan Weiner, the suit says, the medical director at the Cummington site. As of the end of January, Weiner had alerted an operations executive several times about what he felt were shortcomings in coronavirus precautions. Vertava fired him in February.
"Vertava's termination of Dr. Weiner's employment was motivated, at least in part, by Dr. Weiner's communications … regarding his concerns about Vertava's COVID-19 protocols," the suit says.
A view of the Vertava Health LLC campus in Cummington and Plainfield. The company provides substance abuse treatment programs. It is being sue…
The company did not follow federal and state guidelines to prevent the spread of the disease, the suit says. It did not, for example, require patients to wear masks — and most of them did not.
The month Weiner was fired, a second patient tested positive for the disease. In his complaint, Aleo states that in at least two instances Vertava did not require patients to show a negative COVID-19 test result before admission, which he said put staff and other patients at risk.
"By the time the patient received the positive COVID-19 test results on February 8, 2021, the patient had been living at the Cummington campus for almost two weeks, during which time the patient had been in close proximity to staff and other patients while not wearing a mask. Vertava did not communicate news of this patient's positive COVID-19 test to the general staff or other patients until the following day," the suit says.
Though the company's website said that patients who tested positive would be discharged to other care locations, that rule was not followed, the plaintiffs allege. In early February, seven patients reportedly tested positive in the course of four days.
One of the plaintiffs, Schwaber, left the company voluntarily, saying in a email to Vertava that he was quitting due to what he termed "substantial work-induced stresses that have appeared now both physically and psychologically" in light of "a hazardous and unsafe work environment both regarding COVID protocol and other systemic abuses and failures of action."
Langford was fired, the suit states, in a meeting in which a Vertava human resources manager reportedly confirmed that she was let go because she took time off from work while waiting for test results — and because she had brought concerns to health officials in Plainfield and Cummington.