PITTSFIELD — Lee Bank has proposed to build a new branch at South and Reed streets that would serve as its new banking hub for customers in Pittsfield.
President and CEO Chuck Leach said the project has to clear a few "hurdles" on the road to final approval. If completed, Lee Bank's Pittsfield branch would relocate to the new building from its current leased location in the city at 75 North St.
"Our model is really to engage with our customers and community to practice relationship building," he said. "If this works out, the space will really enable a lot of that to happen."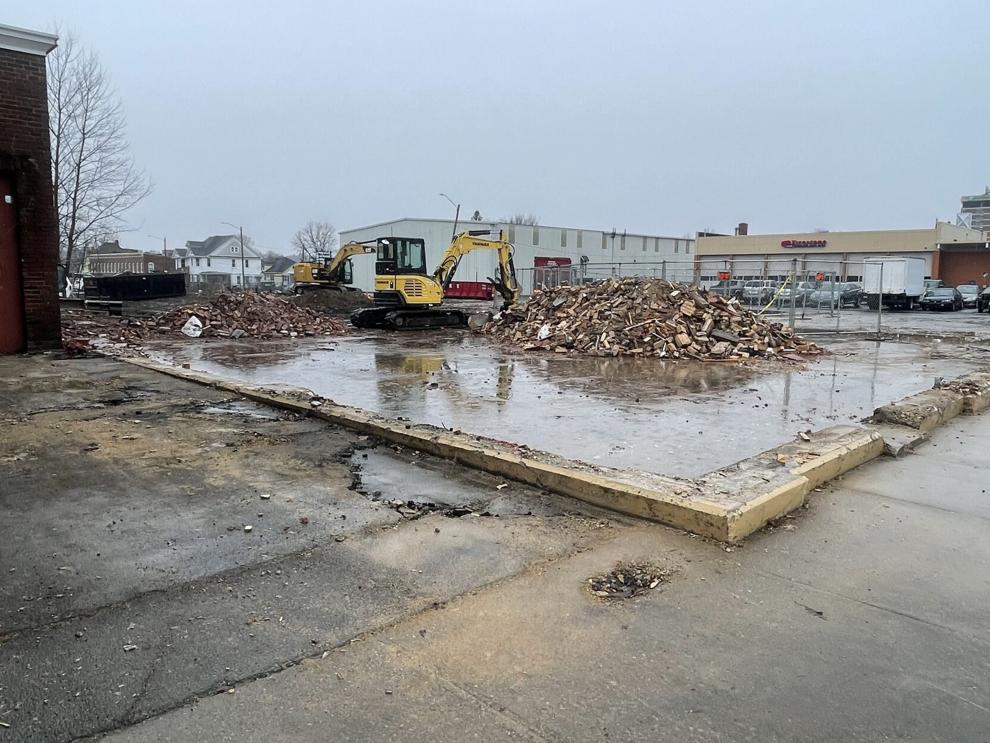 Crews recently demolished the building at 180 South St. that housed American Auto Detailing and the long-closed Pizza Hut. Lee Bank has five branches across Great Barrington, Lee, Lenox, Pittsfield and Stockbridge.
Attorney William Martin represented Lee Bank at a Community Development Board meeting this month and said the firm reached a purchase-and-sale agreement for the parcel, listed in property records as owned by Pittsfield News. Co.
The project must contend with the zoning changes proposed for downtown, Leach said. But, it cleared an early roadblock this month, when the Community Development Board agreed to Lee Bank's request to amend the proposal to allow drive-thru banking windows on some downtown streets by special permit.
The board sent the zoning proposal to the City Council with a recommendation for approval, and Leach said he will be keeping tabs when the matter heads to the council for debate next month.
"The next hurdle, the most significant hurdle is, I believe, the City Council meeting on April 13," he said.