LENOX — With 36,000 concertgoers holding tickets for the sold-out James Taylor doubleheader on Sunday and Monday nights at Tanglewood, traffic congestion and the perennial parking challenge for shoppers, diners and residents are a sure thing this holiday weekend.
Some public parking facilities are underused, police and town officials point out, despite prominent signs, especially the lot behind Town Hall off Old Stockbridge Road and another parking area behind the Berkshire Bank branch on Main Street.
On-street parking, with a three-hour limit between 9 a.m. and 9 p.m. seven days a week, is generous, compared to other tourist towns in the region with meters and two-hour allotments, Police Chief Stephen E. O'Brien pointed out.
Because of staff shortages, parking enforcement officers are not available this summer, he said. Some of the downtown businesses want parking enforcement, O'Brien noted, "but plenty of them don't."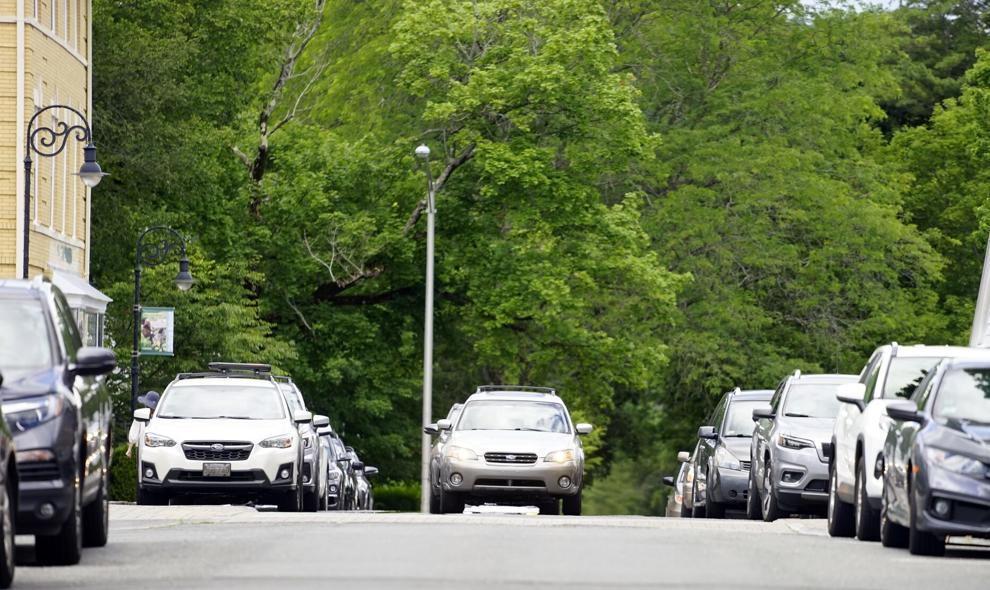 O'Brien agrees with Select Board members who have emphasized that if business owners made sure their staffers used municipal lots, downtown on-street parking congestion could ease.
In the summer of 2019, the last time $10 parking tickets were handed out, people complained, he added. "We had to listen to that."
Previously, in 2015, warnings were issued for the first half of summer before the tickets with fines were handed out.
At a recent meeting, Selectman Neal Maxymillian called for public understanding of the police department's staff shortages for enforcement of parking regulations. He urged concerned shopkeepers to advise their employees not to take up on-street spaces and to instead use nearby municipal lots.
After a 10-year hiatus, parking enforcement resumed in 2013 with mixed results.
But chalk-marking tires and issuing tickets has been viewed as "counterproductive to tourism," Selectman Edward Lane said. "There were a lot of complaints about a not-friendly town. It's a problem 10 days out of the year."
"We don't have a solution yet," Select Board Chairman David Roche said. He suggested that the issue be further explored.