LENOX — Seeking to avoid a second lawsuit against the town, the Zoning Board of Appeals has approved a second curb cut granting access to a primarily residential property purchased by a major solar energy developer.
Bu there's a big catch: The board has ruled that the additional access to the land only can be used for agricultural purposes. Any future solar proposal would have to come back to the board for a special permit application, since town bylaws rule out solar in residential zones.
Allco Renewable Energy Ltd., of New Haven, Conn., submitted its curb cut petition through PLH Vineyard Sky LLC, the real estate partner of Allco Renewable Energy subsidiary Ecos Energy, which operates 37 solar projects across the nation. The petition states that the company intends to harvest hay on the site, but town officials believe the company ultimately hopes to build a solar array on the site.
The decision came after the developer threatened to escalate a legal confrontation with the town of Lenox, as it began groundwork for a bid to install solar panels on land located mostly in a residential area.
Previously, there had been hot words at municipal meetings and filings in local court.
Several Lenox officials want an end to "bombastic" statements by the developer and suggest they are not getting the whole truth about whether land adjacent to Lenox Dale will be used for farming or a large photovoltaic solar array.
The developer says the town is blocking a property owner's use of its land for agricultural purposes — and the company will do what it takes to prevail.
In June 2020, a 46-acre hilltop property at 383 Housatonic St., straddling the town's residential and industrial zones, was purchased from the estate of Carol Peters for $575,000, over its assessed value of $348,000.
The parcel, which also has frontage on Willow Creek Road that's part of the town's industrial area, included an 1880 house and an open field mowed and hayed for four decades by a local farmer using an access road from the neighboring Mountainview Cemetery.
The 383 Housatonic St. property had been on and off the market since 2010, when it was listed for $3 million.
Alarm bells might have sounded, since the buyer was listed as PLH Vineyard Sky LLC. That's the real estate partner of Ecos Energy, based in Minneapolis, which operates 37 solar projects across the nation for its parent company, Allco Renewable Energy LTD, headquartered in New Haven, Conn.
In 2018, the Housatonic Street property had been targeted for a $10 million commercial solar project by Sustainable Strategies 2020 and its partner, Syncarpha Capital of New York City. But local opposition doomed the project. In North Adams, Syncarpha's $9 million, 3.5-megawatt solar array built in 2015 produces enough energy to meet the city's municipal electricity needs.
But in Lenox, neighbors argued that the array of solar panels would obstruct scenic views and depress property values.
The current Lenox zoning bylaw for ground-mounted solar installations allows them "by right" only in industrial zones. While a small slice of the Housatonic property adjoining Willow Creek Road is zoned industrial, most of the land is in the residential zone.
The filing
Last March, on behalf of Ecos, PLH Vineyard Sky filed a variance application with the town's Zoning Board seeking a second curb cut on the property. A month earlier, the Lenox Planning Board had declined to exempt the company from approval requirements for a site plan that included adding a parcel to the property along Willow Creek Road.
Ecos Energy's Senior Project Manager, Rodney Galton, appeared before the ZBA June 1, following a preliminary board discussion May 18.
In his application, he said a curb cut from Willow Creek Road was needed to reach the property's agricultural fields on the eastern section of the land. He explained his company could not access those fields from Housatonic Street because of wetlands concerns raised by the town's Conservation Commission.
Galton wrote that "it is our plan to utilize the access to support farming activities." He acknowledged "it is our intention to utilize the agricultural fields to support other divisions of our company." He did not offer details nor specify a potential solar array.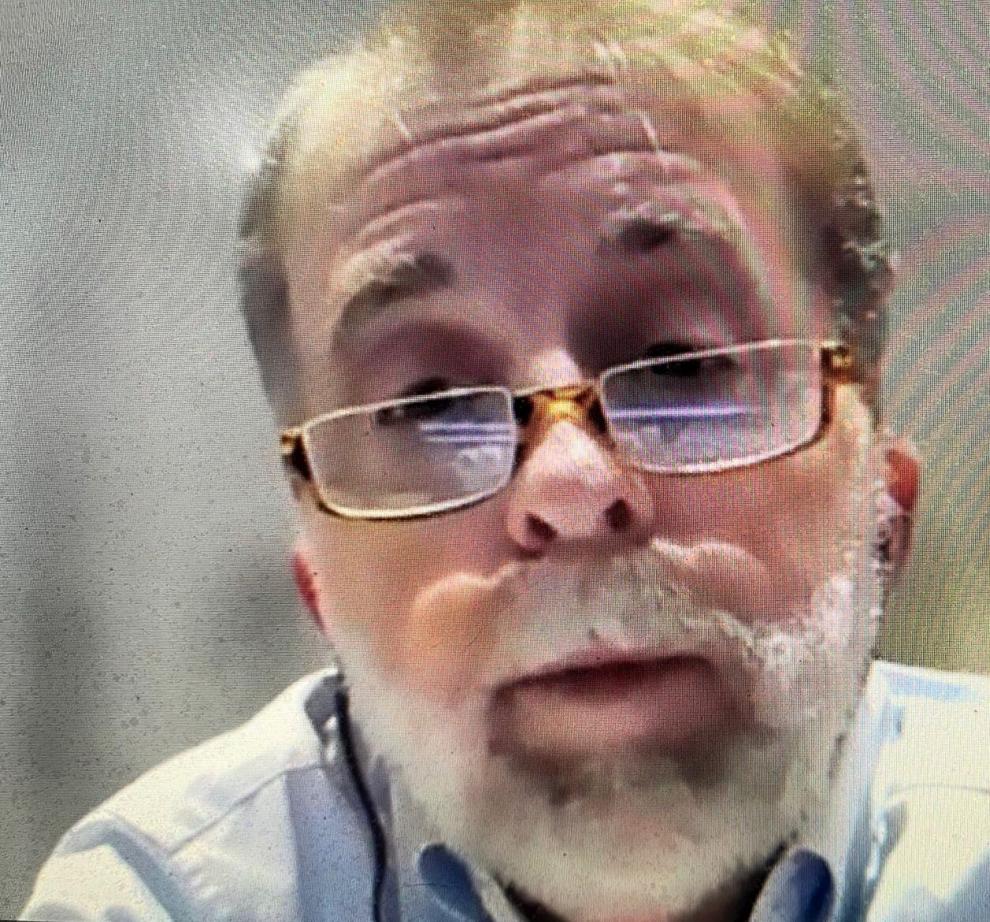 Allco's president and senior counsel is Thomas Melone.
According to his biography on Allco's website, Melone "spends much of his time advancing Allco's corporate mission of fighting the devastating impacts from climate change."
That text includes language that might speak to what's afoot between the company and Lenox. It says Melone works to "open up markets to distributed renewable energy generators, and ... challenging utilities' and state agency and municipal actions."
In an email interview with The Eagle, Melone confirmed that "a proposal for a solar facility at the site is very much a possibility. We are currently working on possible plans for an installation."
'Credibility' question
At the Lenox ZBA's June 1 Zoom meeting, which followed a site visit to the property May 26, Galton, the project manager for Ecos Energy, said the proposed gravel access driveway to the agricultural field had been regraded with a "swale" — a basin designed to manage water runoff and sediment from wetlands, a concern pinpointed by Lenox Department of Public Works officials.
"Right now, we have no legal way to access this field from Housatonic Street, and that is the issue here, so we can legally continue the agricultural operations of this field from Willow Creek Road," said Galton.
Kimberly Duval, a member of the Lenox ZBA, called the petition "very troubling to me, I have a hard time with the evidence presented seeing any credibility to this petition as presented."
Citing references to a potential solar project, Duval listed as "unnerving to me as a citizen sitting on this board the removal of trees and filling in of wetlands on the property" as clues to the developer's intentions.
"I'm disturbed by the entire thing," she said, adding that she did not believe the access road would be used merely for agricultural purposes. "I don't see any value in the request whatsoever. It sets a bad precedent for whatever you're planning for that property."
"It's a beautiful area," Duval told Galton. "A ground-mounted solar project is the absolute antithesis of the solar movement. I don't care what you say you're planning to do, all the evidence seems to be completely incredible."
Galton said the board should not be concerned with "whether you think I am trustworthy or not. This project is to get access to the agricultural field, plain and simple."
After Galton said couldn't speak for the company's owners, Thomas Melone came on the Zoom meeting. He said his intention was to exercise "certain rights we have under Massachusetts law" to access agricultural land.
"Whether you believe it's for agricultural use or not, is really beside the point for this application," Melone said.
He said his company has sued the Lenox Conservation Commission in Berkshire Superior Court on the grounds that the panel blocked the company from accessing its land from Housatonic Street. The company's timber-cutting on the property to expand the agricultural field is also an issue in the lawsuit, he stated.
He warned ZBA members that if the board denied his company's application, he could file a lawsuit with the Massachusetts Land Court. "We've been to Land Court quite a few times in the last two or three years in connection with solar projects," he said. "The town can't stop us from accessing the agricultural use."
Given the ongoing lawsuit at Berkshire Superior Court, Melone insisted that "we need access to the farm field, whether you believe it or not is immaterial, it's an agricultural use and under Massachusetts law, the town can't block us from accessing agricultural use. And the only way to get that done now is through a second curb cut, it's a huge property."
Since the proposed access road is from an industrial area on Willow Creek Road, Melone declared that the curb cut would have no effect on the town.
"The only effect here is what the town is trying to do to us, which is to block our use of the land," Melone said at the meeting.
By email Friday, he said he was surprised about the ZBA's resistance to a curb cut to access the property from Willow Creek Road. "The parcel is large and we need that curb cut to continue the agricultural use on the property, given the town's other actions to stop that use."
Town officials say local boards are following the law, including the Wetlands Protection Act. Land Use Director and Town Planner Gwen Miller said the company must show proof that the land in dispute is being used for agricultural purposes.
She also flagged what she termed a "bombastic letter" from Melone citing case law and legal issues. "There was very little information in it that the board can use to make its decision," she said.
As for potential development of the land for a commercial solar complex, ZBA Chairman Robert Fuster, Jr., commented that any approval of Melone's application could be conditioned on barring use of the property for anything other than farming, specifically for haying to be used as feed for sheep used by Ecos Energy in Connecticut to mow lawns at its solar installations.
Melone contended during the session that no such condition would apply, since the land could be used for any agricultural purpose and that haying is the intended use "for the foreseeable future."
That remark prompted Miller to ask the key question: "Is solar an agricultural use?"
"No, solar is not an agricultural use," Melone answered. But solar is a separate "protected use" under state law, he claimed.
In an online fact sheet, the Massachusetts Department of Energy Resources (DOER) states "it is prudent for communities to allow large-scale ground-mounted solar energy systems somewhere in the community. However, DOER is unable to provide a definitive interpretation of unreasonable regulation of large-scale ground-mounted solar energy systems. … We anticipate that municipal legal counsel may offer a different interpretation and that communities will need to consider these alternatives moving forward."
Fuster said at the meeting that Melone's company had stated it would never use the land for solar purposes. Melone responded: "We didn't represent that we would never put solar there." He argued that the state's DOER has issued new guidelines "allowing solar in conjunction with other agricultural uses."
"You guys are speaking out of both sides of your mouth," Fuster replied. "You say it's not going to be used for solar, then you say you may use it for solar in the future. You can't have it both ways."
Melone insisted the current use of the land is agricultural, for haying.
Duval, the ZBA member, said she saw the company as "strong-arming" communities, "whether or not the towns say yes or no. That's what I'm hearing, it's disturbing."
"Right now, we're just trying to get a driveway to access the agricultural use," Melone said. "Whether we put solar on there in the future is not something we're going to take off the table."
Fuster told Melone to submit a detailed legal document to the board for its next meeting on the case on July 6 at 7:30 p.m. via Zoom. The legal brief would be evaluated by town counsel, Fuster said.
Melone said Friday he has submitted that document.
This story has been modified to update with the board's approval of the limited use of the property.