PITTSFIELD — It's recliner-hunting season for Tony Anderton.
For Anderton, finding the right recliner is a combination of comfort and some puffiness in its cushion. This new chair will have to be durable — it'll see its fair share of use from grandkids jumping on it and Anderton sleeping in it. After a recent operation on his back, it's the best place for him to get a good night's rest.
It's also a matter of finding the right cost. That brought him to Old Brick Furniture and Mattress Company on Cheshire Road in Pittsfield. He's been waiting for this weekend to roll around — the in Massachusetts where sales tax need not apply. In the current economy, every little bit helps, he said.
"It's a significant amount of savings," Anderton said. "It puts gas in the car and food on the table."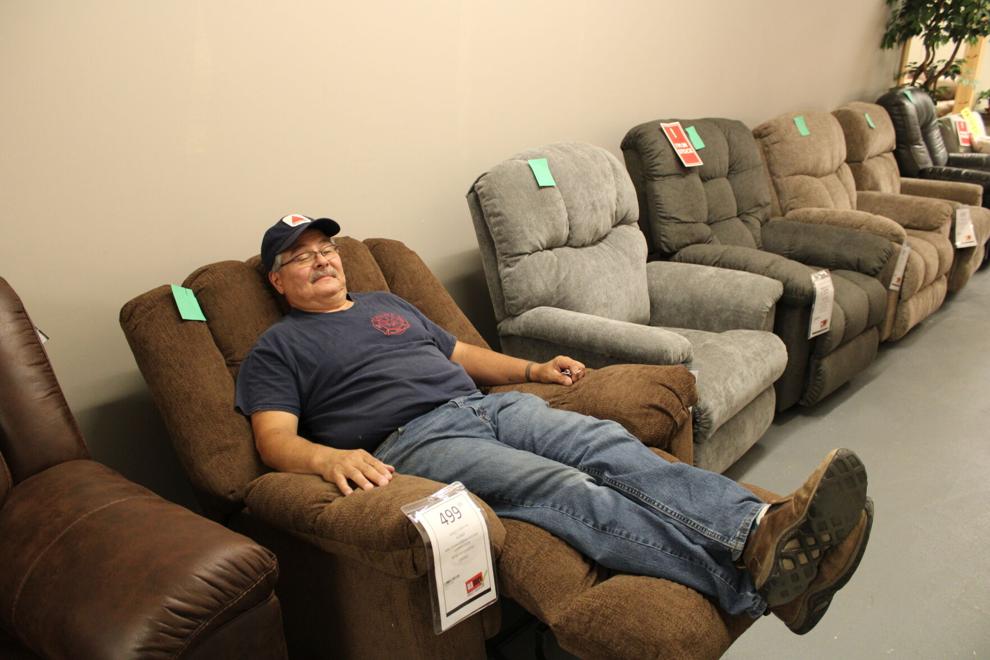 The sales tax holiday lets Massachusetts residents buy any retail item up to $2,500 without sales tax for two days — Saturday and Sunday. As such, people got out to buy furniture, appliances and other goods at a discounted rate.
The holiday rolled around this year at a time when inflation is on the of minds of consumers. A study from the National Retail Federation found that about 45% of people surveyed in May 2022 were looking for coupons or sales more often as a result of inflation, and about 40% were cutting back in other areas to afford retail items.
Non-retail items, like gasoline, alcohol, tobacco products and meals do not qualify to have their sales tax removed.
Brian Motyl, sales manager at Old Brick Furniture and Mattress, said the tax-free holiday means things are considerably busier than normal at the store.
"We'll do a month's worth of business in two days," Motyl said.
Tom Rich, owner of Paul Rich & Sons Furniture and Design, had similar things to say. The sales tax holiday means two days of intense traffic for his Pittsfield store. The holiday didn't disappoint this year, as the store saw a heavy turnout.
"It's a circle on the calendar every year," Rich said.
Motyl said this year, some people began scouting out the store nearly a month in advance of the holiday to try to find the things they'd target when the weekend rolled around.
Motyl also said some customers came to "silently speak out their frustrations" with prices and inflation.
Motyl said the holiday weekend was good for sales, but he'd prefer if things were a bit more consistent and spread out. Trying to figure out staffing for the two day surge is difficult, he said, and even small adjustments like extending the weekend could help.
"To limit them to one day of their weekend as the summer is winding down is hard," Motyl said.
For customers like Kristine Rose, though, the holiday is met with anticipation.
Rose visited Old Brick to try and find a new bed. She said it was nice that many stores add sales on top of the tax exclusion. At Old Brick, they took off an additional 6.5% from the price tag; she said she found good deals at other local furniture stores, too.
"At least you know you're going to get it cheaper," Rose said. "It's one way of not having to shop around too much which is good because I really don't have time to."