PITTSFIELD — Noting arson's historic role in political intimidation, a judge Friday ordered a Dalton man held without bail as he faces charges of burning a 15-foot stack of wrapped hay bales bearing a Joe Biden-Kamala Harris endorsement.
Arson has a role "in our history of intimidation both political and with civil rights, and I find the nature of your crime also weighs in holding you without the right to bail," said Judge Paul Smyth, addressing the defendant, Lonnie Durfee.
Smyth ruled that Deputy District Attorney successfully argued that no conditions of pretrial release could ensure the safety of the public from Durfee, who stands accused of burning personal property in the Oct. 9 fire at Holiday Brook Farm in Dalton.
The judge said Durfee's record of criminal convictions, multiple restraining orders, and history of violence with police and civilians also bore weight in his decision to deny his release before trial. He ordered Durfee held for up to 120 days, though his defense lawyer said it could be longer due to coronavirus court delays.
In a statement, Berkshire District Attorney Andrea Harrington said Durfee's record shows "a pattern of domestic violence, including strangulation, a strong indicator of potential lethality."
"Mr. Durfee's recent arson allegations are particularly concerning in light of his violent history because he is escalating his hostility against the public at large," Harrington said. "Our number one job is to protect the public. This ruling keeps a dangerous person from potentially causing additional harm to members of our community."
Durfee is due back in court Nov. 12.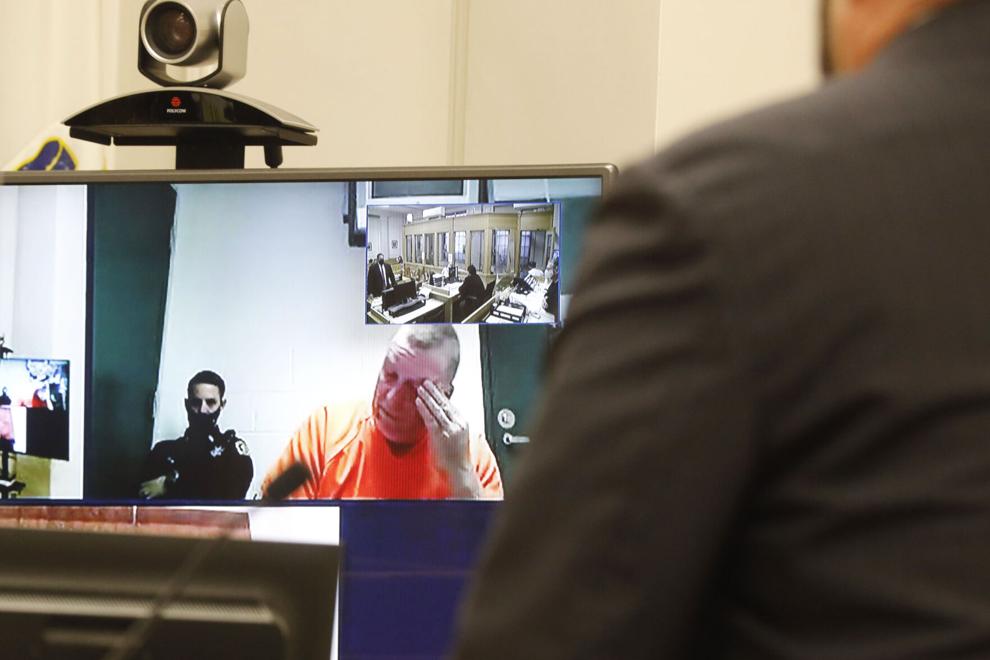 Smyth said prosecutors have strong evidence that Durfee was responsible for setting the fire at the Dalton farm, which made national headlines. Durfee and his lawyer, Robert Sullivan, were teleconferenced into the Friday afternoon dangerousness hearing, held one week after the fire. Durfee watched by video from the Berkshire County Jail and House of Correction.
Dohoney sought to portray Durfee as a man whose behavior had become increasingly dangerous and who posed a threat to the public. Sullivan, on the other hand, said his client's judgment had been clouded by immense grief after the untimely death of his son this summer.
The prosecutor said Durfee's criminal record is one of "uncontrollable violence" that included domestic offenses. Durfee received a one-year suspended sentence in 2016 for what Dohoney described only as a "very violent crime," but ended up serving jail time after he kicked in the victim's door with a knife about five months later.
The evidence does not show that Durfee had animus toward the owners of Holiday Brook Farm. Rather, Durfee was "so enraged by political beliefs that he acted out violently against the public," the prosecutor said.
"What happened last Friday night was extremely dangerous," Dohoney said.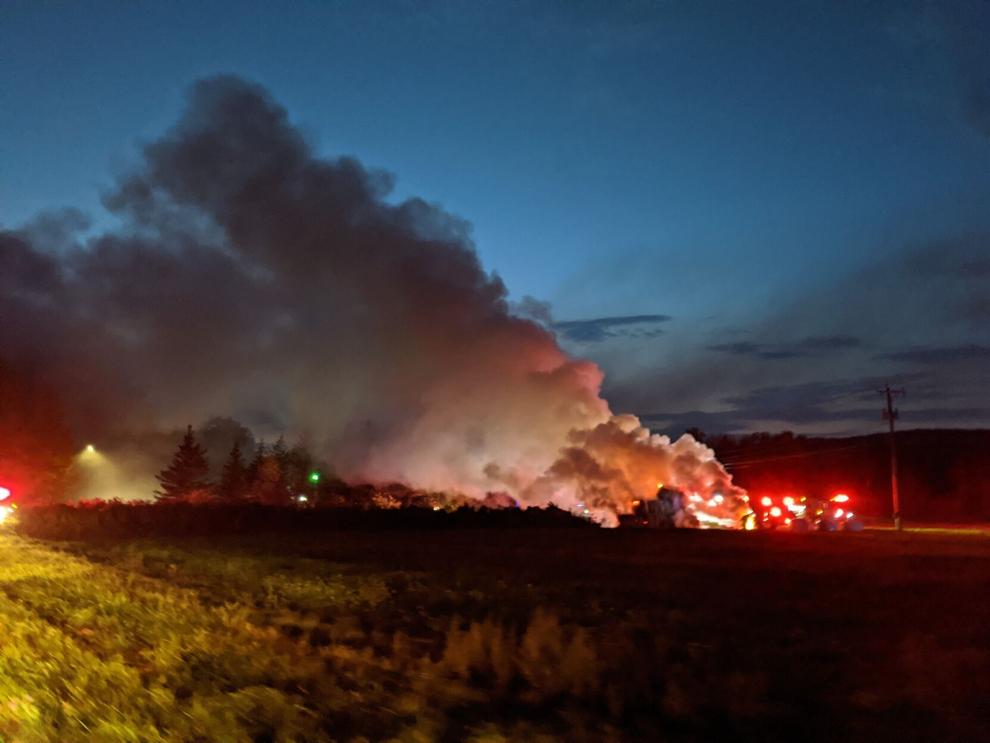 Smyth noted the role intoxication appeared to play in Durfee's present and past offenses. But, Dohoney rejected the notion that the hay fire was an isolated incident and argued instead that it was the latest instance in which Durfee acted out because of his political beliefs.
Dohoney pointed to a dinner party at which a witness said Durfee made a scene despite the fact that political discussions had been declared off limits by the host. He cited another incident less than two weeks ago in which, police say, a witness linked Durfee to the burning of a Joe Biden sign on Home Terrace in Dalton, after which he stuck an American flag in the ashes.
Durfee, Dohoney told the court, twice admitted to police that he set the fire. After Durfee gave police permission to search his cellphone, investigators discovered a picture of the hay bales before the fire and pictures of other damaged Biden campaign signs.
The hay bales bore traces of "brown patterns." Dohoney said Durfee told investigators the marks were left by the accelerant he poured onto the bales.
The prosecutor said Durfee went to Cumberland Farms in Dalton on Oct. 9, minutes before the fire, and bought gasoline before setting the display ablaze. Durfee reportedly mixed the gas with motor oil he had on hand.
"This was not an impulse, this was planned," Dohoney said.
Durfee's defense lawyer rejected the idea that Durfee was too dangerous to release, noting how Dalton Police did not choose to immediately arrest his client on the night of Oct. 9, even after he gave a "full confession."
"They weren't concerned that he was going to go out and do something else," Sullivan said.
He rebutted what he termed the unfounded idea that Durfee is a "Trump fanatic" set on doing whatever it takes to get his political point across.
"My client is not a Trump fanatic," Sullivan said. He described Durfee, 49, as a reasonable and level-headed man who grew up and lived primarily in Becket.
This wasn't a "malicious and premeditated" act, Sullivan said, but rather the action of a person in distress. Durfee's son, Jacob, was 23 when he was killed in a motorcycle accident in August.
Sullivan said Durfee is forthright about his recent use of alcohol to self-medicate and had sought advice from friends about how to manage the grief of losing his son.
The Biden-Harris hay bale endorsement represented to Durfee "the toxicity that we have right now on the national political stage, and it made him angry," Sullivan said.
"He's angry that he lost his son and he's grieving that, and I don't think that he was able to differentiate what was an act of anger towards his grief with his son and what was an act of making a political statement," he said.
Sullivan said the farm's owner, Dicken Crane, held no ill will toward Durfee because he understood the situation with the defendant's son. There is much more to the case than what has played out in media reports, Sullivan said, noting that Durfee needs to quit drinking and obtain grief counseling.
"What grief does is, it clouds your judgment," Sullivan told the court. "The grief combined with the self-medicating … changes a thought that most likely would not happen into a decision to act out because of that grief."