PITTSFIELD — It's out with the old and in with the new on North Street.
After piloting a traffic pattern last year that proved unpopular with many, the city is gearing up to test out a new traffic pattern on its downtown thoroughfare. With money from a state grant, the next test will have North Street reduced to one lane of traffic from Park Square to Wahconah Street.
Crews will be repainting lines on North Street on Tuesday and Wednesday evening, starting at Park Square and ending at Berkshire Medical Center, the mayor's office said. Parking restrictions will be in effect in the area from 8 p.m. Tuesday to 6 a.m. Wednesday, and again from 8 p.m. Wednesday to 6 a.m. Thursday.
The pilot project comes as the public hears new details of a traffic project the Massachusetts Department of Transportation is leading near Berkshire Medical Center — a roundabout that state and local transportation officials are proposing to cure the high-crash area at First Street at Stoddard Avenue, and North Street at the entrance to BMC. MassDOT hosted a public feedback forum about the project last week.
Construction of the roundabout near BMC won't begin for at least another two years, but in the meantime, change is coming to Tyler Street. Construction on the multimillion-dollar streetscape redesign is getting underway this summer, from First Street to Woodlawn Avenue.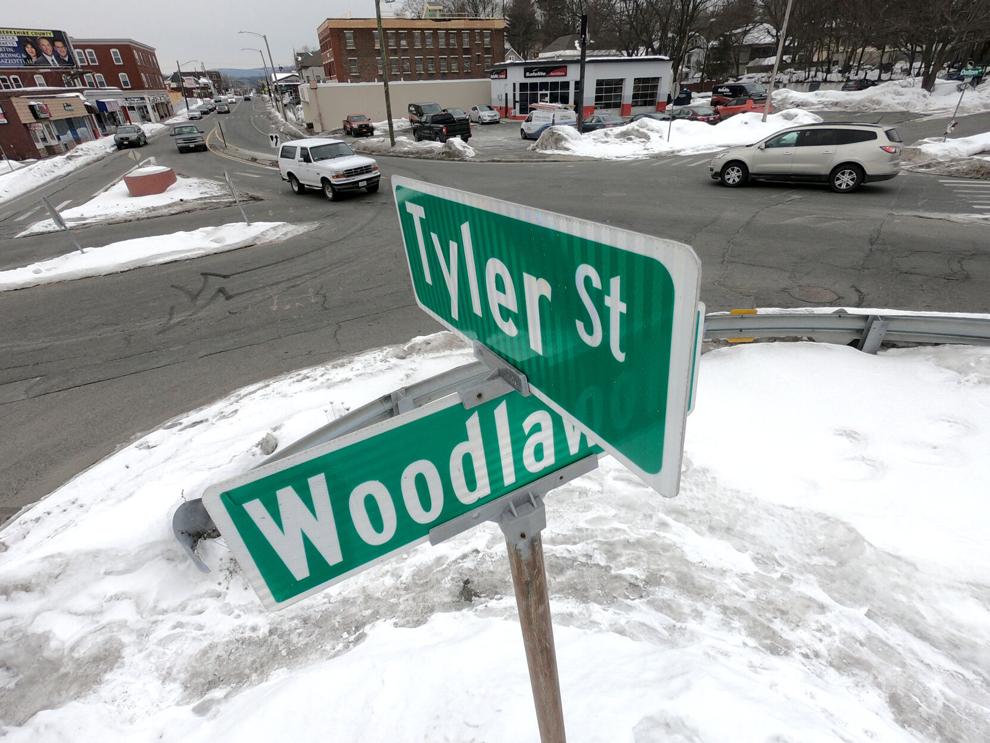 On the outs: The dangerous five-pronged intersection where Dalton Avenue dovetails with Woodlawn Avenue and Tyler Street. The intersection will be replaced with a roundabout, construction on which is expected to begin in August.
This Wednesday, the Board of Health is scheduled to convene at the Berkshire Athenaeum auditorium, starting at 6 p.m., and it will hear a presentation from the firm V-Comm Telecommunications Engineering about the cell tower at 877 South St.
Also presenting to the Board of Health this week is Dr. Henry Rose, of the Berkshire Environmental Action Team. The retired internal medicine physician from Dalton and others from the team, as well as 20 other local groups, are pressing Hull Street Energy, which owns Pittsfield Generating, the gas-fired power plant at 235 Merrill Road, to switch to clean energy or be taken offline.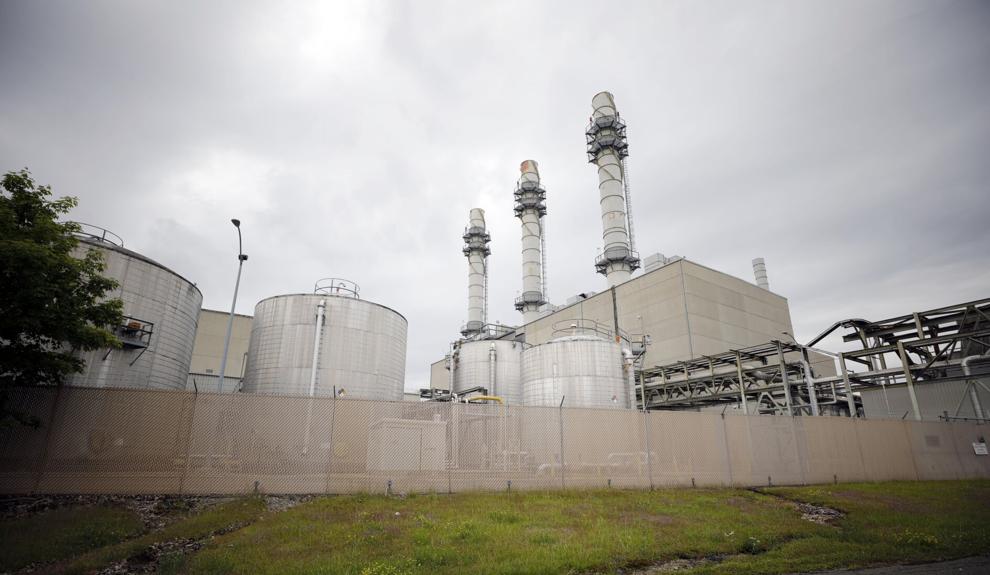 Heads-up
Residential drop-off at Community Eco Power will be closed through July 12. The office of Mayor Linda Tyer says the temporary closure is happening so the company can complete its annual plant outage with Crane Paper. When services resume, the facility will be open for residential drop-offs from 7 a.m. to 4 p.m. Tuesdays, Thursdays and Saturdays.
For those looking for learning opportunities this summer, the Osher Lifelong Learning Institute at Berkshire Community College is holding a virtual open house event at 7 p.m. Wednesday about its summertime course offerings.