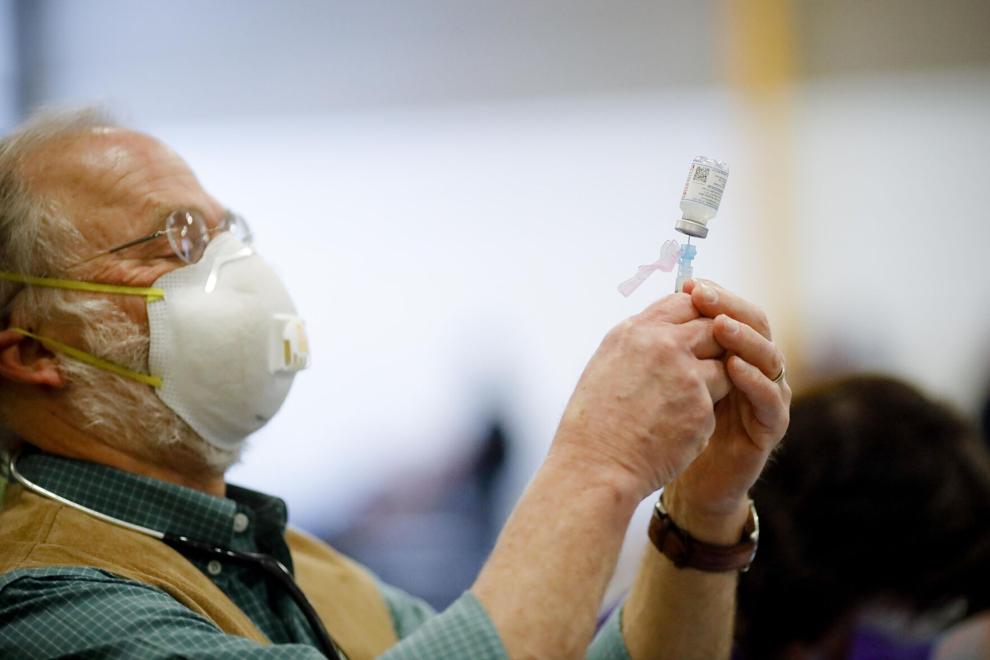 PITTSFIELD — The number of residents infected with the coronavirus is still swelling, and the top doctor on the city's Board of Health said we have yet to summit the post-holiday surge.
"I don't think we've peaked yet," said BOH chairman Dr. Alan Kulberg.
Asked when he would expect the city may turn a corner, Kulberg noted that efforts to vaccinate eligible individuals in Phase One, including first responders, continue.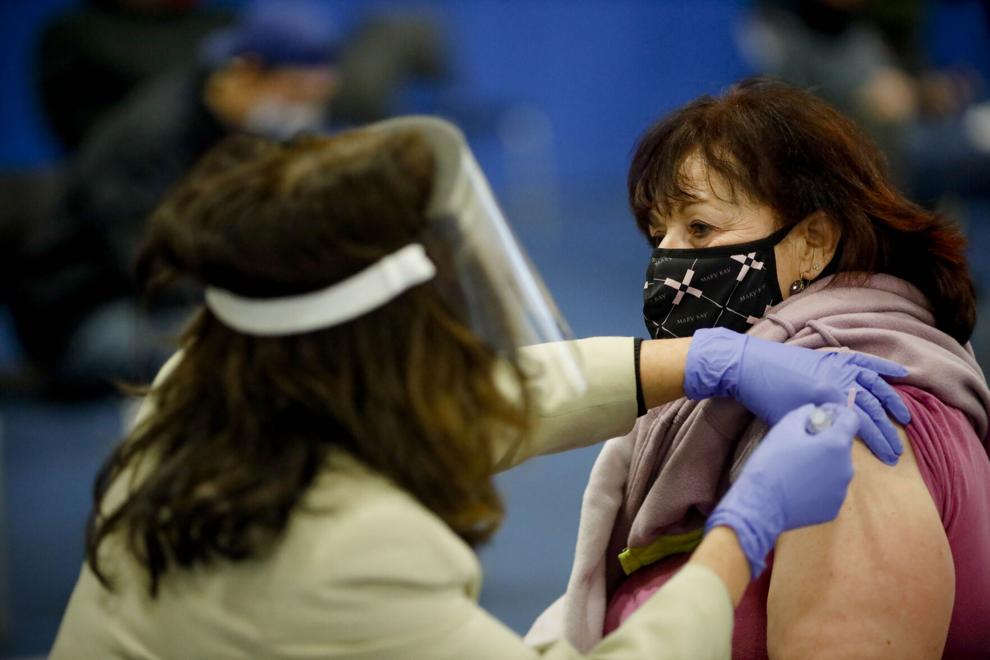 The state is poised to advance to Phase Two next month, he said. People at high risk for serious illness — including those ages 75 and up and people with two or more comorbidities — should begin receiving vaccines at the start of Phase Two, along with staff at public and private low-income and affordable senior housing facilities.
Many essential workers — including educators, grocery, transit, sanitation and food service workers — are also eligible to begin receiving the vaccine in Phase Two.
Kulberg looks toward April — when warmer weather should prompt more people to socialize outdoors and the state is supposed to forge its way into vaccinating the general public — with more optimism.
"In the spring, with the public getting vaccinated, we're hopeful that case numbers will go down" he said. "But for now, we still have to be vigilant and be compliant with the safety measures that we're all familiar with."
Mayor Linda Tyer noted last week that new positive cases had appeared to plateau over recent days, leading her to be hopeful that the city is on the other side of a post-holiday spike.
However, ongoing efforts to monitor evidence of the novel coronavirus in city wastewater suggest more cases to come. The volume of material linked to COVID-19 found in the most recent sewage sample was double the amount detected the week before. That is a worrying development that suggests cases will keep rising.
The two-week average of daily infections per 100,000 people was still slightly beneath the post-Thanksgiving peak as of late last week, according to the city's COVID-19 Community Impact Dashboard, though Kulberg said new infections continue to mount, driven in large part by household spread and private gatherings.
And so, the city remains in the "red" zone for coronavirus risk.
"It's the desire to be with people, the desire to end isolation and separation from friends and family and that drives people to take actions which are to not be in their best interest," said Kulberg.
Last week, the city crystalized its longtime message to residents — to stick to socializing within your bubble — into a six-week public awareness campaign called Bring Back the Joys of Life, using funds from the federal CARES Act to forward a message of personal responsibility in the fight against the coronavirus.
Meanwhile, Gov. Charlie Baker has warned that a highly contagious SARS-CoV-2 variant, which is known as B.1.1.7 and was first discovered in the United Kingdom, is likely already present in the commonwealth.
Kulberg said he did not know whether the variant is present in Pittsfield. While there is no evidence the variant is more deadly, Kulberg said the more infectious strain has the potential to drive up positive cases.
"It may not be a more lethal variant, but the more cases, the more serious cases, and therefore that may increase the fatality rate," he said.