DALTON — Imagine trying to find a small white Pomeranian, fluffy as all get-out, in a blizzard. Worse, imagine being that little pooch, Rocky, out alone in a blizzard, two weeks after being separated from his owner.
If Rocky could talk, he'd likely share one of the most harrowing accounts of coming through last week's nor'easter. And as of Monday, of a loving reunion.
On the day that saw a celebrated conjunction of planets, Rocky wasn't the only missing pet to be back in the embrace of its owners in the Berkshires.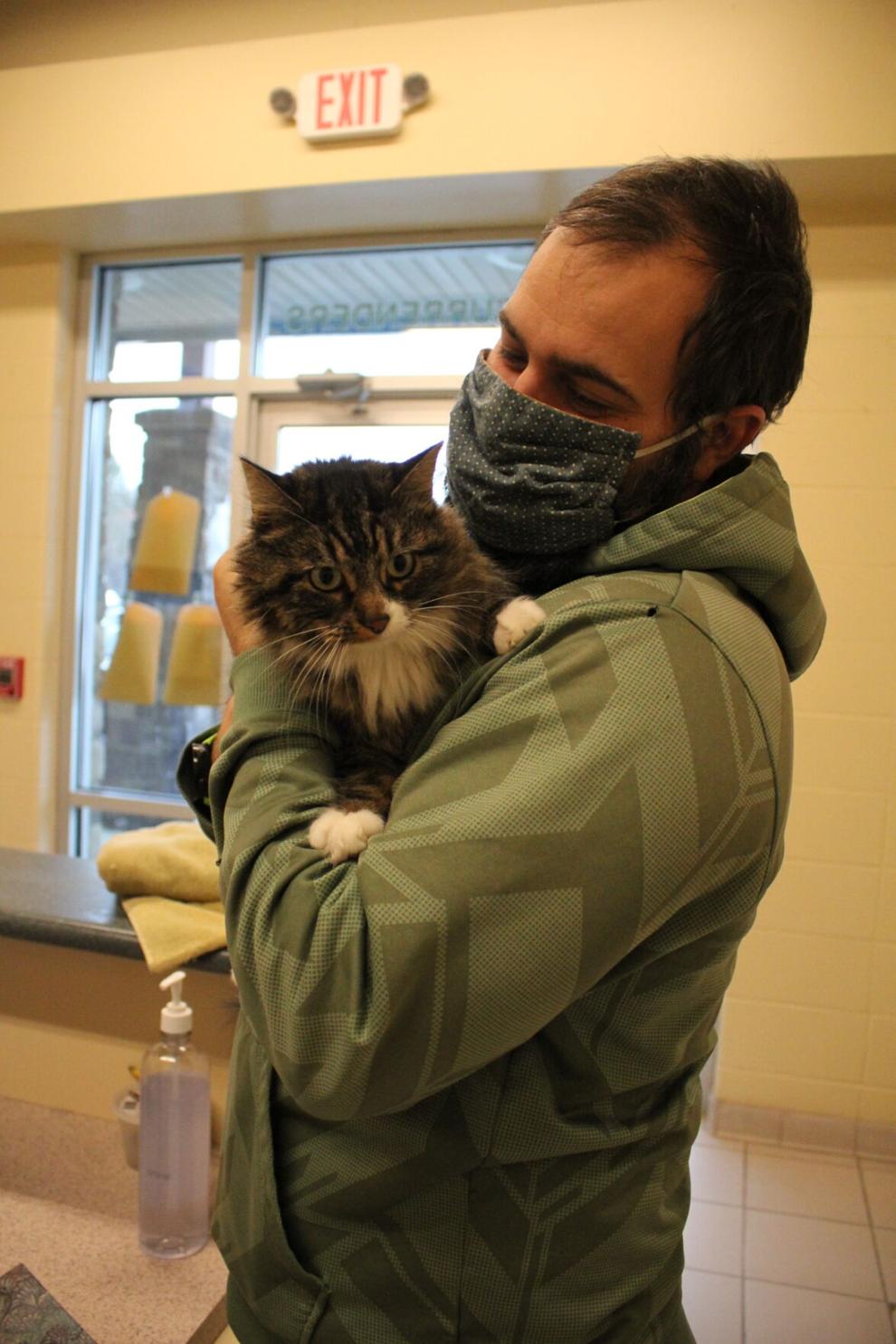 In Pittsfield, a female cat named Tellus, separated from its family for five months, went home as well — her account of survival also now only conjecture.
"She was so happy to be home, she wouldn't leave my lap," said Chris Knowles. "Our 9-year-old said, 'Wow, I don't have to miss her any more.'"
The news Monday from Dalton's public safety officials, who joined the effort to rescue the missing Pomeranian, didn't pull punches.
"It's a Holiday Miracle!!!" the town's Police Department told its social media followers Monday afternoon. "Today at 12:02 p.m., Crane & Company security reported there was a dog on the ice behind the Pioneer Mill."
That was cause for concern, regardless of how long that dog had been out on his vision quest. In this case, Rocky's "be on the lookout for" notice filed with a pet-finding website, complete with photo, was weeks old. It had read, "DO NOT CHASE. His name is Rocky. He is a white oversized Pomeranian. He does not have a collar on. … Report any sightings."
A crew of officials hustled Monday afternoon to the scene of the sighting, a frozen surface atop the East Branch of the Housatonic River, behind one of the historic Crane buildings. Helping out were Gregory Elser, the animal control officer; Officer Bustin Buzzella; and Sgt. Deanna Strout. They were joined by Dalton Fire Chief Gerald Cahalan and Lt. Troy Baroli.
"Several Crane … employees showed us where the dog was on the ice and showed us the best way to get there," the department posted to its Facebook page.
You might say it was a dog known to police. Officers were aware that town resident David Adams had reported his Pomeranian missing Dec. 3, more than two weeks before.
"Mr. Adams came to us and was able to confirm it. … Rocky was successfully rescued and is home resting with his family!!"
Members of the Adams family could not be reached Monday.
The rescue closed the books on what, for Rocky, must have seemed a very cold case.
Over in Pittsfield, Tellus, the missing cat, is believed to have watched last week's storm while sheltered beneath a structure on Wellesley Street. That's where Kay McGovern found her — under her house.
They posted a photo to the Missing Pets of Berkshire County page on Facebook. "This kitty is hiding under our house … Anybody looking for them?" McGovern reported Sunday.
While Knowles admits that he had given up hope, after five months, his wife, Alicia Knowles, had been searching online. In the five months since the Knowles family had lost Tellus, while living in temporary housing in Pittsfield, they had found a new home in Adams, as part of their recent relocation from Maine. That's where they adopted Tellus about four years ago.
"This looks like my cat!" she wrote in a reply to McGovern. Chris Knowles, fresh from the ski slopes, went right to the neighborhood to search. To get here, Tellus had traveled more than 3 miles from where the Knowleses had been living.
Knowles started knocking on doors, eventually finding the right one — only to discover that, for her own good, Tellus had been taken to the Berkshire Humane Society, now closed for the day. It was there that he reunited with Tellus on Monday. Though a long-haired cat, she was mat-free, he said, and seemed no worse for wear.
For the first time, Tellus stepped willingly into the cat carrier. And headed home with Knowles.
Erin Starsja, the society's feline manager, saw the duo off.
"If there's ever a story to show that you should never stop looking for a lost pet, this is it," she said.