GREAT BARRINGTON — A New York man accused of mugging a disabled customer in the parking lot of a cannabis dispensary has been ordered held without bail for 120 days, while his accomplice remains at large.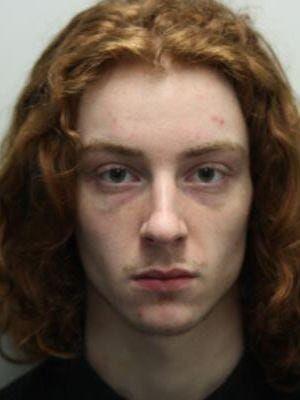 Shane Adams, 21, of Pine City, N.Y., was held as dangerousness after a hearing Friday in Central Berkshire District Court, according to Great Barrington Police Chief William Walsh.
Adams was arrested Nov. 13 for allegedly pushing a man who was using crutches as he left Theory Wellness on Stockbridge Road that afternoon, and stealing a small amount of cannabis that he just had purchased.
As the men fled in a car, the victim's wife took note of the license plate number, police said. Walsh said he believes this is the first violent crime at a cannabis retail shop in town.
But, it is not the first time Adams has tangled with law enforcement.
He was indicted in 2017 on multiple felony counts and second-degree menacing related to a shooting incident in Elmira, N.Y., according to the Star-Gazette newspaper. The result of that case was unclear Tuesday.
Walsh said the alleged mugging incident illustrates why it is important for safety for both police and the public to have more than one officer on active duty to serve as backup, he said, referring to an outcry last summer for a reduction in the force.
"Two suspects, a victim, several hours of talking with officials in New York state and tracking down the other guy," he said. "It was a lot of work."
Adams is facing charges of unarmed robbery, and assault and battery on a disabled person.
A new court date has not yet been set.