The Marine Corps League is accepting new and unwrapped toys for ages ranging from newborn to 14 for the annual Toys for Tots campaign.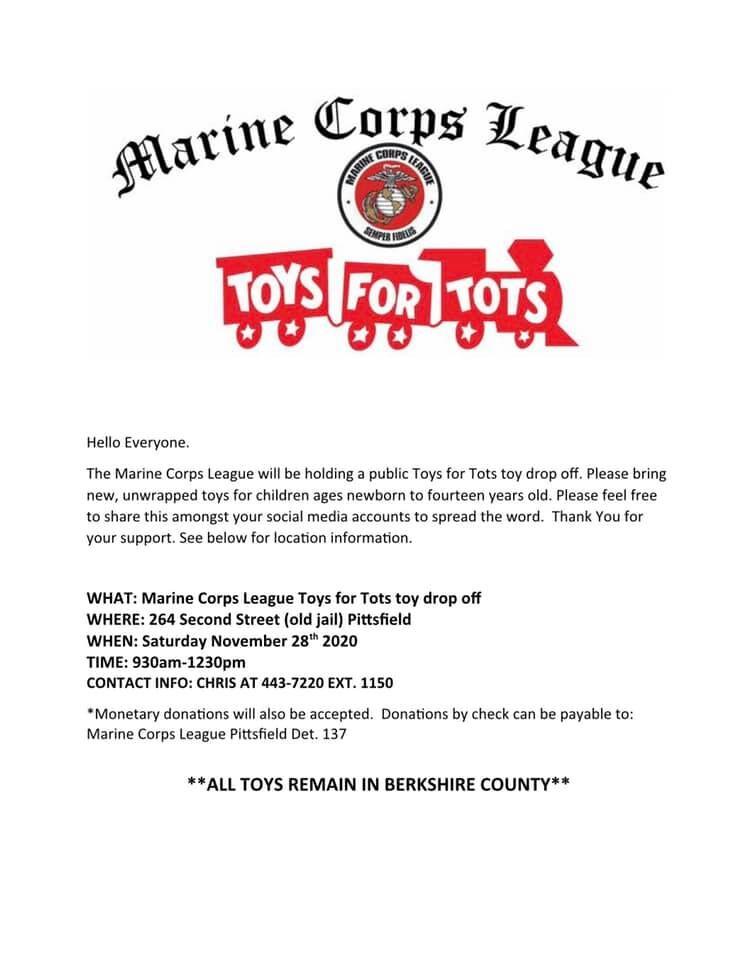 Toys can be dropped off at 264 Second Street in Pittsfield, where the old jail was located, from 9:30 a.m. until 12:30 p.m. on Saturday, Nov. 28.
Monetary donations are also accepted and checks can be made payable to the Marine Corps League Pittsfield Det. 137. All toys will remain in Berkshire County.
More information can be provided via phone at 413-443-7220 ext. 1150.