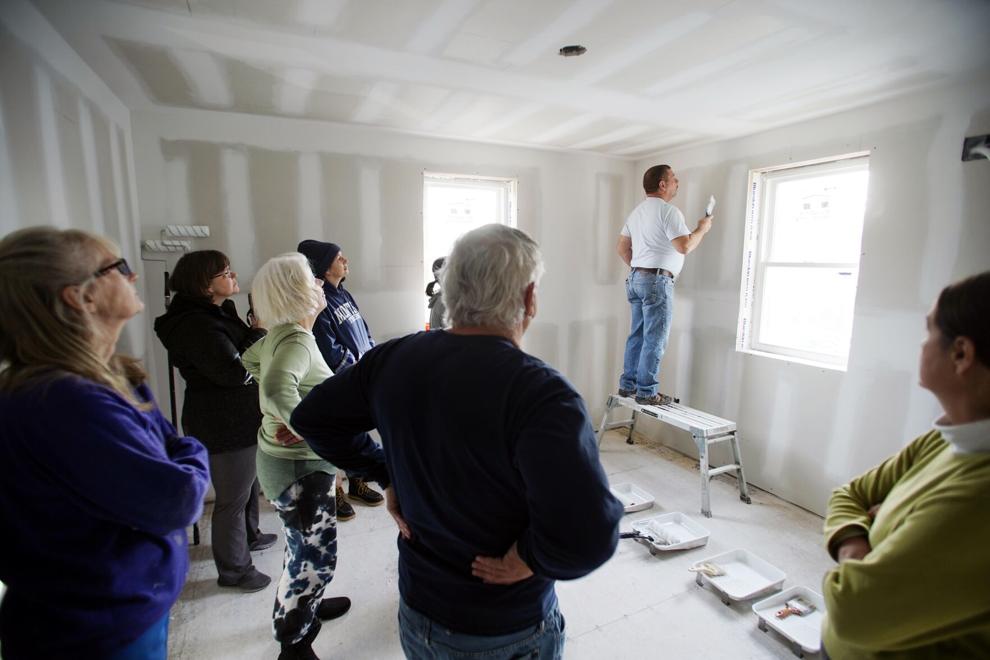 PITTSFIELD — If these walls could talk, volunteer Laura Harbin-Waters thinks they'd have a lot to say.
Harbin-Waters stood alongside other volunteers at the Habitat for Humanity property at 58 Gordon St., white primer dripping from rollers and brushes as the crew was tasked with coating the second floor. The act, she said, was more than meets the eye. The volunteers gathered there were putting a bit of themselves into the home, rather than just painting it.
"We're putting love here in the walls," Harbin-Waters said. "And the person that lives here will feel it. Not consciously, but they'll feel it."
Harbin-Waters was part of a group of volunteers sent to the house by Berkshire Community College, as part of the Rev. Martin Luther King Day of Service, organized by the school alongside the Berkshire Branch of the NAACP. The day is celebrated in recognition of the birth of civil rights icon Martin Luther King Jr., who was known for his advocacy and practice of nonviolent protest and demonstration.
The day of service saw participants head to play bingo at Soldier On, make cards for first responders and run youth activities at the Boys and Girls Club to pay forward King's commitment to bettering communities around the world.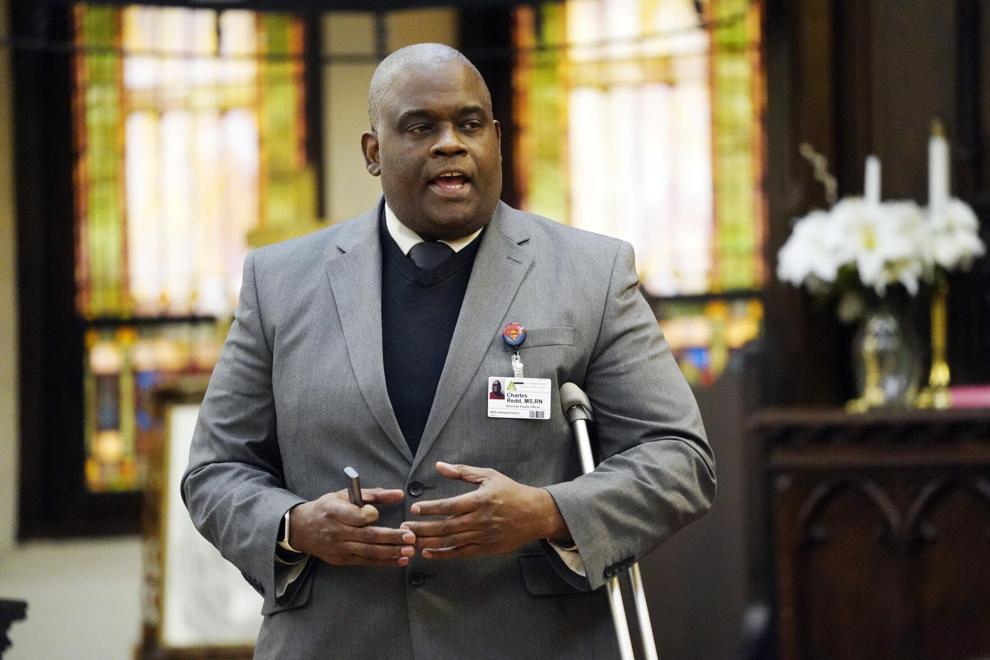 The event also featured a keynote speech from Charles Redd, the diversity, equity and inclusion officer for Berkshire Health Systems, at the First United Methodist Church. Redd's speech highlighted the need for a service mentality every day to address the challenges facing Berkshire County.
Redd spent much of his time highlighting health disparities in the area. He noted that Berkshire County ranked 13th out of 14 counties in the commonwealth for health outcomes, leading to worse results for those suffering from chronic heart disease, diabetes, cancer and more compared to the rest of the state, based on a community health needs assessment from 2021.
One of the biggest factors in these outcomes is poverty, he said. Money affects how often someone sees a doctor, what kind of food they eat and whether or not they can afford the things their children need. The median income in Berkshire County is 25 percent lower than the state average, he said.
Much of the speech was highlighting resources and organizations in the county doing the work of addressing these disparities — including the NAACP, the Berkshire Stonewall Community Coalition, West Side Legends, the Berkshire Alliance to Support the Immigrant Community and the Southern Berkshire Rural Health Network to name a few.
These groups provide different services, but aim at a common goal, in his view. Redd refers to these organizations as "dignity freedom fighters" that help community members and provide a voice for the voiceless in health care settings and society at large.
"I think a lot of times, people will link dignity and respect," Redd said. "Respect is something that you earn — dignity is your inherent right to be treated fairly … that we all have."
This is not a sentiment for one day a year, he said. While the holiday is a nice reminder, he held up workers at these organizations as examples of those who try to promote King's ideals every day.
"Our job is really to move this forward," Redd said. "Everything [King] did in his short life is carrying through after his death … there are people that carry that forward every day."
It was the first time the college was able to organize the event and volunteers in-person since 2020 after the onset of the COVID-19 pandemic. Anahid Avsharian, another participant at the Habitat house, said it was a refreshing change of pace.
"I'm glad to be back in person," Avsharian said. "Meeting other people has been really sweet."
For Jenny Bell, another volunteer working at the site, it was the continuation of a longstanding tradition. Growing up in Washington, D.C., she said that King was a significant figure in local history.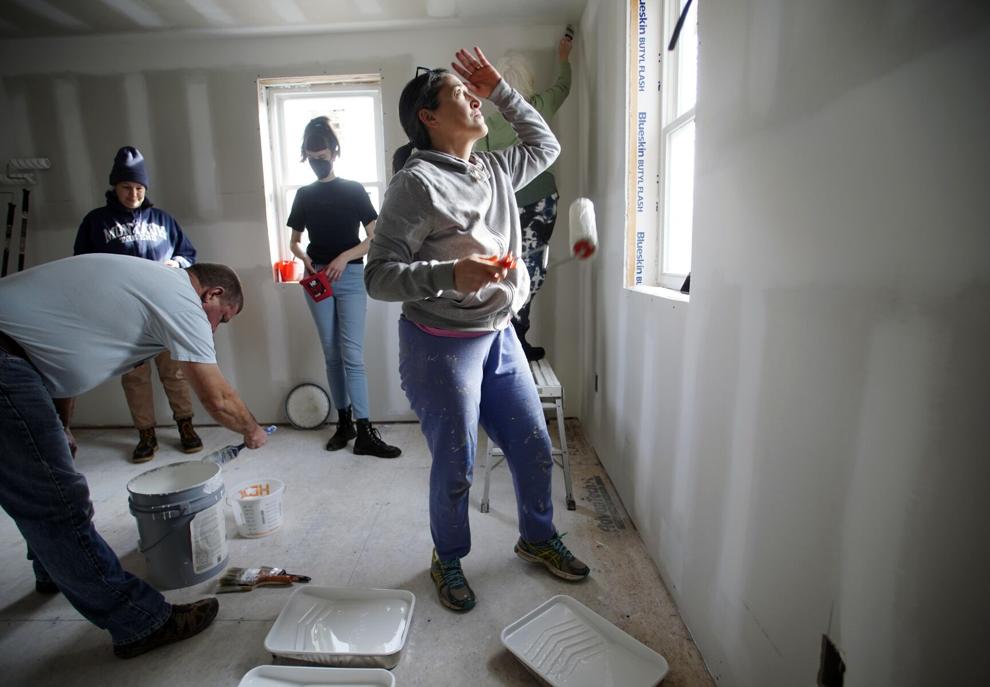 "Every year, doing something to honor Dr. King has always been part of my life," Bell said.
It's taken many forms over the years: In Washington, she helped prepare meals for homeless people. In New York City, she did homeless outreach. In Boston, when her kids were young, she helped them make cards and crafts for first responders.
During her first Martin Luther King Day in the Berkshires, she spent her time painting with Habitat.
Bell said that one of the lessons from King she connects with most is the idea of a "beloved community" – a society where caring and compassion drives policy that supports the elimination of poverty, hunger, and all forms of bigotry and violence, as relayed by Redd.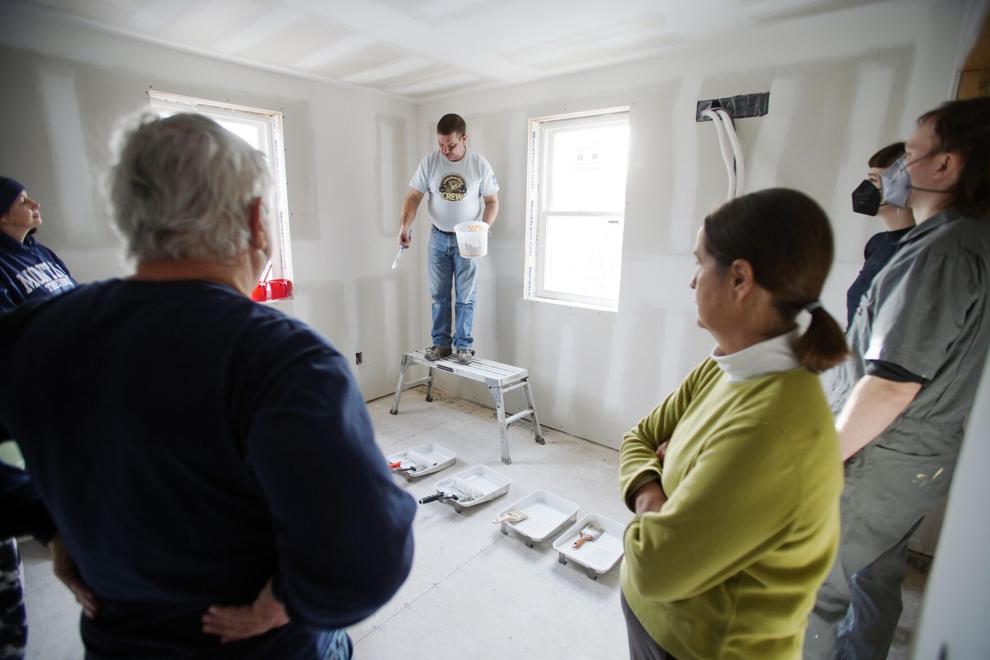 Bell said she felt a responsibility to be part of her community and seek out areas where residents need help. To see "the real Pittsfield," she said, and advocate for solutions to problems the city must face. She wants to bring others along with her and raise awareness about poverty and struggle in the community.
"What we're doing today is just one little thing, but hopefully it inspires us to do more," Bell said.
"Beloved community" was a central theme in the keynote speech from Redd. Though the concept itself is a big task, his takeaway for the audience was simple: you can do this, too.
"We all have neighbors," Redd said. "We need to reach out our hand to see if they need help — to really be involved in your community and learn who your neighbors are."
Redd shared quotes from King, to drive home his point. One of them has a message he identifies with strongly: "An individual has not started living until he can rise above the narrow confines of his individualistic concerns to the broader concerns of all humanity."
He sees that sentiment playing out all over Berkshire County — and hopes to see it grow.
"We have people in this community that are looking past themselves and giving back to the place where they live and giving people the opportunity to grow and to succeed," Redd said.