The school bus still shows up every day in much of Berkshire County, but bus operators say they just barely are making it work.
At Pittsfield Public Schools, difficulty hiring and maintaining drivers has resulted in a consolidation of routes, meaning that trips take longer and fewer seats are available. Massini Bus Co., which has contracts to provide transportation for the Berkshire Hills Regional School District and the Southern Berkshire Regional School District, can cover districts' needs for now.
But, "we just keep knocking on wood that no one comes down with COVID, because we would have a route that we can't cover," said Marie Massini, the company's vice president, who herself drives every school day.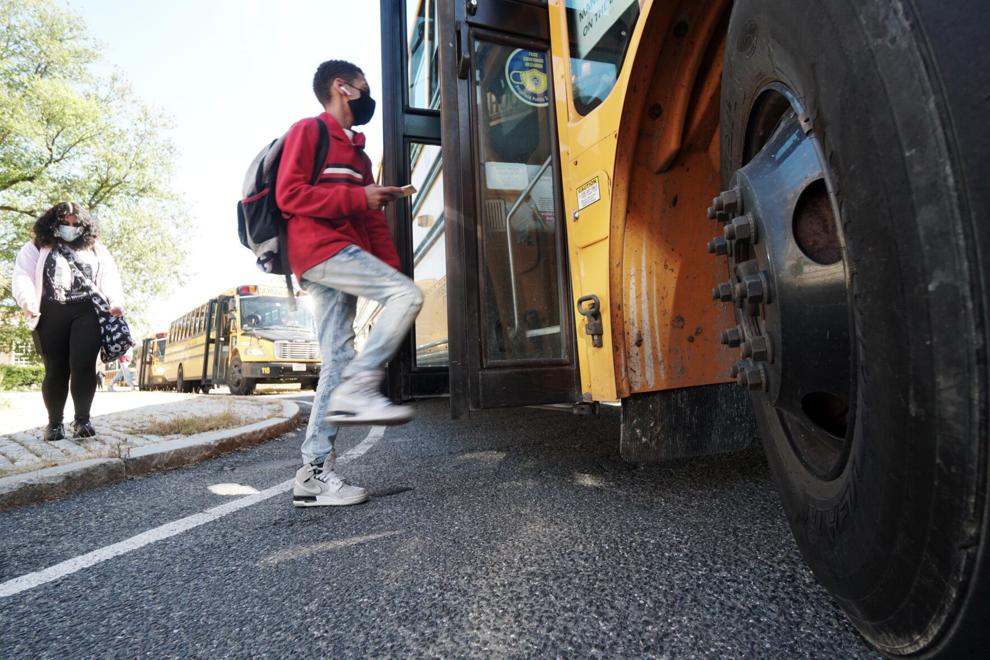 Dufour Tours is under contract with several districts north of Pittsfield, but said that Lisa Flynn, its general manager, was not immediately available to comment.
School bus operators nationwide have said they have found it difficult to staff bus routes this fall, and in Massachusetts, Gov. Charlie Baker has made up to 250 members of the National Guard available to cover routes for districts in need. But, Massini says, operators' present challenges have been in the making a long time.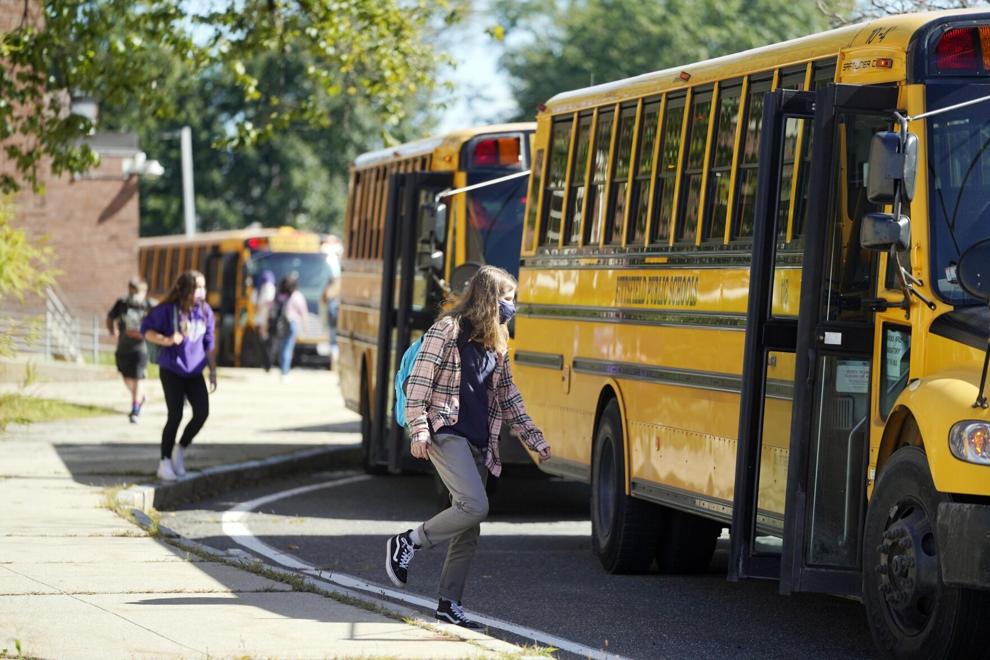 Stringent training requirements more suited for truck drivers than school bus drivers, Massini says, have made it difficult for the company to recruit. And with affordable housing becoming harder to find in southern Berkshire County, fewer candidates are willing to take a part-time job that does not come with the benefits full-time employees receive.
Massini said that her parents started the company about a half-century ago, and she herself has been with the company for 35 years. When she first started, most drivers were stay-at-home parents who wanted a part-time gig that aligned with their children's time at school, Massini said.
"Most families now can't afford to do that," Massini said, citing a lack of affordable housing. "Both parents are out working full-time jobs."
She said the company pays drivers $20 to $28 per hour — "A very good wage," in her view, for "a tough job with a ton of responsibility" — but as a part-time job, it does not offer significant benefits.
"They have earned sick time like anybody else in Massachusetts, but for a part-time worker, that's all there is," Massini said.
Massini said the company "will certainly be looking at" increasing wages and benefits, but that she is unsure what the future will hold, since the company would pass any cost increases to districts when it bids for contracts.
In Pittsfield, which employs its own drivers as city employees, the union representing support staff has pushed for a $3-per-hour raise across the board. Bus drivers are paid $19.15 to $21.56 per hour, and bus monitors make $14.64 to $16.20 per hour, according to a communication from the American Federation of Teachers.
Dufour is hiring at $20.75 to $21.95 per hour, according to an online advertisement.
Massini said that while she is "all about getting the best-trained school bus driver that you can have," she feels that some recently added requirements are appropriate for truck drivers but not school bus drivers.
People who do not already hold a commercial driver's license must complete 60 hours of instruction between the classroom and behind the wheel to become a school bus driver, according to the state's website. Forty hours of instruction are required for those who already have a commercial driver's license.
Massini said drivers have had to travel as far as Deerfield and Sturbridge to be tested by state police, and she said the test includes skills, such as a practice known as alley docking, that school bus drivers do not need.
"We could go months without someone coming in and then have someone come in who's interested, but when they figure out what they have to go through, they can't run out the door fast enough," Massini said.
State Sen. Adam Hinds, D-Pittsfield, said he has been engaged with the issue of school bus transportation through two statewide commissions. Hinds sat on a commission tasked with helping Massachusetts fulfill its commitment to reimburse districts fully for transportation costs, as well as a special commission focused on rural school districts.
Districts such as Worcester have shifted to hiring drivers directly, rather than going through a contractor, because municipal employees often receive better benefits, Hinds said.
"What it's making us think through is, what are the tools that the state can bring?" Hinds said. "Is it more money to schools that want to go that route to provide the direct hiring of bus drivers themselves? ... It goes back to who wants to take the time to get the training, and you need to provide the best incentives, usually pay, for people who choose to pursue this line of work."
Peter Dillon, superintendent of the Berkshire Hills Regional School District, said that during the coronavirus pandemic, his district has seen more parents drive their children to school out of concern for possible coronavirus transmission from riding the bus.
"That puts more cars into school parking lots, exits and entrances, and then that makes it harder for buses to come around," he said.
Dillon added that Baker's deployment of the National Guard is "a neat thing" that districts can fall back on, if necessary.
"In a pinch, that's a good thing for us to be able to take advantage of," he said.