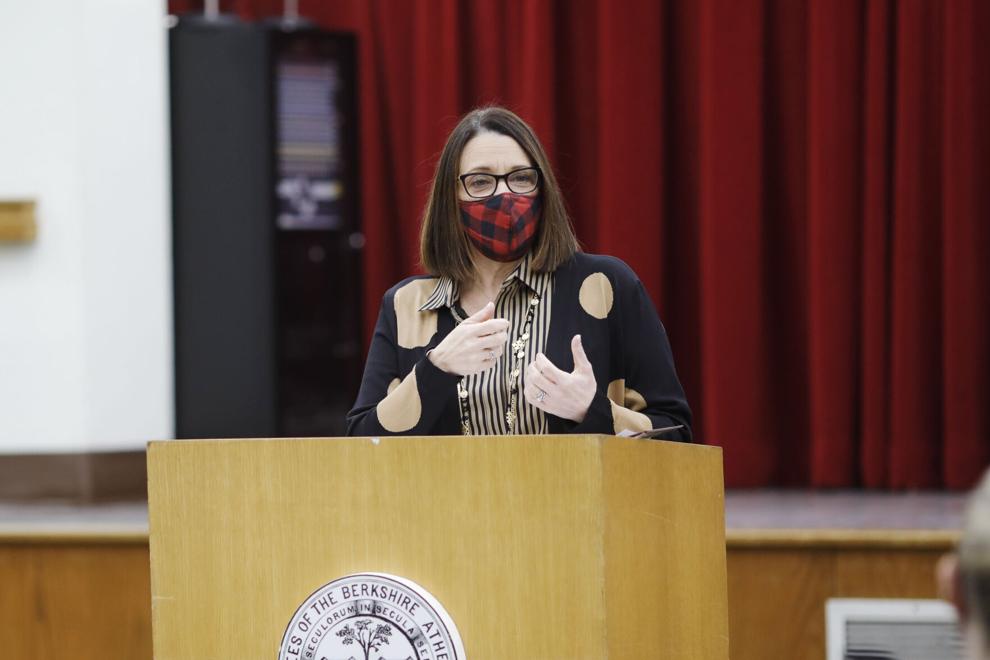 PITTSFIELD — Mayor Linda Tyer has been elected by the membership of the Massachusetts Mayors' Association to serve as that body's leader, her office announced.
"I am deeply honored to be chosen for this position by my peers and I look forward to continuing my work with them and with the MMA in this new leadership position," Tyer said in a news release.
The advocacy group's Executive Director Geoff Beckwith said Tyer is "a remarkable leader in her community and across the Commonwealth."
"She is a forceful and effective advocate on behalf of local officials and taxpayers in all communities, as mayors and local leaders promote a robust partnership with the state in our common work to make Massachusetts stronger and more prosperous," he said.
The Massachusetts Mayors' Association, established in 1945, provides opportunities for mayors to network and share ideas, pursue educational opportunities, meet with state leaders and subject-matter experts, and participate in the advocacy work of the MMA, according to its website. There are 47 mayors representing Massachusetts cities.
Tyer is a former Pittsfield city councilor and clerk who was first elected mayor in 2015. Now in her second four-year term, Tyer has also served as a Massachusetts Mayors' Association's vice president and on its Executive Committee and Municipal and Regional Administration Policy Committee.
She will serve a one-year term at the helm of the organization, her office said in the news release, as well as on the board of directors. Mayor Tyer will also serve on the Local Government Advisory Commission.
Tyer, who was appointed during a virtual meeting on Jan. 21, said mayors statewide are "are facing common challenges and are united on an agenda for growth and advancement."
"We are committed to working with Gov. Baker and the legislature to forge a partnership between the state and our cities and towns, so we can create a vibrant future for every community throughout Massachusetts," she said.