PITTSFIELD — After a premature blast of wintry weather, warmer days have returned just in time for the launch of the year's final First Fridays Artswalk.
Conditions should be pleasant for strolling throughout downtown from 5 to 8 p.m. Friday to check out indoor and storefront art shows, murals, outdoor sculpture and paintboxes.
"The public art scene has been one of the safest things to do throughout the pandemic," said Jen Glockner, director of the Office of Cultural Development in Pittsfield. "It is awesome to walk down North Street and see all the art."
The Artswalk, which is on display through the end of the month, includes 18 paintboxes and sculptures, along with 10 art shows throughout North Street, Renne Avenue and Melville Street.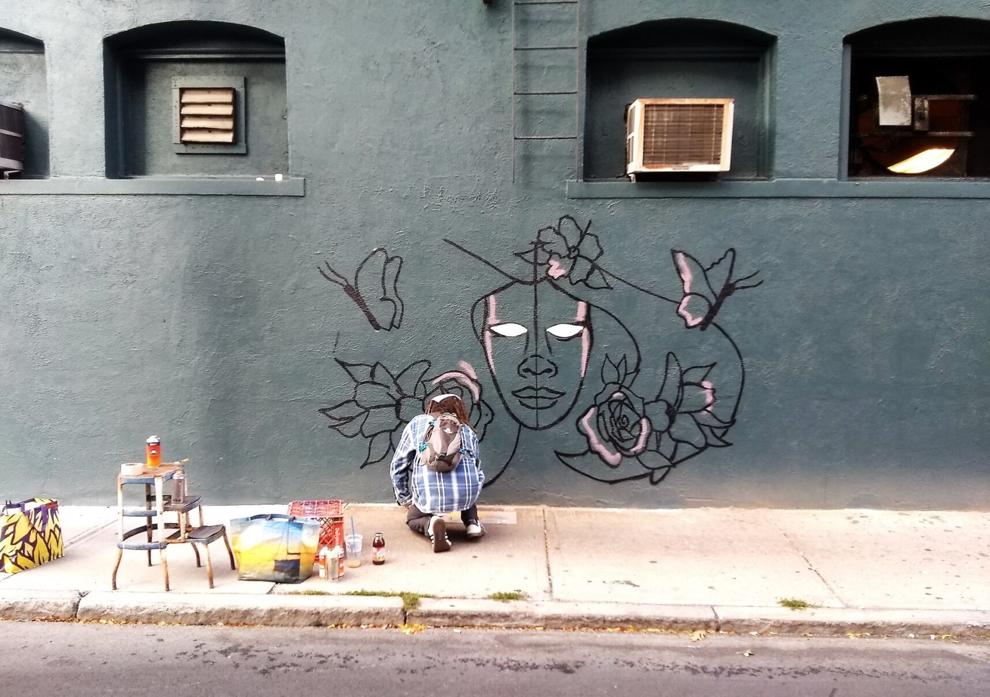 Included in the Artswalk is a mural entitled Gaia, created by artist Michael Carty, located on Melville Street. Gaia, also spelt Gaea, is the personification of the Earth and is one of the Greek primordial deities, according to Greek mythology.
"My primary motivation with this piece was foremost to create a colorful and visually compelling mural to liven up the neutral cement and brick landscape of downtown Pittsfield," Carty said in a release. "I chose this theme in hopes of instilling a love and admiration for the beauty of nature in the many youth at the YMCA and Boys and Girls Club [of the Berkshires].
The relatively symmetrical design is intended to represent the earth's often exploited balance of flora and fauna."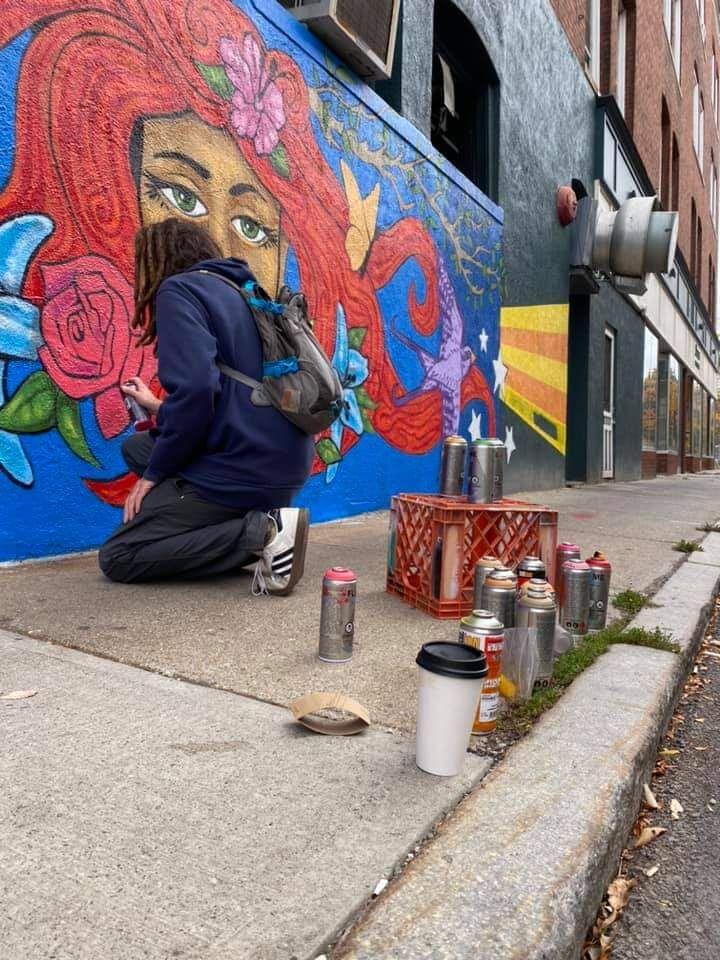 Carty, who has a background in graphics design and graffiti, has been involved with Artscape, a volunteer-led arts committee in Pittsfield, for several years. He also participated in the city paintbox projects and his paintbox designs can be found at the corner of West and Center streets in Pittsfield.
Participants are reminded to socially distant and wear a mask when visiting the outdoor locations, as well as the four indoor locations.
"The Berkshire Art Association's NEXT will take place at The Lichtenstein Center for the Arts, which will be open to the public for the first time since March," Glockner said. "No more than 10 people will be in the gallery at once and everyone will wear a mask."
More information on the exhibits and a map of all participating artists locations can be found at firstfridaysartswalk.com