PITTSFIELD — Representatives from Methuselah Bar and Lounge, owned by At-Large City Councilor Yuki Cohen, will be asked to appear at a "show cause" hearing before the Licensing Board next month, the board's chairman said Friday.
The hearing follows a referral from the City Council, which, this week, asked the Licensing Board to look into a "written warning" about allegedly unheeded coronavirus safety standards that the city issued Methuselah in August.
Andy Cambi, a senior sanitarian in the Health Department, told the council that a photo emerged showing someone sitting "facing the bar" at the establishment without food or tableware in front of them, in what he said was a violation of the state's coronavirus regulations at the time. Cohen denied any violations, saying the patrons were sitting at a high-top table, not the bar, and that their food had not arrived yet.
"It's clear that the Health Department did an investigation into this issue, and apparently made certain findings," said Licensing Board Chairman Thomas Campoli. "And a city councilor has raised the issue. I think it's the type of dispute that ought to be looked at."
On Tuesday, councilors received from the Health Department a list of 28 restaurants that had been the subject of a COVID-19 safety complaint. Campoli said the hearing will be held in January.
Nine of those restaurants either were cleared of having violated coronavirus safety standards or found to have been identified despite a lack of information to verify complaints. Twelve establishments, including Methuselah and Proprietor's Lodge, were logged as having received a "written warning." Councilors questioned the list's accuracy because it did not include establishments they personally had reported to the Health Department.
Ward 7 Councilor Anthony Maffuccio, who had requested a list, zeroed in on the "written warning" the city issued to Methuselah over the summer. He asked why the matter had not been referred to the Licensing Board, citing the fact that such referrals had been made in the case of two other city establishments, Proprietor's Lodge and Zucchini's.
After separate show cause hearings, the Licensing Board determined that establishments had, indeed, violated the state's coronavirus health and safety regulations, and sanctioned them.
"Just because she's a city councilor does not exclude her from going before the Licensing Board like Proprietor's, like Zucchini's," Maffuccio said, referring to Cohen. "Just because she's a city councilor and one of our colleagues, we cannot protect her. What's right is right and what's wrong is wrong."
This is the second time Maffuccio has requested that the Licensing Board bring an establishment in for a show cause hearing, though it is the first time he made his request at a City Council meeting. The Proprietor's Lodge hearing also was held at Maffuccio's request, according to Cambi. He said the Health Department had requested the board hearing for Zucchini's.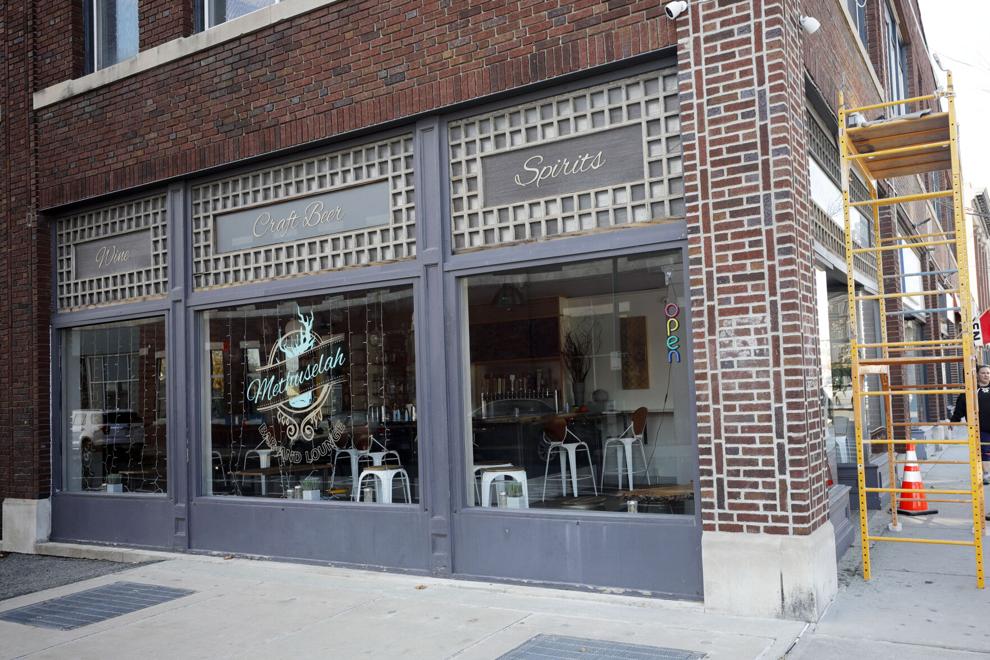 At-Large Councilor Earl Persip III proposed referring the matter to the Licensing Board, which routinely considers alleged health and safety infractions and makes findings for or against liquor license-holders. Cohen had been asked to log off of the virtual council meeting before the council began discussing Methuselah. Persip said that asking a colleague to leave and then "question[ing] her ethics or ability to run her business, I think, is unfair to her."
"The best action is to send it off so it doesn't look like there's special treatment because a colleague owns a restaurant," he said. Councilors voted in wfavor of the referral, with Cohen not present, and Dina Guiel Lampiasi, the Ward 6 councilor who also serves on the Licensing Board, abstaining.
'An even playing field'?
Cohen told The Eagle that the "written warning" she received Aug. 28 was based solely on a photo. She denied any violations, saying her seating arrangements had been preapproved by Cambi and that her customers had, indeed, ordered food.
She said she felt singled out and questioned why other restaurants that received a written warning were not also being called in for a show cause hearing.
"If they single me out from all the other restaurants that were on there with written warnings, that just seems not an even playing field," she said.
Director of Public Health Gina Armstrong told the council Tuesday the city follows the state's graduated COVID-19 enforcement structure, the same as municipalities statewide. It calls for fines on a second offense after a written warning, she said.
Methuselah drew heat from some in the community after city health officials said they traced a coronavirus cluster to a group that went to Mazzeo's and Methuselah on Oct. 24. Owners of both establishments said they followed safety standards, and neither was cited by the Health Department in connection with that evening.
Cohen said a family that patronized Methuselah that evening included asymptomatic members, who transmitted the virus to staff. She said she knew of five people who tested positive for COVID-19 after being at Methuselah on Oct. 24, including those asymptomatic family members, herself and staff.
"We were infected by the customers who came in with it," she said. "We were the receivers of the virus, not the spreaders."
Cohen said she was shocked that she was asked to leave Tuesday's council meeting and then to have her business discussed without the opportunity to defend herself. She said she is trying to stay afloat amid the economic toll of the coronavirus pandemic.
"We are so stressed and surviving on a breakable and fragile thread, and we're all already about to go out of business," she said of the local hospitality industry.
Fear abounds amid the surge, she said, and restaurants are working hard to keep customers safe. But, she said there is a perception that the city makes it hard for businesses, which, she said, "will discourage more people from opening businesses in Pittsfield."
She said that, at this point, she is "seriously considering" moving Methuselah out of Pittsfield, or at least figuring out a way to make the city more "business friendly."
"I choose to be in Pittsfield, but I am seriously thinking of leaving Pittsfield because of the headache," she said.