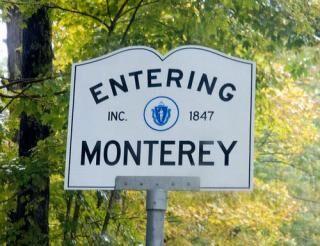 When: 9.30 a.m. Saturday
Where: Monterey Pavilion (outdoors, behind the firehouse), 411 Main Road
Highlight: Voters will decide whether the town should buy a new police cruiser and tandem-axle dump truck, as well as make upgrades to the firehouse and pay for cost-of-living increases for town employees. But, this year is different in that 18 citizen petitions call for an overhaul of the bylaws to improve the transparency, accountability and functioning of town boards.
Voters will have to approve these changes proposed by Select Board member John Weingold, who refused to sign the warrant as it currently stands. Since he was seated on the board in 2020, Weingold has criticized town policies and processes, and is proposing that town finances be the exclusive purview of the Finance Committee.
Petition drive: Weingold's petitions, which have received just over the required 10 resident signatures for inclusion on the town warrant, include major changes to the structure of town boards. One petition proposes increasing the Select Board to five members, and holding meetings in the evening and Saturdays — rather than on weekday mornings — to increase public involvement in town affairs.
He also wants to give the historically volunteer Finance Committee members a stipend of $3,000 per year, and $2,000 per year to members of the Conservation Commission, which is having trouble attracting members. It also includes a code of ethics for town officials and the creation of a town charter.
BUDGET
Fiscal 2022: $4,519,359*
Increase: 0.84 percent
*Includes the town's share of costs for the Southern Berkshire Regional School District, at $1,680,447, a 1.7 percent increase. The budget increases the tax levy by 1.62 percent.
Line items
• $200,000 tandem-axle dump truck
• $54,874 police cruiser
• $30,000 capital improvements to firehouse
• $29,000 outdoor lighting, Monterey Community Center