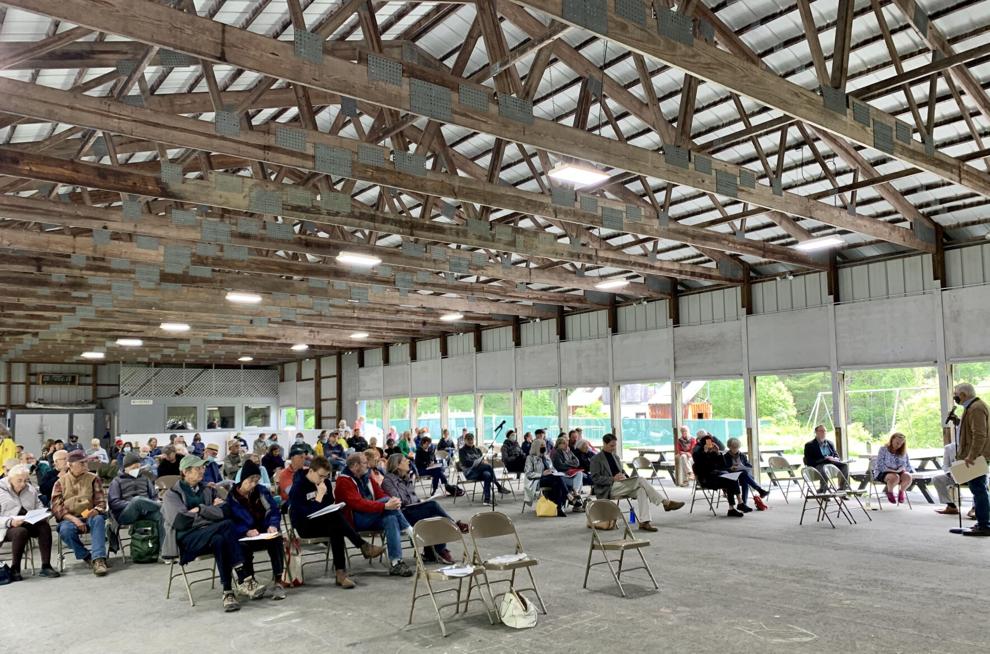 MONTEREY — Town voters at annual town meeting that was continued from last month tried to tackle more than a dozen citizens petitions. In the process, they said no to raising the number of Select Board members from three to five, and yes to exploring a town charter and posting public documents online.
Some of the petitions died without motions to discuss, and voters tabled half of the 18, calling for what their authors say will bring more transparency and efficiency to Town Hall. Those included changes to procurement and moving Select Board meetings to the evening to allow more participation.
On a chilly Saturday morning in the pavilion behind the firehouse, town officials and residents spent more than four hours debating and amending proposals to change the way town government works.
Voters also agreed that they want a bylaw review committee, and rejected paying both Conservation Commission volunteers annual $2,000 stipends, and Finance Committee members $3,000 stipends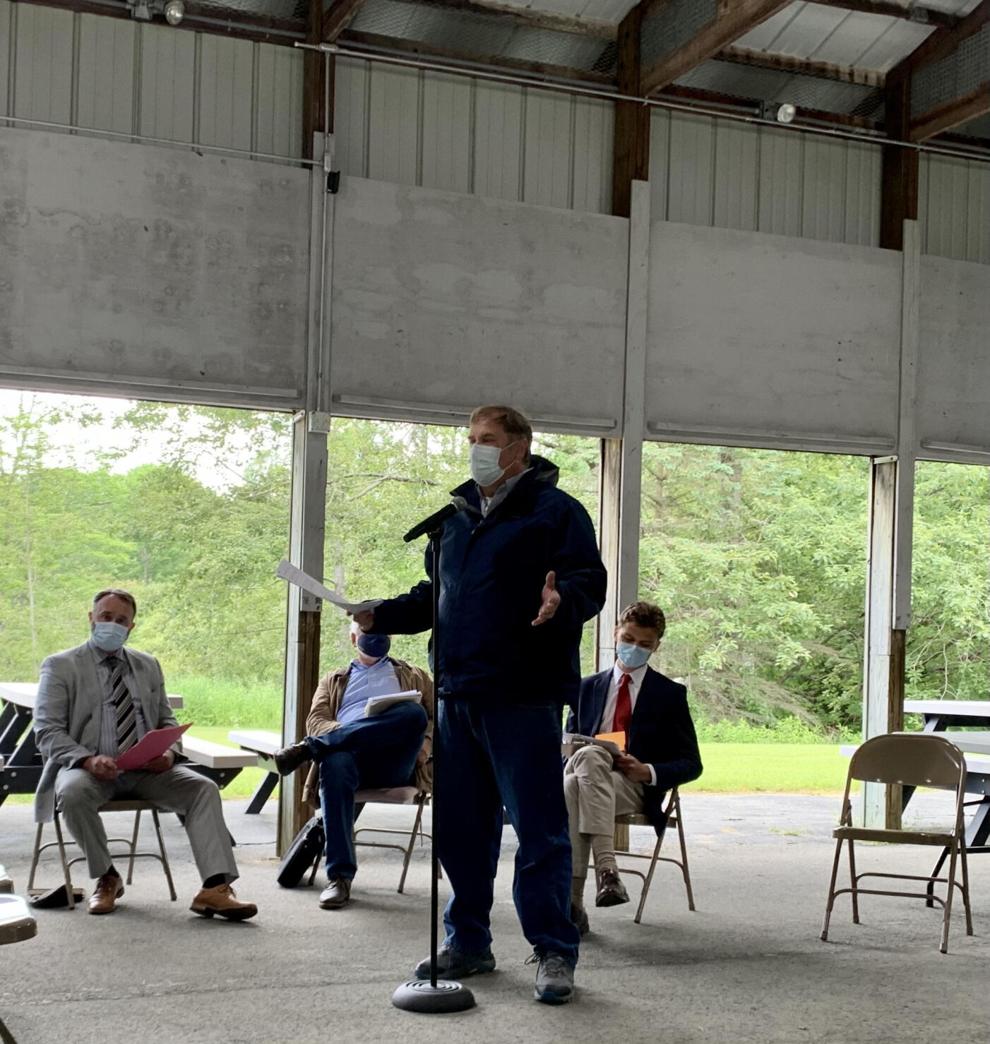 Select Board member John Weingold drafted most of the petitions with help from other residents. Since he arrived on the board, Weingold has tangled with board members over what he claims are ethical and procedural breaches — the Attorney General's Office agreed on one occasion and found board members in violation of open meeting law.
The meeting reflected some of the municipal strife following several years of caustic communications and personality clashes.
At the meeting, Weingold noted recommendations in a town-commissioned report by the Edward J. Collins, Jr. Center for Public Management at the University of Massachusetts-Boston. Some of Weingold's petitions reflected an attempt to pursue some of the recommendations. A town charter, he said, would bring the town into tighter local control — something the Collins report recommended.
Residents voted 63-25 in favor after resident Jonathan Levin and others suggested changing the petition to say that a committee would begin to investigate whether a charter — rather than bylaw-centered governance — is appropriate for the town. Weingold said it is.
"So every time we need something passed we don't have to run to the state Legislature and wait a year-and-a-half, two years." Weingold said. "Town charter is more of a home rule-type situation, and everything will be encompassed."
Several residents questioned exactly how it would make governance better. Jonathan Sylbert, a Finance Committee member who signed most of the petitions, said it allows towns "independently to make their own operating manual."
Sylbert also told residents to remember that they are ultimately in charge. "The legislative authority is you folks ... you decide how you want your town run, and we, as public officials, appointed and elected — we do what you want," he said.
Select Board Chairman Steven Weisz said a five-person panel to explore a charter is ambitious, since the town is having trouble finding volunteers as it is. He also thinks the change unnecessary.
"We're getting things done in this town," he said, reminding residents that this is one of the "lowest tax towns with the most amount of services in all of Berkshire County."
Some of the petitions implied malfeasance. One, which voters tabled, proposes calling special town meetings only for true emergencies, not for "huge ticket items" left out of the annual budget. Weingold referred to two trucks for $200,000 requested by the Highway Department at a special meeting in October.
Highway Superintendent Shawn Tryon said the postponement was entirely due to COVID-19-related delays, "not because [the Select Board was] trying to hide it."
"We weren't sure what the town funds were going to be and how COVID was going to go, so I agreed to not push it during the COVID times due to budgets."
Voters also tabled a petition to allow citizens to speak on issues at board meetings, before officials vote.