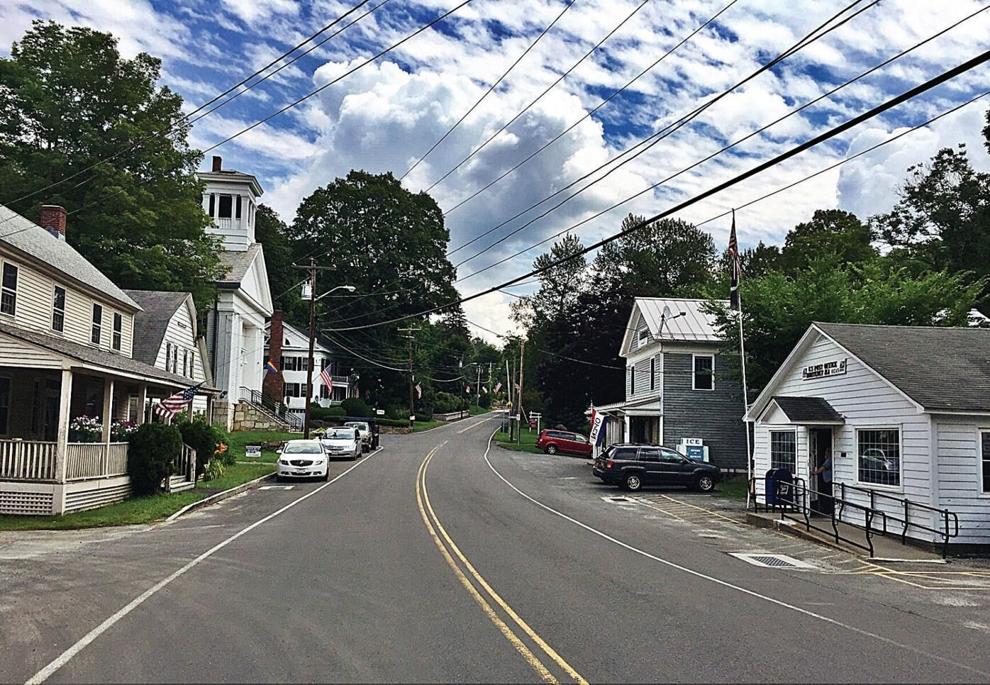 MONTEREY — Braving cold and wind, about 75 voters flocked to annual town meeting May 1 and approved the next budget without a hitch, while tabling 18 citizens petitions calling for new transparency and ethics rules at Town Hall amid intense wrangling in town government.
Residents can weigh in on those questions at a second meeting installment, at 9:30 a.m. June 12, at the pavilion behind the firehouse.
Voters approved the town's $4.5 million operating budget for the fiscal year that begins July 1 with an amendment to raise it by $2,500 to increase the pay for the town's grant writer from $7,500 to $10,000, said Town Administrator Melissa Noe. The budget is up 0.84 percent over this year.
Residents also approved the town's $1.7 million assessment for its share of Southern Berkshire Regional School District costs — a 1.7 percent increase over this year. Yet, some raised ongoing concerns about the district's decision to permanently shrink the New Marlborough Central School to prekindergarten through third grade only, moving fourth graders to Undermountain Regional Elementary School in Sheffield.
Other items approved were a $200,000 tandem-axle dump truck, a $54,874 police cruiser, $30,000 in capital improvements to the firehouse and $29,000 for outdoor lighting at the Monterey Community Center.
Voters also said yes to $30,000 for diver-assisted suction and harvesting of eurasian milfoil in Lake Garfield, instead of using herbicides, which would be less costly. The spending to control the weed has been a frequent point of disagreement among residents, some of whom say only those who live around the lake should pay.
This year, turbulence in Town Hall boiled over into annual town meeting. Select Board member John Weingold, along with other residents, filed 18 citizens petitions calling for new rules that the petitioners say would better engage the public in town affairs, and increase transparency.
The petitions ask for a range of additions to the bylaws that include holding Select Board meetings not on weekday mornings, but during times when the working public can attend; instituting a code of ethics; and increasing the number of board members from three to five — something recommended by a March 2020 report by the Collins Center for Public Management at the University of Massachusetts-Boston. The town hired the center to improve town functioning.
On Monday, town officials criticized Weingold for not attending Saturday's meeting, and Weingold said a medical issue kept him from attending.
Select Board member Steven Weisz said he is "beyond disappointed," called him a "disrupter," and said that this is the second annual town meeting Weingold has not attended since joining the board last year.
"You don't lob a hand grenade into the middle of something and then disappear," Weisz said of petitions that, he says, will take many hours to vote on. "This country was founded on active democracy. The idea is that everybody has a voice, but they have to show up."
When asked, Weisz said he agrees that the substantive issues in the petitions are worthy of discussion, and so from now until June 12, he hopes to raise them at board meetings.
When asked what is lacking at Town Hall, Weingold said, "Rules."
"People do whatever they want," he said. "That's no way to run a government. The government is supposed to be laws, not men."
When asked for examples, he said that the other two board members had deliberated by email together over a period of months, something that the state's Office of the Attorney General said in a March 27 letter is a violation of the Open Meeting Law.
Weingold also said the town isn't posting enough documents on the town's website. He says town contracts, like bids and leases, should be easy for the public to view.
"They're not 'their' records, they're the public's records," he said. "I'm just trying to point out that maybe things should be different."