For a year, Jim and Pat Campagna lived just down the street from their grandchildren, but in a separate world, split into two impenetrable bubbles.
The grandkids would wave to "Bumpa" and "Gaga" from the car on the way to school, or ride bikes past their house, but gone were their typical weekend morning breakfasts with "Bumpa's famous waffles." Instead, Jim and Pat, of Pittsfield, received handmade pictures with heartbreaking sentiments — one had "I miss you" written beside a crying face.
As a Berkshire Medical Center employee, Pat got her vaccine early during the rollout, and after her husband also was protected by the one-dose Johnson & Johnson vaccine, they had their reunion, almost exactly a year after the coronavirus pandemic began.
"We had a homemade 'Bumpa' pizza party … and started the evening with hugs," Pat told The Eagle. "We are over the moon seeing them often now, just like we used to do!"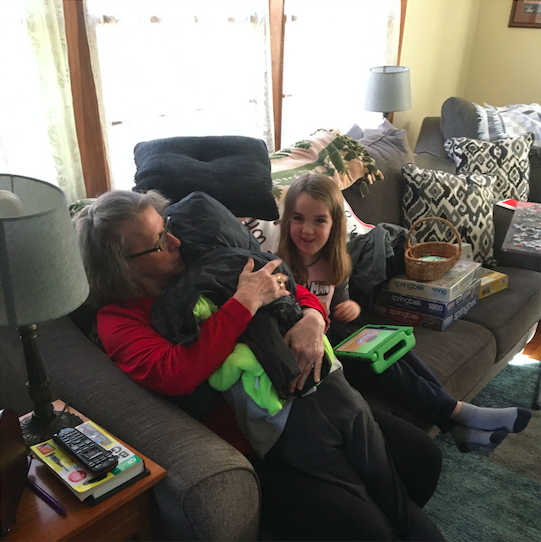 The reunion is not without uncertainty. Experts are not sure how long the immunity granted by the vaccine lasts, and as-of-yet undiscovered variants could change the risk equation. But, for now, the Campagnas are thrilled to be back to their pre-pandemic traditions. "We hope our new reality lasts forever," Pat said.
Across the Berkshires and the country, families have begun to reunite, encouraged by the Centers for Disease Control and Prevention guidelines that permit vaccinated people to mingle safely with the unvaccinated. And while some grandparents have seen their grandchildren more than ever during the pandemic, sometimes subsumed into family bubbles to help provide child care, others have kept apart for more than a year, assuaged by visits through windowpanes or distanced, outdoor gatherings.
The CDC recommendations say that vaccinated people can have indoor visits — without masks or distancing — with people from a single household who are at low risk from COVID-19. For many grandparents, that one line means something much bigger: hugging.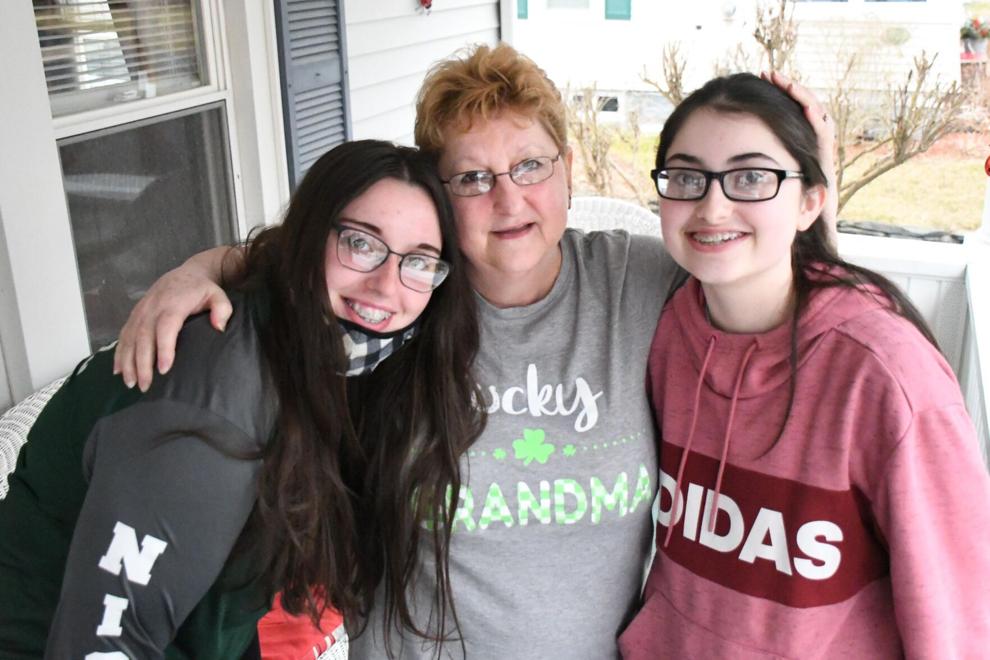 "My second shot was two weeks ago, and [after the waiting period], I was like, 'I need hugs,' " recalled Karen Pekosz, of Adams.
Before the pandemic, Pekosz would spend time almost every weekend with her six granddaughters, or, as her husband calls them, their "six-pack of grandgirls." But, for the past year, they were relegated to Zoom chats and phone calls. Since the girls range in age from 12 to 18, a year of being removed meant missing not just holidays — Pekosz was too bummed to even decorate for Easter last year — but also major life events.
"They got a license, they got their first car, they're driving," she said. "It's just, all these little things I wanted to be a part of."
Her grandkids would drive by the house, tooting their horn and calling out from the driveway. Sometimes, they even would come up to her front steps with masks, and they dropped a cake off in the mudroom for her birthday during the first April of the pandemic, but none of it felt the same, she says.
Then she got her shot, following on the heels of her husband, who works in health care, and she began to count down the days. Under the clear skies of a warm March day, they reunited on her lawn. Pekosz, a self-described hugger, was overjoyed.
"It was amazing," she said. "To finally have that hug again? It was more than winning the lottery."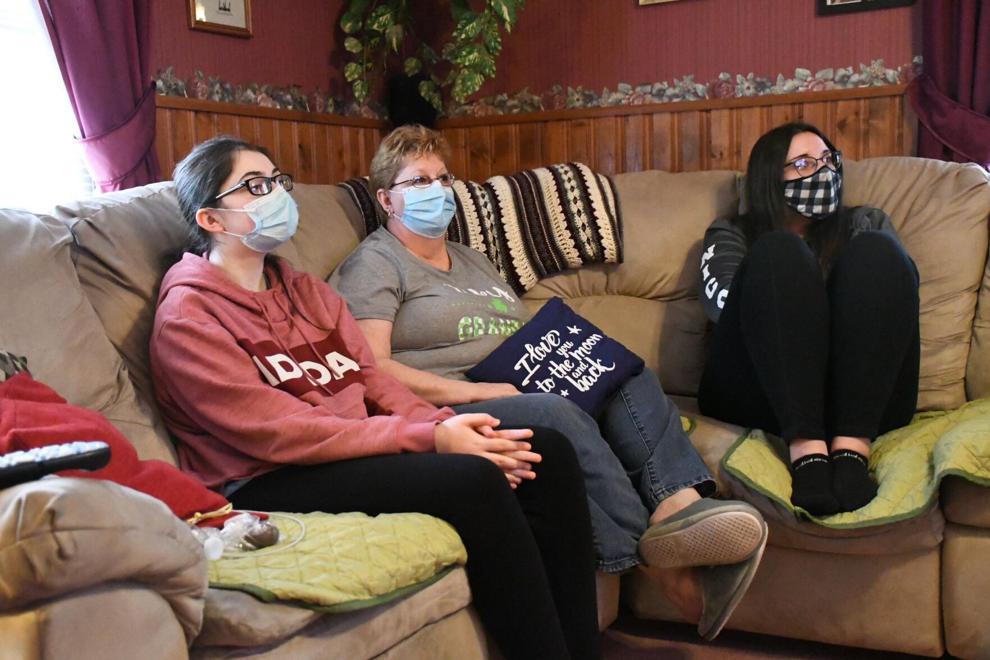 A few days after their first reunion, a couple of her granddaughters came over again, this time to watch the 2021 World Figure Skating Championships. Out of extra caution, they wore masks inside.
Still, for the first time in more than a year, Pekosz once again was lounging on her couch with her granddaughters. Before the pandemic, her granddaughters always would tell her she was spoiling the kids. Now, she can she can get right back to spoiling.
For Susan Zuckerman and her 11-year-old granddaughter, FaceTime, phone calls and photographs also provided a lifeline when they could not get together during the pandemic. "Judging from pictures, she has grown taller," Zuckerman said. "And even more beautiful, if possible."
Zuckerman became fully vaccinated just before Passover. That meant she could reunite with her granddaughter during a small family Seder, where her granddaughter would read aloud most of the service.
Before the dinner, she told The Eagle she already knew she would be "kvelling" — it's the Yiddish word for feeling pride and satisfaction — as she listened. The last words of a traditional Seder are "Next year in Jerusalem," a phrase that, in one of its simpler interpretations, signals redemption, possibility and hope for the future.
"But, this time," Zuckerman said last week, "I will say with happy tears, 'This year in Pittsfield.' "