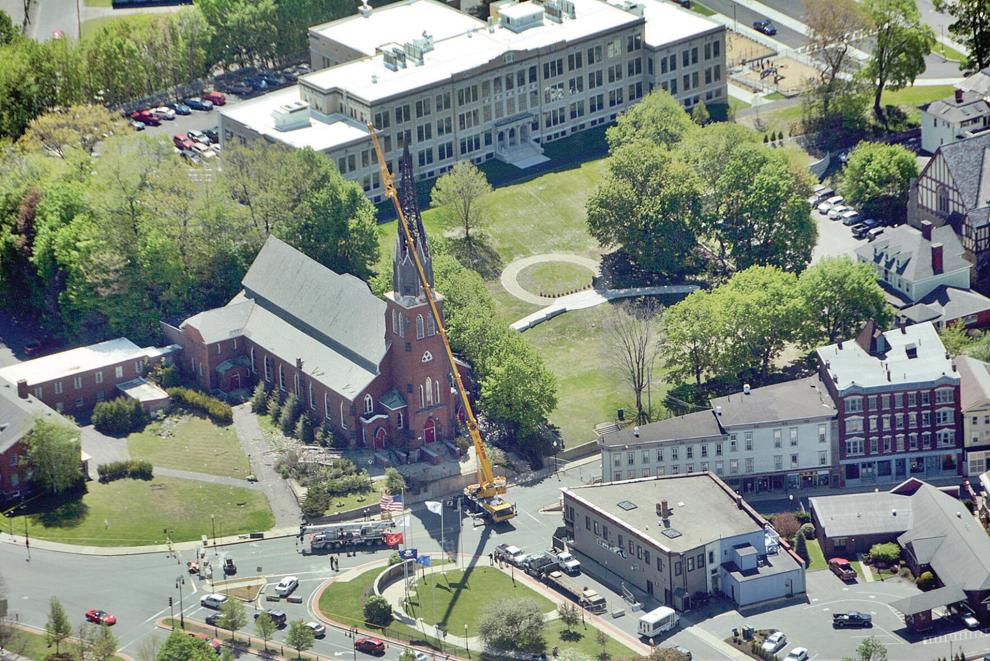 This story has been updated with comments from the Greylock Community Club.
NORTH ADAMS — At least seven COVID-19 cases have been linked to one North Adams restaurant, as dining venues appear to be driving virus spread throughout the city.
The Board of Health met on Tuesday night to discuss local infection rates following the holidays and consider potential avenues to mitigate spread. Board members and city officials decided to warn restaurants about existing rules, but not to implement further restrictions.
The city has about 50 active cases, with as many as 20 new positive tests over the past week, according to data shared with the board. A majority of the cases are coming from restaurants, said Heather DeMarsico, the city's health director.
"We're just not sure if we should be thinking about imposing more strict regulations for them, or if it's just bad luck on their part because that's where everybody is congregating," DeMarsico told the board.
She said that at least six cases had been traced back to a single restaurant/bar venue, described by the board as a "private club." The city did not name the restaurant but said that two employees and four patrons, or "regulars," had tested positive as of Tuesday.
Greylock Community Club announced on Saturday it had closed temporarily due to a positive COVID-19 case. Though health officials would not say whether Greylock was the establishment referenced at the meeting, the restaurant told The Eagle on Wednesday it has had at least three cases among staff and four among diners, with some test results still pending.
Manager Rebecca Dodge said the restaurant closed immediately on Thursday, in the middle of a shift, as soon as it heard about its first positive test in-house.
"We are not people that take COVID lightly," she said. "We value our staff, our patrons and the community."
DeMarsico said on Tuesday that the unnamed venue linked to multiple cases "may just be an isolated case of poor compliance."
Dodge, however, refuted the idea that Greylock Community Club had been non-compliant.
"I don't believe this is because of something we did," she said. "We are masked, all our staff. We have sanitation stations and signs on the tables to keep your mask on."
She also pointed out that the restaurant has kept its operations below the 25 percent capacity cap mandated by Gov. Charlie Baker.
For the most part, DeMarsico said, North Adams restaurants have followed the guidelines set by Baker. Despite that high level of compliance, however, restaurant-linked infections appear to be pushing the city's caseload up, and few establishments are immune.
About 90 percent of North Adams restaurants have been linked to at least one case since the pandemic began, according to DeMarsico.
At its Tuesday meeting, the board debated whether to increase existing restrictions on restaurants but decided that doing so would be ineffective and could harm local businesses.
October Cellana, a member of the board, pointed out that indoor dining inevitably creates a higher risk for transmission than other activities.
"The other piece is the businesses in North Adams," she said. "If you close them to indoor dining and everywhere else around them is doing it, people are just going to go to other places."
A dining shutdown might therefore be "pointless," DeMarsico said, because neither Williamstown nor Adams appear to be open to further restrictions. Mayor Tom Bernard also noted that an indoor dining rollback would cause financial harm.
"There's an economic impact to any decision around further restrictions," Bernard said. "We want our business community to remain strong and vibrant and viable."
The board decided to send a communication to local establishments reiterating the current restrictions and warning them that the board and the city might implement stricter regulations if restaurants fail to meet the guidelines.
"The outreach sends the signal that we're not looking to take drastic action," said Bernard. "But we're prepared to act if the data start leading us in that direction."