Army Air Force Staff Sgt. Eugene Kalinowsky just had turned 24 when he and the crew of "Maggie's Drawers" took off from England to bomb a fuel depot in Reisholz, near Düsseldorf, Germany.
Kalinowsky, of Pittsfield, was a tail gunner with the 389th Strategic Missile Wing known as the "Scorpions of the Skies," attached to the 566th Bomber Squadron. The bombing run Oct. 15, 1944, was to be his 50th — and final — mission before completing his tour of duty.
He never made it back.
As his bomber approached the target, it was hit by German antiaircraft artillery, left the formation and began a return to England when the bomber was hit again and caught fire. Before the kill shot downed the plane, the crew of 10 bailed out. Eight parachuted to safety; one died on impact, as his chute never opened.
Kalinowsky landed safely, too — behind enemy lines.
He touched down near the village of Laubenheim, Germany, in the Rhine-Hessian territory. Kalinowsky's fall from the sky drew a crowd of 100 mostly angry villagers, including the mayor, who hurled insults at the American, according to an essay that documented the ordeal. He immediately was captured by two German soldiers who were tracking him as he fell. Kalinowsky was taken to a farmhouse, where an SS officer took out his pistol and shot him in the neck.
Kalinowsky was a prisoner of war, killed in cold blood.
On Friday, 76 years and a day after his death, Kalinowsky, who would have turned 100 on Monday, is being honored by the village where he took his last breath. Laubenheim residents will gather to unveil and dedicate a memorial stone near where Kalinowsky was killed.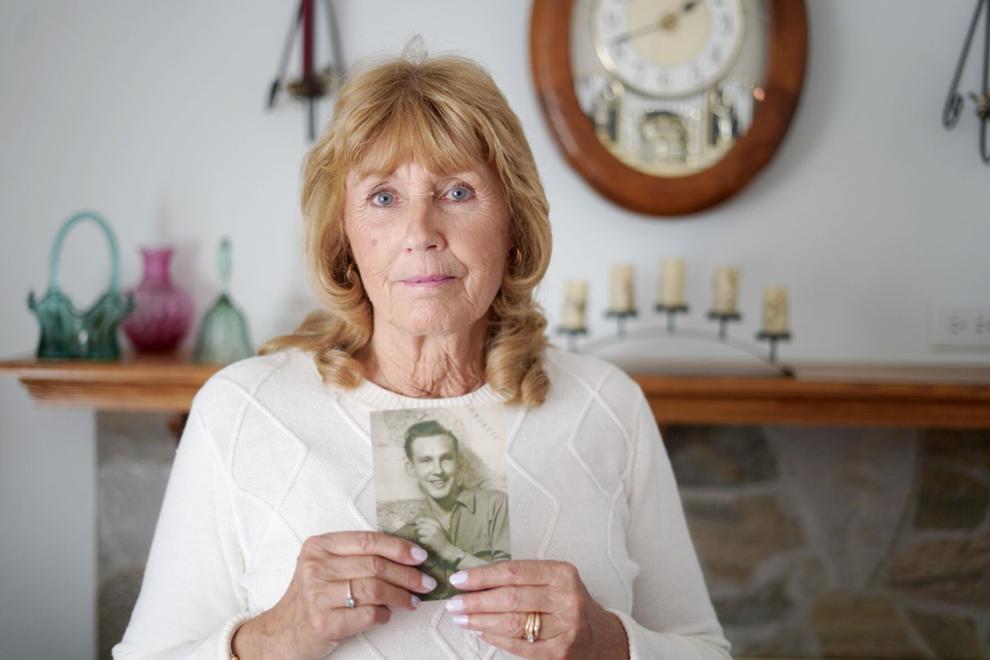 To this day, guilt weighs on the community, according to his niece, Carole Brooks, of Pittsfield.
"I was very surprised and very honored they would be doing this for him," she said. "They never want to see this happen again."
The remembrance was inspired by Joachim Hennig's essay "Assassination in Laubenheim." Hennig is the deputy chairman of the village's Koblenz Memorial Association. Dr. Karl-Heinz Bock, who lived in Laubenheim until a few years ago, conceived of and paid for the memorial stone, Brooks said.
"With this initiative we want to remind people from the middle of society of the crimes of National Socialism and to call for peace, freedom and international understanding," Hennig wrote to Brooks.
The ceremony will include a delegation of five American soldiers from Ramstein U.S. Air Base in southwestern Germany.
A jokesterEugene Kalinowsky, born Oct. 12, 1920, was the second oldest of nine children, two dying as infants. His father, Vasily, came to America from Belarus in 1912 and met his wife, Anna, an Austrian immigrant, after arriving.
Eugene grew up on the small family farm in Pittsfield and joined the Army Air Force late in 1942.
According Hennig's brief biography on Kalinowsky, the young man was described as a jester who loved to tell jokes and entertain those around him.
Brooks, who was an infant when her uncle went off to war, said Kalinowsky wore her baby shoes around his neck for good luck.
Only in recent years did members of the Kalinowsky family learn of the circumstances surrounding Eugene's death.
"My grandparents suspected there was something beyond the plane crash," she said.
The Nazis claimed the villagers attacked and killed the American airman, but a young boy, Gunter Best, witnessed Kalinowsky's killing.
"He was 10 years old and said he would never forget what he saw," she told The Eagle.
The Germans would bury Kalinowsky in Heddessheim, near Laubenheim. His body was exhumed in 1945 by a special American task force on missing airmen from World War II.
He was reinterred at the American military cemetery in Hamm, Luxembourg, before his mother insisted that her son be brought back to Pittsfield for his final resting place.
Kalinowsky was buried in Pittsfield Cemetery, with full military honors, Aug. 27, 1948.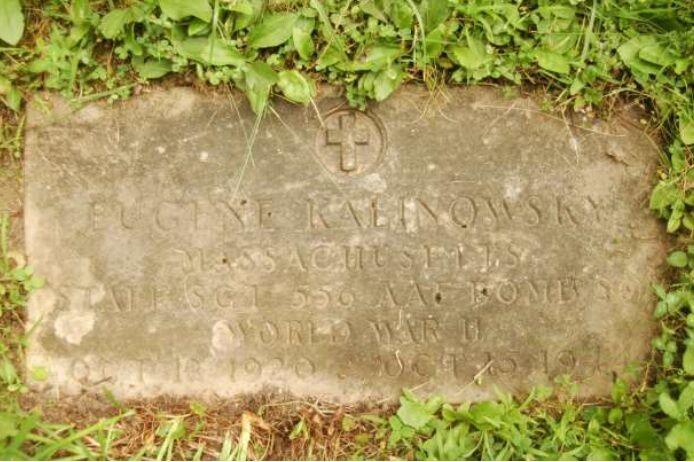 Though Vasily Kalinowsky paid tribute annually to his son during Pittsfield's Memorial Day services, until his death in 1985, he and wife, who died a decade earlier, always carried the burden of their loss.
"You never get over the death of a child, no matter that circumstances," Brooks said.