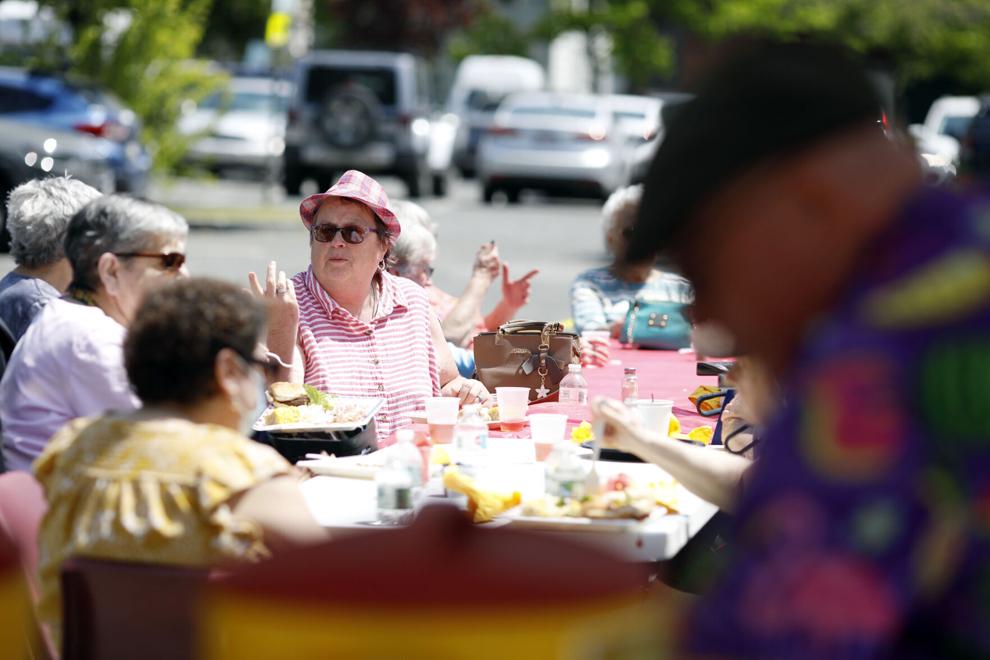 In the midst of high-level negotiations over the national debt limit and looming default, local nonprofits are bracing for a possible loss of revenue and, at the same time, an influx of new clients.
And some seniors are especially anxious about a possible total loss of income and health insurance through Social Security, Medicare and /or Medicaid.
"It would be catastrophic," said James Clark, director of the Pittsfield Council on Aging. "For somebody who lives strictly off their Social Security check, it would be devastating."
As reported by multiple news sources, if the nation defaults on its credit payments, a high number of revenue streams could collapse. The programs potentially impacted have been identified as Social Security payments, Medicare reimbursements for hospital bills, and a number of other government services that could be scaled back.
Clark noted that there are 13,400 seniors older than 60 living in Pittsfield, and that the Ralph J. Froio Senior Center serves about 200 of them daily.
"What would people do when that's all they have?" Clark said. "They're holding our seniors hostage."
Many senior citizens depend on monthly Social Security checks to pay for utilities, medication, food and health insurance. To delay any of those payments for hundreds of people at the same time will ripple throughout the local economy, said Jonathan Butler, president and chief executive of 1Berkshire, the economic-development agency.
"As our economy never fully recovered from the pandemic," he said, "and this is just another unfortunate impediment to regaining our social and economic health."
Default-generated interest rate hikes will further deepen the housing crisis because developers wouldn't have as much access to crucial credit they need to finance residential building projects, Butler said, especially those coming from the smaller businesses.
And with a default, people in general will reduce their spending, because they don't have their Social Security checks, or they're just spending less in difficult economic times. As a result, food-insecurity and homelessness rates could grow.
"Any time this happens on the national level, we see increased downward pressure on our most vulnerable populations," Butler said. "On our local and state level, we're having to continue to deal with an unreliable partner on the federal level, and it's been going [on] like that for years."
Jonah Sykes, director of marketing and communications for Berkshire Community College, said that because student aid is paid before they get to school, the spring semester would not be affected. But if the default were to last weeks or months, students applying for aid for the fall or the next spring semester could be hurt. Federal grant payments to the school might also be affected if the default were to hang on for months.
"For us and for many of the local nonprofits, it would be a disaster," said Tom Bernard, president and CEO of Berkshire United Way. "It will affect the people that we serve, the most vulnerable. It would affect our fundraising efforts, and the tourism industry."
With a default, and a rising possibility of a recession, many might save money by choosing to forego travel, a good-weather staple of the Berkshires' economy, he added.
Bernard said people will see a number of things affected, including retirement funds, mortgage rates, credit card rates, the jobless rate, the rate of domestic violence, and a possible suspension of Social Security checks.
On the plus side, he added, the nonprofit community has built and maintains a tight network, "so we know how to lean on each other through that infrastructure with our partner agencies," Bernard said. "We know who to turn to and how to help people in tough spots."
Even without a default looming, Bernard said, "There are already real live people suffering, working and unable to make ends meet. That's not something to fool around with."
If the default comes, Bernard said that's when they'll have to "pull the net tighter. We do that by collaborating, and bringing our best energy and best hearts to the work of keeping people safe."