PITTSFIELD — A new set of zoning policies will guide development in downtown Pittsfield, allowing entrepreneurs to seek permits faster, with less hassle.
The City Council backed the new Downtown Creative District with a 9-1 vote Tuesday, but not before one councilor questioned whether it was giving developers a pass on efforts to provide more affordable housing in Pittsfield.
City Planner C.J. Hoss told councilors that the new zoning, sent to the council by the Community Development Board, replaces rules in place since 2004, when the city took steps to steer the kind of development it wanted to see downtown through what became known as the Downtown Arts Overlay District.
"This will be the new law of the land if you choose to approve this tonight," Hoss said. After nearly two hours of debate, the panel said yes.
Members of the Pittsfield City Council, joined by City Planner C.J. Hoss, lower right, meet Tuesday.
The rules offer quicker paths to projects "by right," Hoss said, enabling developers "to cut right through a lot of the red tape" while also refashioning the city center in ways planners think most suitable.
In an earlier interview with The Eagle, Hoss said the ordinance continues to emphasize the arts downtown, while adding more housing into the mix. It seeks to encourage downtown social vibrancy, with more people enjoying an increasingly diverse mix of business activity in the center.
"Ideally, we would like to see more residential units downtown, and more people in our downtown, because that's good for our restaurants, good for our retail and good for our property owners," Hoss told The Eagle's Amanda Burke.
The new rules have been in the works since 2017. Hoss said the zoning can help foster increased use of ground floors on North and South streets.
"We can really redesign how we think about development," he said. "There are a lot of historic buildings [where] we want to encourage reuse."
The ordinance spells out the kind of projects the city wants to see, down to the level of designs and use. Developers who agree to follow those principles can get on a fast track to construction, without having to seek a special permit. That saves them the need to prepare for — and prevail in — public hearings and their uncertainty.
"Developers don't like question marks," Hoss told councilors.
Councilor's doubts
Councilor Helen Moon questioned a section of the bylaw that would allow developers to seek waivers from requirements that housing projects of five or more units be required to provide 20 percent affordable housing.
"We need to think about our zoning in the lens of equity," Moon said.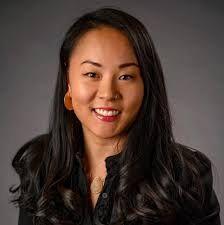 Hoss said Wednesday that in the roughly four projects he's handled as planner under the former zoning in the downtown area, all received such waivers. Moon moved, unsuccessfully, to amend the ordinance to remove that option for developers.
Still, Hoss and Deanna Ruffer, the director of Community Development, assured councilors that steps are being taken to shape a new mechanism to fund affordable housing through creation of an Affordable Housing Trust.
Even before such a new group is created, Hoss said, developers can be required to kick in support for affordable housing.
"The board has the ability to require some form of payment," he said.
Ruffer said her department will continue to press for ways to spur creation of housing in Pittsfield.
"From sheltering to market rate … we need all forms of housing at this point in time," she said. "The city is in a desperate need for all types of housing, in all income levels."
The new district now extends along North and South streets, from around Clinton Avenue north to Tyler Street. It is bounded by Appleton Avenue to the east and Frances Avenue to the west.