GREAT BARRINGTON — Charlotte Hanna's career path has taken many twists and turns: from working in nonprofits in San Francisco to spending 11 years on Wall Street and working in real estate throughout Brooklyn in New York and the Hamptons.
But, Hanna decided that Berkshire County was the ideal place for her to create what she calls her "legacy project" — a dispensary for cannabis enthusiasts.
She specifically chose Great Barrington to set up shop because of a connection she felt with Monument Mountain and "Beggars Banquet," an album by the Rolling Stones.
"Certain songs connect you to a specific moment in time," Hanna said. "The first time my husband and I came to the Berkshires, we were engaged, planning our future and family. I remember going hiking on Monument Mountain and we were playing that album over and over.
"I have to play it every time I come here because it brings back such fond memories, and I love this region."
"Beggars Banquet" has gotten plenty of play since early October, when Hanna opened Rebelle at 783 S. Main Street in Great Barrington. The store offers flower, pre-rolls, vape cartridges and concentrates, along with plenty of other cannabis and CBD-related products.
"I decided to go with what I know; I wanted to get into business here because we've been coming here for 20 years and I want to be part of this community in a more permanent way," said Hanna, who owns the store. "This project was a few years in the making. I would joke with friends, and everyone who knows me knows this is the perfect industry for me.
"I like cannabis from a policy and life perspective. [Society] has criminalized drugs, but drug addiction is a public health issue, not a criminal justice issue."
When there was an opportunity to apply for licenses in 2018, Hanna jumped and started to connect with people in the cannabis community, where she met Marcus Williams, who now is the vice president at Rebelle.
Williams, who was born and raised in Boston, has a background in information technology and has studied flower genetics for almost 15 years. He tried opening a shop of his own in Boston, but the policies and politics in Berkshire County offer more of an opportunity to break into the cannabis industry in Massachusetts, he said.
"This is one of the most lucrative cannabis markets in the country," Williams said of Berkshire County. "Do you roll with a risky scenario where things like politics are out of your control, or do you come to Berkshire County, where they are much more accepting and understanding; it just made sense."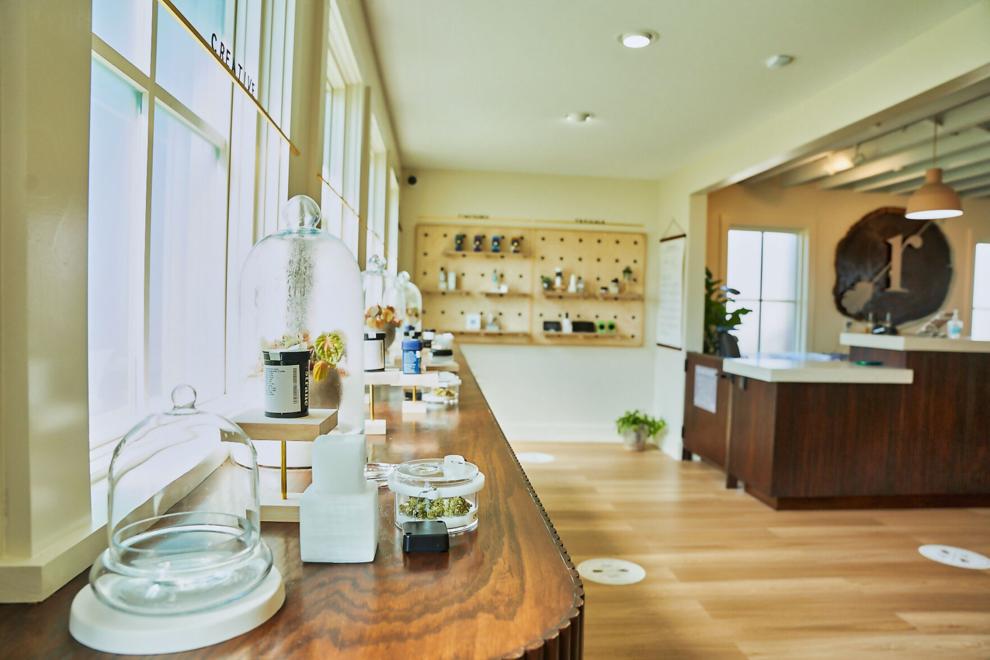 On the outside, it might look like just another cannabis shop bringing competition to the area, but Williams and Hanna are focused on collaboration.
"We didn't walk in thinking about competition, but instead an understanding of the market in Berkshire County," Williams said. "The C-word we are focused on isn't 'competition,' but 'collaboration.' "
Rebelle, which is French for "rebel," is focused on getting in touch with everyone's inner angst.
"I like to think we are all rebels," Hanna said. "I've done a lot of social experiments in life, and this is my legacy project.
"This experiment, in my mind — and everyone is on board with this — is that I think there is an opportunity for for-profit companies to come in and try to do the right thing. We're trying to be a for-profit company that works hand in hand to help solve problems in society — that is the big vision."
The goal, according to Hanna, is to have all decisions made in the best interest of the company, employees and the community.
"Can we be the destination of choice because we are doing the right thing and then being profitable?" Hanna asked. "I think we can lift people up with us."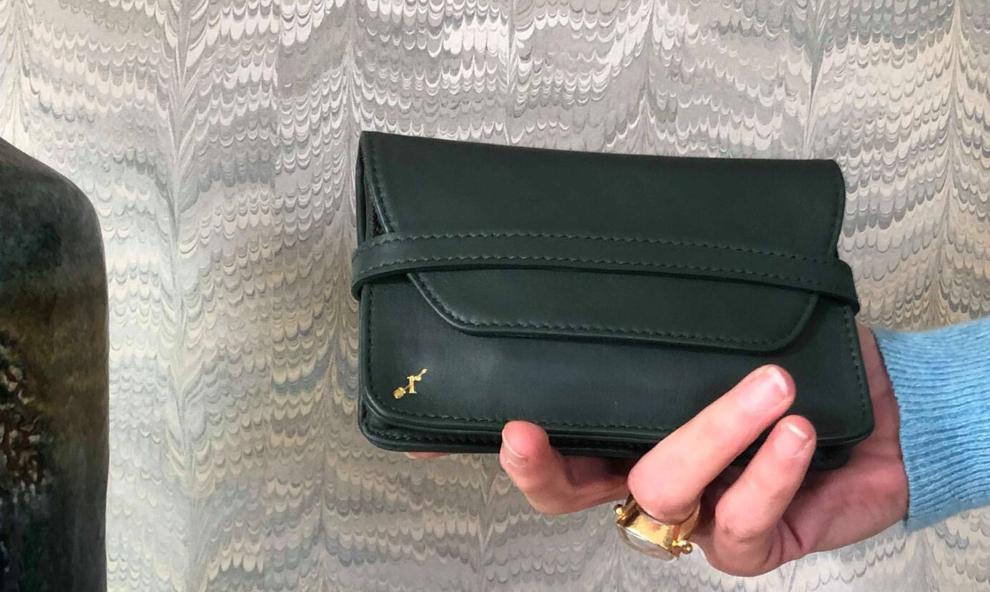 To that end, Rebelle has partnered with Roca, a nonprofit that changes young people through positive and intensive relationships to develop life education and employment skills. Rebelle hired people from the program and also is donating 3 percent of its net profits to the organization.
"I've worked with plenty of nonprofits and know it is hard," Hanna explained. "Any time you have an idea, there is money that needs to be raised to execute that idea.
"The social impact part of this business is my legacy baby I want to build, and it is very important to me personally."
That people-first mindset started with her grandfather, Moussa Hanna, who left Ramallah, a West Bank city north of Jerusalem, when he was 16 years old. He arrived at Ellis Island in 1906 and eventually settled in Lexington Ky., his granddaughter's hometown.
"He had his little bodega," Hanna said. "He always let people come in, grab food, but eventually pay him back because he knew they would — that is how my family always is, it is in my blood."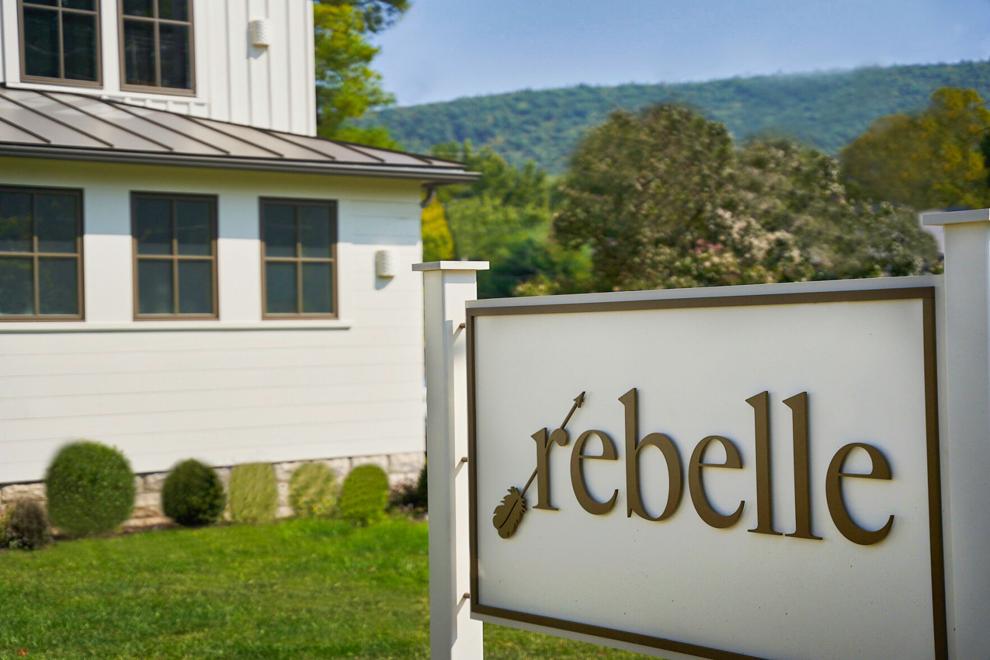 Hanna believes that Berkshire County can become a destination area for people interested in cannabis, similar to how Napa Valley in California is known for wine.
"If we, as an industry, work together, we can do a lot to promote the area as the East Coast destination like Napa and Sonoma in California," Hanna said. "There is a lot of promise for this region to become a major destination on the East Coast for cannabis; we want to help shape this."
"Everything is starting to feel right," Williams added. "I see all these pieces and everything is starting to make sense. Berkshire County gets it and is the perfect storm for the cannabis business."