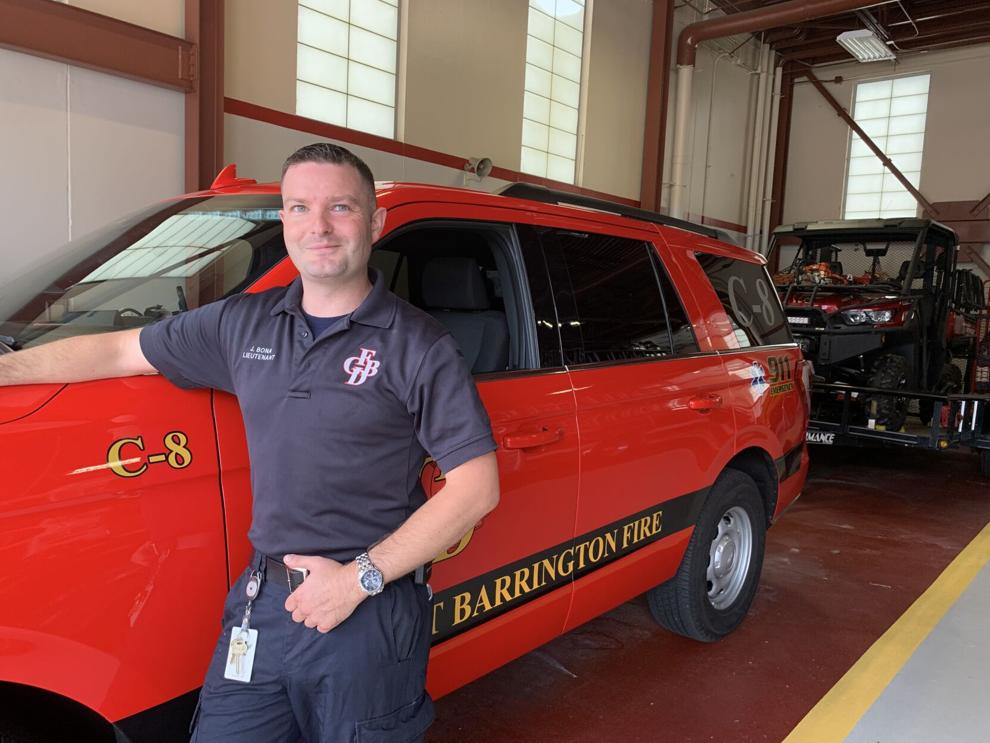 GREAT BARRINGTON — The town's ability to respond to medical emergencies got a boost last month when the Fire Department received a special license from the state that allows some firefighters to staff ambulances and deliver more medical care on a call.
The new ambulance service licensure from the state Department of Public Health will let Southern Berkshire Volunteer Ambulance Squad, if short on personnel, to fortify its own medics with firefighters who also are emergency medical technicians, according to a statement issued by the town.
The ambulance squad will continue to be the town's main ambulance service, but the license allows the fire department carry more medications, do more medical procedures, and certifies its Ford Expedition used in medical calls to transport patients as a last resort if there is no ambulance available, Fire Chief Charles Burger told The Eagle.
He said department EMTs will now be allowed to administer asthma medication albuterol, for instance, and that the cross-staffing of an ambulance that might be short an EMT can be critical, since state law requires two EMTs per active ambulance.
Now, the department has eight licensed EMTs, three of whom are full-time. At least one is on duty 16 hours per day, seven days per week. In 75 percent of medical calls in Great Barrington and Housatonic, Fire Department EMTs are the first responders.
Lt. Justin Bona, the department's emergency medical service coordinator, worked for months to apply for the new license.
Town Manager Mark Pruhenski praised the license as a "step up for our region's emergency response services."
The town's statement reminded people to call 911 in the event of an emergency.