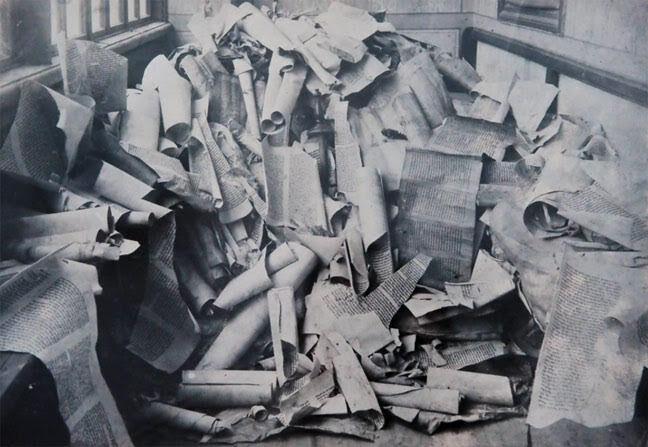 GREAT BARRINGTON — Rabbi Neil Hirsch opens a centuries-old Torah scroll that was seized by the Nazis. The sacred document now lives here, at Hevreh of Southern Berkshire.
Though it is estimated to be more than 200 years old, it is used frequently. "Most [of the Czech scrolls] are not in good enough shape," he said.
At 1 p.m. Tuesday, the Jewish Broadcasting Service will air a documentary, "The Messenger," which tells the story of these scrolls, and two other Holocaust films by New Marlborough filmmaker Michael Shocket, a London native who is a member of Hevreh. The broadcast comes in time for Yom Hashoah, or Holocaust Remembrance Day, which begins Thursday.
"The Messenger" also can be viewed on YouTube.
The Great Barrington scroll was rescued from regions in eastern Europe formerly known as Moravia and Bohemia.
When the Nazis occupied the country, beginning with Sudetenland, they shoved all types of looted Judaica inside 40 warehouses in Prague while they continued to slaughter Jews and others in concentration camps.
From the city's Rychnov synagogue, 1,564 old and fragile Torah scrolls eventually were rescued and repaired before being sent to synagogues around the world; 1,000 are in the U.S.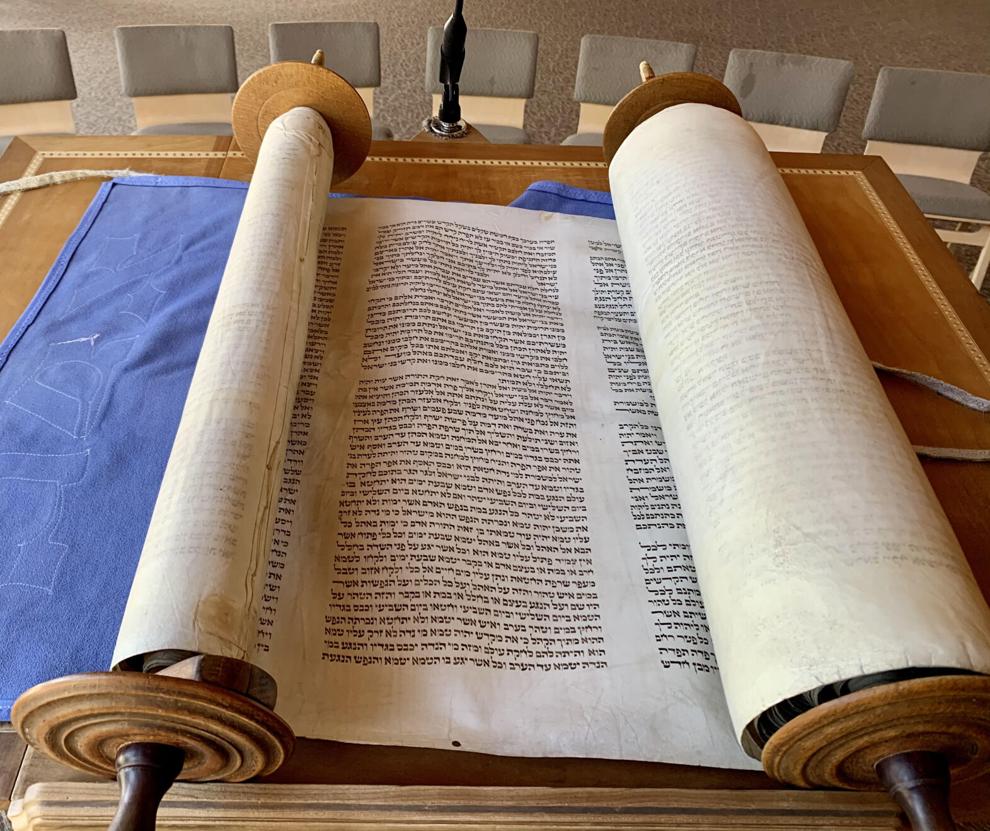 And since 1986, this one — catalogued at the Jewish Museum in Prague during World War II as No. 759 — is carried from the Torah Ark for weekly services and at bar mitzvahs.
Torah scrolls, written in Hebrew on parchment, contain the first five books of the Bible: Genesis, Exodus, Leviticus, Numbers and Deuteronomy. The Torah is considered divine word from which stems Jewish law, prayer and inspiration.
Shocket, now 80, retired in 2004 from his work running companies. He turned his attention to his passion, World War II and Holocaust research and filmmaking.
When he learned that one of Hevreh's two scrolls was one of those rescued, he dived deep into a history that unfolded amid horrors in Europe.
During the war, the scrolls were moved to the Jewish Museum in Prague, where five curators cataloged the scrolls before they were deported to camps. Only one survived.
Notes were found tucked inside some of the scrolls.
"What would happen to the Jews, trying to survive these troubling times?" read one.
In 1963, a London philanthropist and member of Westminster Synagogue bought all the scrolls for $20,000 and shipped them to London. When the cargo was unveiled, people cried, Shocket tells us.
A Torah Scribe spent 27 years restoring them. Through a trust, they all were adopted by synagogues around the world.
It was a former Hevreh member who, on a trip to London in the 1980s, learned of the scrolls and arranged for the adoption, according to Eagle archives. Rabbi Kevin Hale, a Leeds-based Torah Scribe, had estimated its age.
For all the Czech scrolls, Memorial Scrolls Trust has a record of the synagogues where each scroll originated. And Shocket is offering to make a documentary for other synagogues that have one of these sacred scrolls.
Shocket says his inspiration is to remind the world of what happened.
"I just wanted to get the message across, 'Let's not forget these people,'" he said. "We must educate our children and our children's children, it's our responsibility."