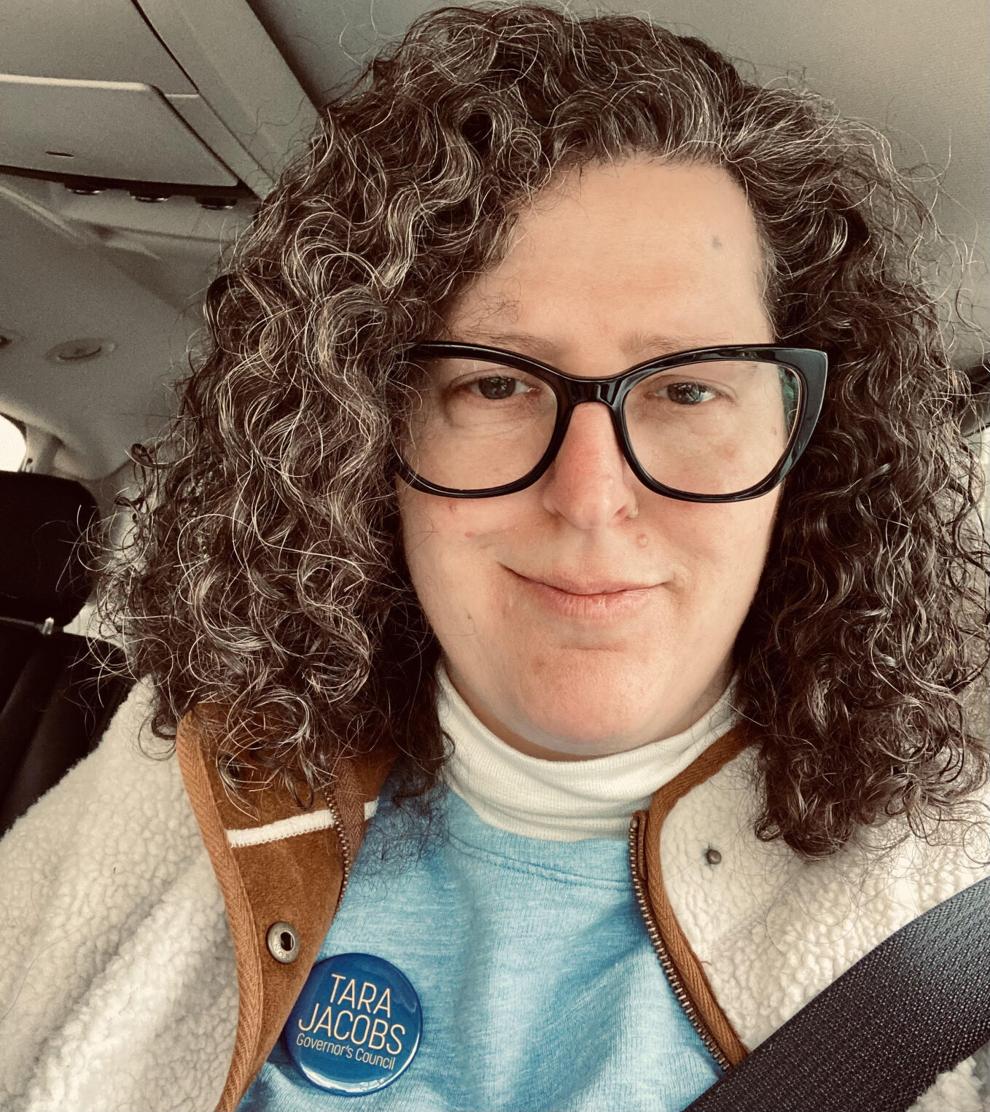 NORTH ADAMS — Tara Jacobs, a member of the North Adams School Committee, chair of the North Adams Library Board of Trustees, and local Democratic activist, is running for a seat on the Governor's Council.
The Governor's Council is a group of eight elected officials charged with performing a number of jobs, including counseling the governor on nominations of judicial officers, confirming judicial nominations, appointing Parole Board members, clerk magistrates, and other state officials — such as members of the Industrial Accident Board and the Appellate Tax Board. The Governor's Council also gives advice on, and consent to, pardons and commutations.
"I decided to run because of the opportunity I saw to effect meaningful and positive change for our communities and Commonwealth," Jacobs told The Eagle via email. "The work of the Governor's Council is among the most important in our entire state."
She noted that this is a crucial time for this type of role.
"A seat at the table where our judges are confirmed to lifetime appointments, parole board members, Clerk Magistrates, and other important judicial and administrative roles are appointed offers a chance to promote the values of social, racial, gender, economic and environmental justice that will impact our communities for generations to come," she said. "Judges matter, and Berkshire County — and all of Western Mass — deserves a voice."
Former North Adams mayors Thomas Bernard and Dick Alcombright, former state Rep. Daniel Bosley, and Berkshire Brigades founder Sherwood Guernsey are co-hosting a fundraising kickoff campaign event to launch Jacobs' campaign for the District 8 seat.
The event is at 6 p.m. June 30, in the third-floor event space at the Norad Mill, 60 Roberts Drive in North Adams.
Initially, Jacobs will face off against Springfield City Councilor Michael Fenton; defense attorney Shawn Allyn, and Jeffrey Morneau, past president of the Hampden County Bar Association, in the Sept. 6 state primary.
The winner of the primary will run against Republican candidate John Comerford in the Nov. 8 general election.
Jacobs is a mom to 13-year-old daughter Piper. She lives in North Adams with her husband, Ross.
She also serves as chair for the North Adams Democratic City Committee. During her six-year tenure on the Berkshire County Commission on the Status of Women, Jacobs helped initiate the Teen Pregnancy Prevention campaign. She also served on the Northern Berkshire Local Cultural Council, as chair of the School Subcommittee.
Jacobs' background includes market research and advertising, specializing in brand strategy and consumer insight. She attended Bard College at Simon's Rock in Great Barrington and earned a bachelor's degree in psychology and English from Tufts University and an MBA in management and marketing from NYU/Stern School of Business.
If elected, Jacobs would represent the 8th District in weekly Wednesday meetings at the Statehouse. Her office would be right next door to the governor's and she would serve as a source of advice on a variety of topics.
The 8th District member of the council is important to Berkshire County, Alcombright said.
"With Tara Jacobs in that seat, it would give us a true Western Massachusetts voice speaking for [Berkshire Hampden, Hampshire and Franklin counties]," he said.
Alcombright noted that Jacobs would be a departure from the usual council members in that she is not an attorney or connected to the state's justice system.
"She's not a political insider, and she would bring with her a new focus on diversity, equity and inclusion to the council," Alcombright said. "She's smart as a whip, and she won't back down."