NORTH ADAMS — Empire-building is hard, slow work, especially during a pandemic. But the Taylor family is getting there.
Like most restaurant operators, the owners of the Freight Yard Pub and Restaurant and the Trail House Kitchen & Bar have spent the coronavirus pandemic desperately trying to keep their businesses afloat.
Colleen Taylor, her brother, Sean Taylor, and his wife, Malinda Hayden-Taylor, struggled to keep both businesses alive and some staff employed — largely by packing food for delivery or pickup. On top of that, for about a year, they also worked on opening a new restaurant, one poised for a new, post-pandemic normal.
The Taylors have owned and operated the Freight Yard Pub since 1992, and the Trail House since 2018.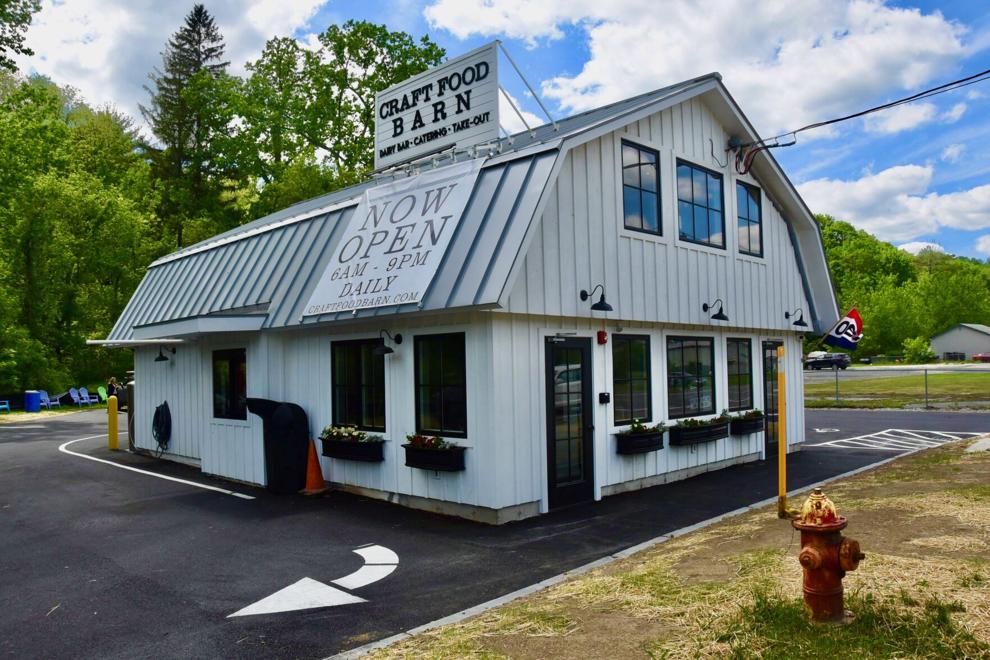 Last month, they opened Craft Food Barn, specifically conceived and oriented to serve food to go. But, don't think this is a fast-food joint. The varied menu is creative. It includes breakfast, lunch, dinner and ice cream. Lots of ice cream.
The Taylors bought the old Dairy Queen on Route 8 just south of the downtown area for a new vision. It had been vacant for years. They had to strip out everything, down to the bare walls, and start from scratch.
"Everything is new; all the equipment, floor, plumbing, electric," Sean Taylor said. "It's all new."
Since the soft opening, they have been packed.
"This isn't like McDonald's," Colleen Taylor said. "We use fresh ingredients and prepare orders on the spot. So, it might take a little longer, and maybe cost a bit more — there's a good reason for that."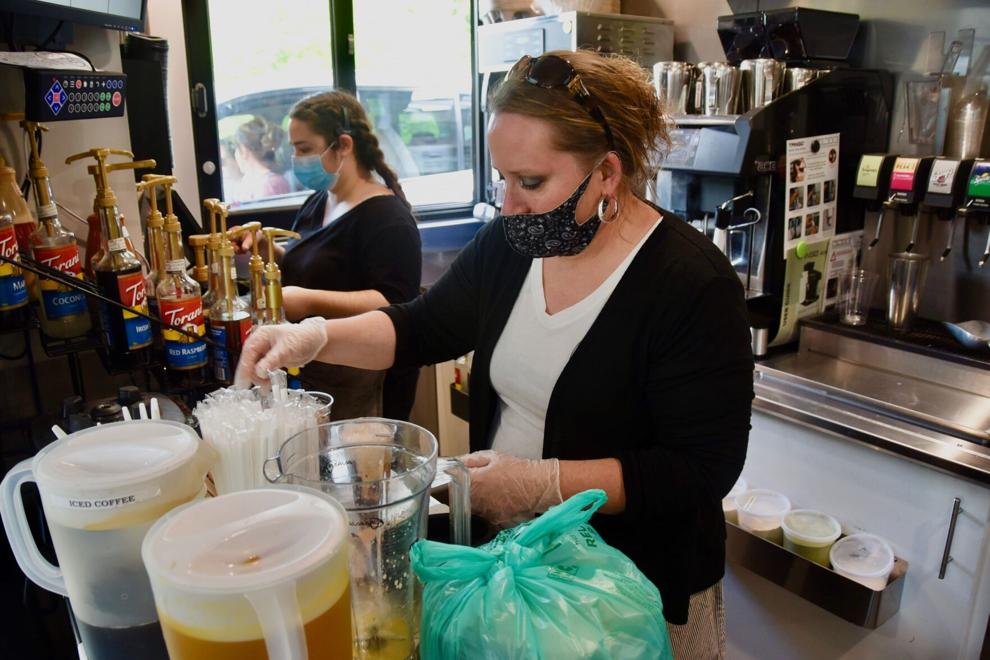 Folks with big orders might be better off calling in or ordering online to cut down on the wait time. Others can use the drive-thru ordering station, and they can walk into the lobby to order at the counter. There are picnic tables outside, and several parking spots where customers can wait for their order.
Soon to come will be a dining patio behind the building.
And the new place has an office on the second floor that has been converted into a call center, where pickup and online orders are taken for all three restaurants.
All three eateries have been converted to the same networked computer system so employees will be able to operate the ordering technology at each of the restaurants, allowing them to shift from one to another as needed.
It's a big change from early 2020. When Gov. Charlie Baker's emergency shutdown order came down, the Taylors closed the Trail House and concentrated on pivoting the operations for the Freight Yard to only pickup and delivery. Sean Taylor noted that they were overwhelmed by the volume of business.
"We did it," he said. "We did it out of necessity, and the logistics worked out. There was a need."
By February 2020, they were thinking about the Dairy Queen idea. They purchased the property just under a year ago, investing a total of $470,000 for the purchase and renovation of the building and repaving of the parking areas. They used a combination of investments from family and friends, and financed the rest, Colleen Taylor noted.
After awhile, they reopened the Trail House for takeout and delivery. Soon, they transitioned both restaurants to outdoor dining, in addition to takeout. Now, both of them are accepting indoor diners.
In the midst of that work, the pace of work on Craft was picking up speed.
"We did not realize how much it would take," Sean Taylor said. "But, we wanted to do it right the first time, without cutting corners."
The menu includes breakfast sandwiches and burritos, doughnuts and baked goods, acai bowls, soups, salads, sandwiches and burgers, dinner entrees (such as Black Diamond Steak Tips, fish and chips, fried sea scallops and chicken wings), a kid's menu and 20 varieties of ice cream, including soft serve.
There are vegan options as well.
"People are really excited about our vegan offerings," Malinda Hayden-Taylor said. "There is nowhere else around here to get vegan food in a drive-thru."